2020 ISU Outstanding Researcher Awards announced
April 8, 2020

POCATELLO – Five Idaho State University faculty members have been selected by their peers to receive the 2020 Outstanding Researcher Awards.
The five faculty members chosen for the Outstanding Researcher Award are Mark McBeth, political science professor in the College of Arts and Letters; Alex Bolinger, associate professor of management in the College of Business; Jonathan Fardy, assistant professor of art history in the College of Arts and Letter; Danny Xu, associate professor and graduate program coordinator in biomedical and pharmaceutical sciences in the College of Pharmacy; and Michael Meyers, professor in sports science and physical education in the College of Education.
From this group ISU's 2020 Distinguished Researcher honoree will be chosen. All Outstanding Researcher Award recipients will be acknowledged in ISU's 2020 commencement program. ISU Outstanding and Distinguished Teacher and service awards will also be announced.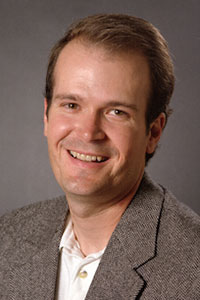 • Mark McBeth – McBeth is a professor in the College of Arts and Letters Department of Political Science. He joined the ISU faculty in 1995 after completing his Doctor of Arts at ISU in 1992. His research focuses primarily on public policy theory, environmental policy, and public policy in rural areas.
McBeth is the co-originator of the Narrative Policy Framework (NPF) which is widely used in political science and public policy. The NPF was co-originated with two ISU political science graduate students, Elizabeth Shanahan and Michael Jones, in the early 2000s. The framework is informed by many theories from a myriad of disciplines and NPF work is regularly cited in a variety of disciplines including political science, public administration, public policy, sociology and geography.
Most recently, working with a colleague in political science Donna Lybecker and political science graduate students, NPF research has focused on policy issues ranging from sanctuary cities to the U.S.-Mexico border, the U.S.-Canadian border, recycling, and climate change. His current NPF collaborative research uses an experimental design to focus on climate change, the role of empathy, how individuals react to climate change narratives and the importance of narratives and narrators in helping policymakers use narrative to build bridges between different groups.
His research has been funded by a variety of governmental agencies and non-profit organizations and often focuses on local or regional policy issues including those involving Greater Yellowstone, the Portneuf River and rural communities in Idaho. His rural research concentrates on cultural and economic change in the Western United States and its impact on environmental and economic development politics and policy. McBeth received ISU's Distinguished Teaching award in 2005.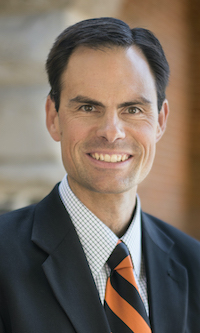 • Alex Bolinger – Bolinger completed his doctoral degree at the David Eccles School of Business at the University of Utah and was previously on the faculty at Pennsylvania State University's Brandywine campus. He earned bachelor, master and master of business administration degrees from ISU.
Bolinger is an active researcher, with publications appearing in the Academy of Management Review, Harvard Business Review, Organizational Behavior and Human Decision Processes, Cornell Hospitality Quarterly, and Small Group Research, among other outlets. Versatile in his scholarship, Dr. Bolinger has also published extensively in management education and case journals and serves as an associate editor for the Journal of Management Education. He shared the 2019 ISU College of Business Outstanding Researcher award with his colleague and collaborator, Dr. Tyler Burch.
An advocate of active learning and student engagement with the community, Dr. Bolinger created ISU's "Make-a-Wish Challenge," has facilitated four classes where students learned about teamwork by writing books about regional history published by Arcadia Publishing, and has, for over half a decade, led MBA student teams to compete annually in the International Collegiate Business Strategy Competition in Anaheim, California. One of his class projects is the subject of a forthcoming documentary from Idaho Public Television. He is a two-time ISU College of Business "Outstanding Teacher" award-winner and has been named by the Associated Students of Idaho State University as the university's "Professor of the Year."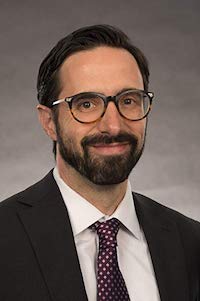 • Jonathan Fardy – He received his doctorate from the Centre for the Study of Theory and Criticism at the University of Western Ontario He joined the Department of Art at Idaho State University in 2017. His research investigates how specific modes of writing and other aesthetic strategies underwrite the constitution and argumentative structure of theories of art and politics from the 1960s to the present. His recent work has been particularly focused on the work of François Laruelle.
Fardy is the author of three books: "Laruelle and Art: The Aesthetics of Non-Philosophy," "Laruelle and Non-Photography" and "Althusser and Art." His current book project, "The Real is Radical: Marx after Laruelle," is under contract and due to be published in 2021.
Fardy has also published articles in a number of journals, including Philosophy of Photography, The International Journal of Baudrillard Studies, Postcolonial Text, and most recently in Postmodern Culture. Fardy has presented his research at a number of venues, including the University Art Association of Canada and the University of Oxford.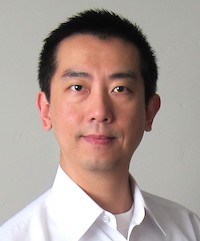 • Danny Xu – Xu works on novel therapeutic discovery to prevent and mitigate drug-induced adverse events such as hearing loss (ototoxicity), nephrotoxicity, cardiotoxicity and neurotoxicity. He has developed big data and artificial intelligence-driven informatics approaches for FDA-approved drug repurposing and large-scale drug screening. His computational methods have been published in high-impact scientific journals and U.S. patents have been issued the novel drug candidates he has discovered.
In addition to advancing his computational drug discovery laboratory, he has established a zebrafish research satellite facility on the Meridian campus to bolster multidisciplinary biomedical research at ISU. He is also working with partner institutions on testing drug efficacy in animals. If successful, the repurposed drugs will also open up new clinical research opportunities at ISU.
Xu received his doctorate from San Diego State University and completed his postdoctoral training at the University of California, San Diego. He has attracted more than $500,000 in grant funding to support his research programs at ISU.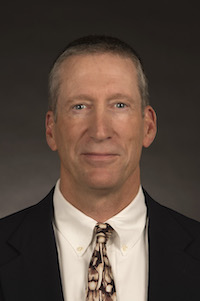 • Michael C. Meyers – Meyers is a fellow in the American College of Sports Medicine, with his research having substantial international impact encompassing multidimensional predictors of human and animal performance and predisposition to injury; etiology, treatment, and rehabilitation of orthopaedic sport injuries; natural and artificial turf surface trauma; and physiological, psychological and nutritional Indices of athletes.
His research contributions have resulted in acceptance into the prestigious American Orthopaedic Society for Sports Medicine, as an academic specialist by the Bureau of Educational and Cultural Affairs in Washington, D.C., and as a board member in the International Concussion Society, involving traumatic brain injury (TBI) research. Meyers is a highly sought-after speaker and researcher, and collaborates with numerous universities, health science centers, sport organizations and medical institutes involving injury prevention, sport equipment design, playing surface impact attenuation, medical and surgical device development, and improvement of laboratory practices.
Meyers earned a doctorate from Texas A&M University, a Master of Science degree in equine nutrition/ physiology (TAMU) and Bachelor of Science degree from Oklahoma State University. He has authored more than 80 journal publications, more than 230 abstracts, over 500 scientific/medical presentations and secured more than $3 million in external funding.
Since his arrival at ISU in 2013, he is most proud of the extensive number of students he has mentored in research that have matriculated through various medical, health science, veterinary and sport science schools today that will make significant contributions to society tomorrow.
The Research Council reviewed and ranked all 11 nominations they received. The council expressed difficulty comparing nominees as their fields, positions and scholarly activity (creative and/or scientific) was so diverse. For this reason, they decided to operate on a general paradigm of choosing the most excellent researcher from each college for those in which a clearly deserving researcher was nominated.
---
Categories: