New Idaho State University equipment will decrease COVID-19 test result time to 24 hours
September 24, 2020
Lee Ann Waldron, Kasiska Senior Marketing Director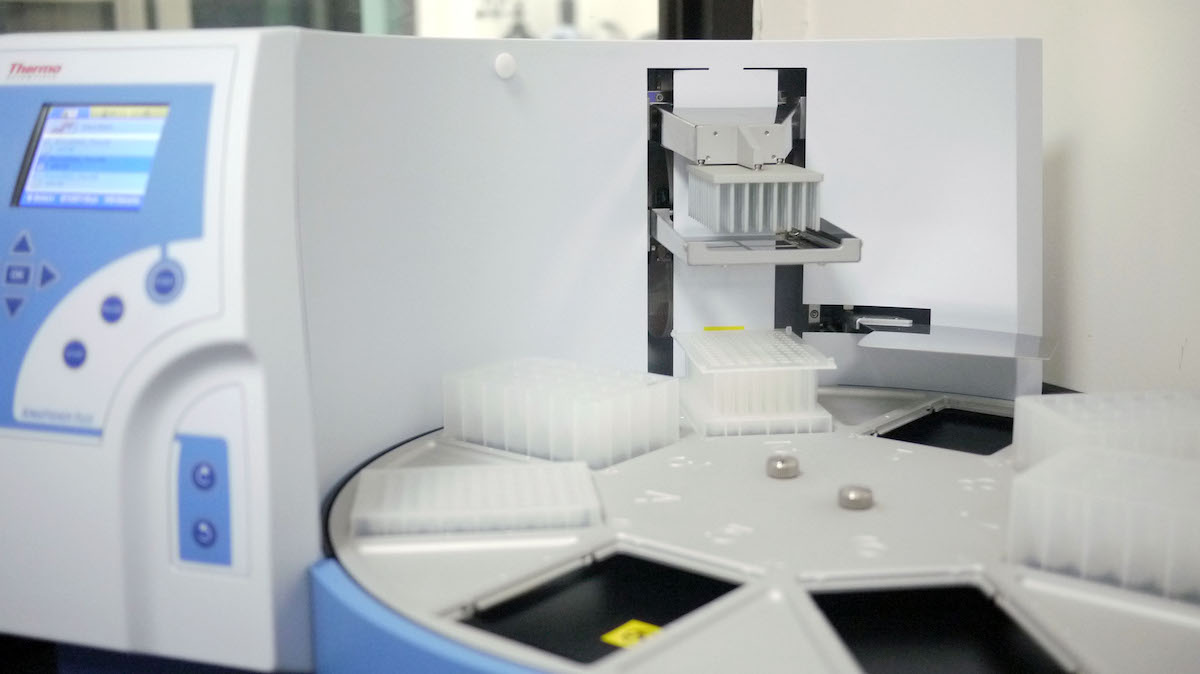 High-throughput instrumentation means test samples stay in Idaho labs for faster processing
POCATELLO - Equipment arriving soon in Southeast Idaho will help boost COVID-19 test processing capacity in the area to around 500 tests per day.
Currently, in-state tests are processed one at a time in a lab, and depending on the methodology, can take about 90 minutes each to complete. New instrumentation purchased by Idaho State University and the Idaho Division of Public Health will allow more than 90 tests to be processed every 60-90 minutes, in what is called a high-throughput method.
Turnaround time for test results is expected to decrease as well. Since samples will no longer need to be sent out of state for processing, scientists predict most results will be provided to patients within just 24 hours of testing.
Across Idaho since June 15, the seven-day rolling average of new COVID-19 cases has increased more than 1,200%. In an effort to better inform the Idaho public health community and to slow the spread of the disease, Idaho Governor Brad Little released $3 million in funds from the Coronavirus Financial Advisory Committee to provide for "Idaho Laboratory Enhancement" across the state. These funds are a subset of the Coronavirus Aid, Relief, and Economic Security Act, or CARES Act.
The new high-throughput testing equipment will be deployed in several areas across Idaho. Since there was not an existing high-throughput testing site in SE Idaho, Rachel Hulse, program director and assistant professor for the Medical Laboratory Science program at ISU worked with the Idaho Department of Health and Welfare to secure a portion of the Idaho Laboratory Enhancement funds. Acquiring the new instrumentation means Southeast Idaho will become a regional hub for COVID-19 test processing.
The new equipment uses a scientific method called polymerase chain reaction (PCR), widely used to rapidly make millions to billions of copies of a specific DNA sample. This allows scientists to take a very small sample of DNA or RNA and amplify it to a large enough amount to study in detail. One of the new machines called the King Fisher Flex allows for rapid automated extraction of RNA or DNA from the samples. Another machine, the Thermo Fisher Scientific's Applied Biosystems 7500 Fast Dx Real-Time PCR instrument, analyzes the extracted RNA or DNA.
According to Hulse, the equipment will be temporarily housed at a partnering Clinical Laboratory Improvement Amendments (CLIA)-certified lab, Express Lab in Idaho Falls. Express Lab will continue to pick up samples from a collection site at ISU's Holt Arena, along with adding additional stops at collection sites in Idaho Falls and a newly established one at Rexburg. Express Lab hopes to add more collection sites in rural communities as well, to even further manage the spread of COVID-19.
The new machines will remain at Express Lab until the Idaho Department of Health and Welfare deems them no longer critical to complete high throughput testing for COVID-19. After that, they will be housed at ISU's Pocatello campus and be used by students and faculty in conducting a variety of research. If needed in the future though, the machinery can be redeployed for COVID-19 or other pandemic testing.
Hulse says that in addition to the advances in COVID-19 testing capacity, having the machines on campus will be a game changer for her students, and the scientific community at ISU as a whole. "PCR is a commanding research tool, there is no limitation as to what it could be used for. It's been used in cancer research, dietetic research, it is very broadly applied. This instrumentation is relevant to the institution's research goals and many academic programs at ISU. RNA or DNA research will be greatly enhanced with the use of this PCR analyzer. The possibilities are endless."
---
Categories: