ISU speaker Joseph Tyler ties for third at Linfield debate
November 17, 2020

McMINNVILLE, Oregon – Idaho State debater Joseph Tyler tied for third place Sunday, Nov. 15, at the 90th Annual Mahaffee Memorial Debate and Forensics tournament hosted by Linfield College.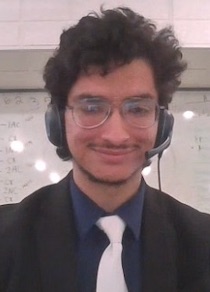 Tyler, a junior studying computer science, debated his way through five rounds to reach the semi-final where he was upset by a speaker from Whitman.
The ISU squad had two entries in the tournament. In addition to Tyler in the open division of Individual Public Debate, senior Abbey Vaughn, a special education major from Boise, argued in the junior division. Vaughn was eliminated in preliminary rounds.
"That semi was a tricky topic. Joseph had to argue that sin taxes, like taxes on tobacco, alcohol, or even sugary drinks in some states, are justified. And to make the case is not particularly tough," said Andy Christensen, assistant debate coach. "But when making the case that these taxes are still just when they disproportionately impact low-income, the disabled, and minority populations is a nearly untenable position."
More than 20 universities from the Pacific Northwest and points across the country participated.
The ISU Rupp Debate squad is supported by James M. and Sharon E. Rupp, the College of Arts and Letters, the Department of Communication, Media & Persuasion, and the Associated Students of ISU.
---
Categories:
College of Arts and LettersEventsStudent LifeUniversity News