ISU Professor Mary Lou Dunzik-Gougar filmed for Discovery Education video
August 11, 2020
Andrew Taylor, Assistant Director of Marketing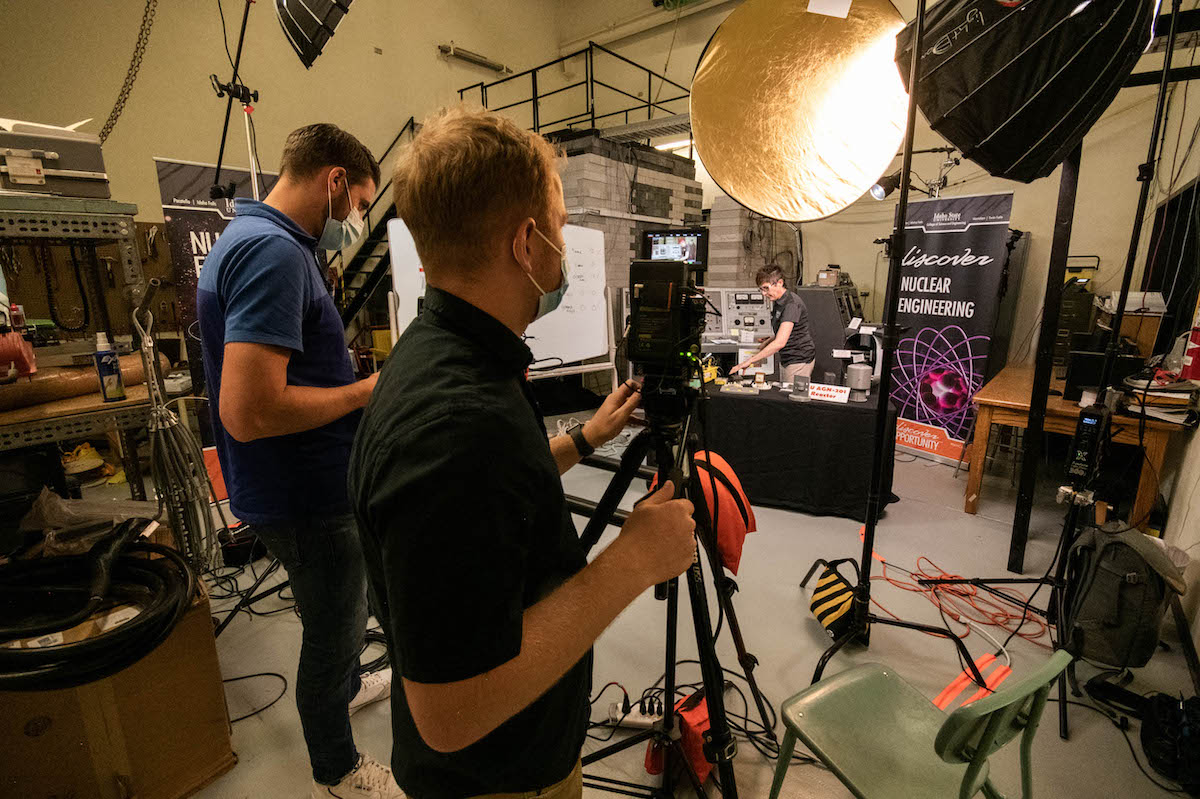 POCATELLO – Discovery Education, an offshoot of the Discovery Channel, was on the Idaho State University campus earlier this month to film Mary Lou Dunzik-Gougar for an educational video segment as part of its "Navigating Nuclear: Energizing Our World" K-12 curriculum.
Dunzik-Gougar is an associate professor and dean for the ISU College of Science and Engineering and for the Center for Advanced Energy and is the president of the American Nuclear Society. She is also ISU's reactor administrator for the Department of Nuclear Engineering Laboratory and her background includes being a high school science teacher. In addition, she has worked with Discovery Education and the American Nuclear Society to help develop the "Navigating Nuclear" series, so she was well suited in this role.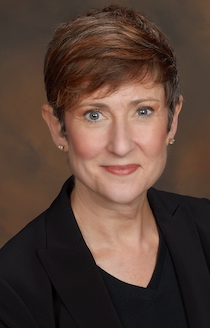 "The filming went really well," she said. "It is an instructional video for the teachers so I was filming for that audience, demonstrating how they could teach a concept or show an idea, showing them some tools and equipment they can use to get concepts across."
Discovery Education, according to its website (www.discoveryeducation.com) "is the global leader in standards-based digital curriculum resources for K–12 classrooms worldwide." It has produced award-winning digital textbooks, multimedia content and is the largest professional development community of its kind. It produces curriculum for elementary, middle school and high school classes. Dunzik-Gougar was being filmed for the high-school level instructional videos, which will likely be in use by this fall.
"The filming was my first experience with that kind of thing," said Dunzik-Gougar, who was filmed in a lab in the Lillibridge Engineering Building. "I have done a lot of verbal interviews and workshops, but I was never filmed like that. It was an interesting experience for me, with all the equipment they used and the way they had two different cameras, one was stationary and one was always moving. I learned a lot about the process of filming."
Dunzik-Gougar has been involved with the American Nuclear Society for 20 years and has been involved with its efforts to partner with Discovery Education to develop the education materials on nuclear science that are used in a relatively high percentage of classrooms in the United States. Normally, schools or school districts have to pay Discovery Education to use these educational materials. However, this isn't the case with the "Navigating Nuclear" series.
"The American Nuclear Society, because we are a non-profit organization and want to promote nuclear education, when Discovery Education contacted us, we said 'ok, we really want to do this, but we will make our materials freely available to whomever wants to use it,'" she said.
The ANS found a donor to support the development of the middle school material and then the U.S. Department of Energy funded the elementary and high school materials development. The middle and high school materials are currently available online.
"The basic content of these materials is really focused, they are materials that teachers can use, so it includes all the stuff they would give to the students, plus supporting lessons plans, ideas for projects and that kind of thing," Dunzik-Gougar said. "It is pretty thorough and each level has a virtual field trip."
One of the virtual field trips was to the Idaho National Laboratory where students are virtually allowed to "step inside a nuclear reactor, explore unexpected careers in nuclear science, and see what the future may hold thanks to advances in nuclear capabilities."
For more information on the "Navigating Nuclear: Energizing Our World' series and how to sign up to use it, visit www.navigatingnuclear.com.
---
Categories: