ISU freshman Emma Watts co-authors book about mental health amid COVID-19
September 1, 2020
Tori Parks, Marketing Career Path Intern
POCATELLO – Idaho State University freshman Emma Watts didn't have the typical summer before college. With quarantine and stay at home orders amid COVID-19, she took the summer to co-author a book about how to cope with mental health during COVID-19.
Watts' book, "Mind Matters," is a free, online guidebook for students, teachers, counselors and all academic professionals. The book is broken down into different sections, including a student support section, a teacher support section and a section specifically for the BIPOC (black, indigenous, and people of color) community. She collaborated on the book with Preeti Chemiti and Eric Lin, both students from Princeton University.
"The main intent of 'Mind Matters' is to have people see it as a resource and read testimonials from student perspectives and realize that other people are going through the same thing as you," Watts, a Pocatello native, said. "It brings a sense of community and belonging."
Watts was the outreach coordinator for "Mind Matters," meaning she was in charge of gathering student testimonials for the book.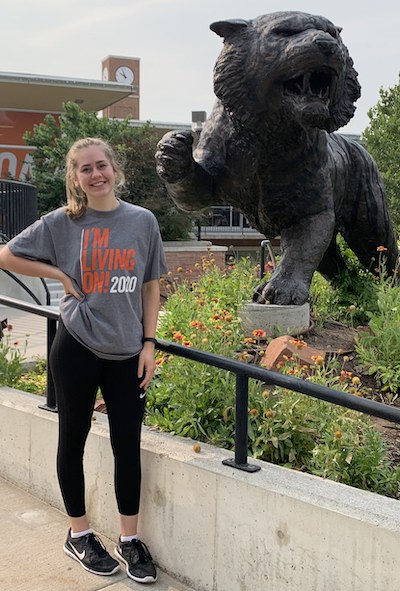 "The students talked about how their habits have changed and what they feel anxious about," Watts said. "They also addressed how they plan on going through this next year with COVID."
Watts gathered more than 150 student testimonials from students in all 50 states.
"We wanted it to be very representative of students all over the United States," Watts said.
Watts and her team started working on "Mind Matters" at the beginning of the summer. Chemiti, who Watts met through the United States Youth Senate Program, received $1,500 for the project through a Princeton fellowship and has applied for an additional COVID-19 specific grant for publication purposes.
Though Watts isn't receiving college credit for her work, she saw a need for a mental health guidebook.
"I saw the importance of this project, and I really wanted to be part of it," Watts said. "In the beginning of 2020, I really started to see the importance of maintaining mental health."
Watts has seen how taking antidepressants has affected her friends, which is what raised her awareness about mental health and the challenges it poses for people.
"I wanted this to be a resource for my friends and other people that suffer with mental health," Watts said. "I'm definitely an advocate for mental health, and I want to reach out to local organizations and help in any ways that I can."
"Mind Matters" was launched on Aug. 4. It has already been downloaded more than 2,000 times. Now Watts is focused on outreach efforts.
"It's one thing to write the book, but it's another thing to get it out into the world," Watts said.
Watts and her team are currently working on sending digital copies of "Mind Matters" to counselors and principals throughout the United States.
Watts hopes that the book can help students and academic professionals have more open and honest conversations about mental health.
"I want this book to create a discussion about mental health," Watts said. "We need to dive deeper and have more thorough discussions about how things make us feel and why we feel the way we do."
To download a free copy of mind matters, visit https://www.mindmattersbook.org/.
ISU offers free and confidential counseling to all students enrolled in the current semester. They also offer virtual counseling options. For more information, visit https://www.isu.edu/ctc/clinical-services/counseling-services/.
---
Categories: