ISU doctoral student Stuart Parker wins best student geologic map competition at GSA 2020
November 16, 2020
Andrew Taylor, Assistant Director of Marketing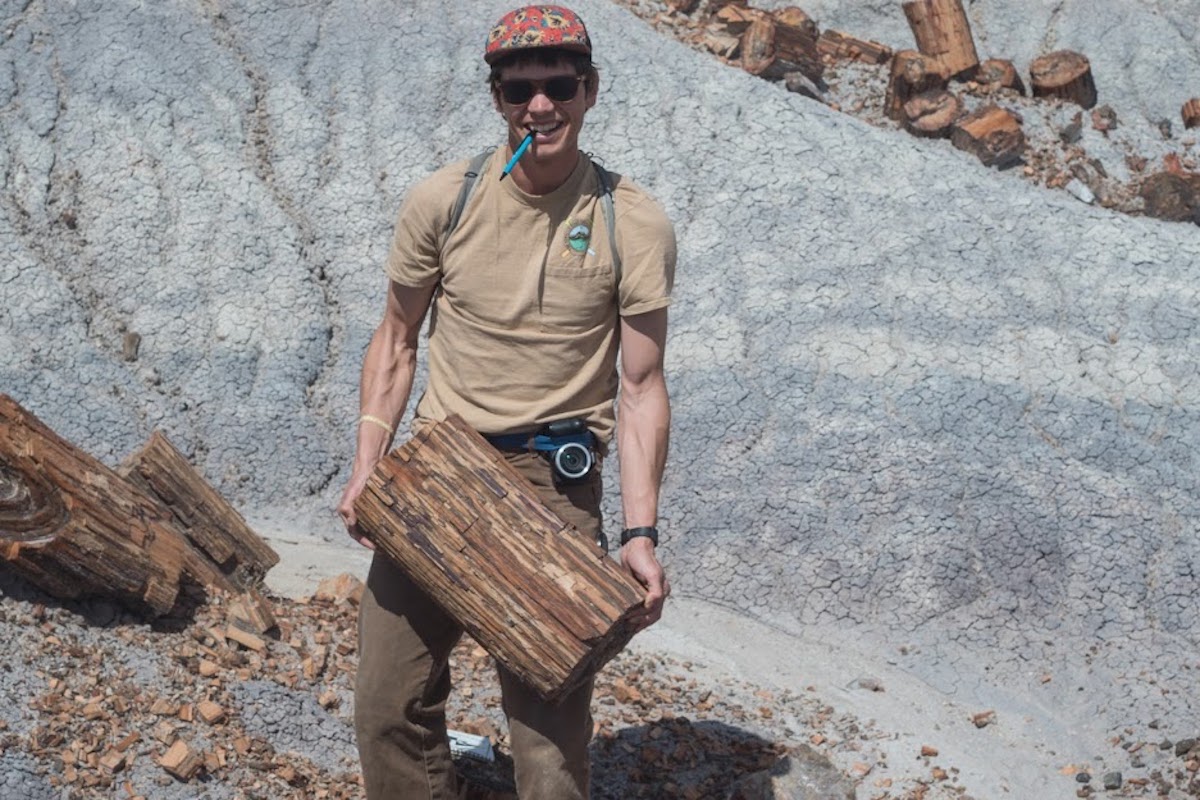 POCATELLO – Idaho State University geosciences doctoral student Stuart Parker won the Best Student Geologic Map Competition at the Geological Society of America 2020 Annual Meeting held in early November.
"Not only is this a great honor, but ISU has swept two years in a row," said Ben Crosby, professor and chair of the ISU geosciences department. "We are building a legacy!"
Parker earned first place in the competition for his geologic map of the northern part of the Leadore quadrangle in Lemhi County, Idaho. The award for first place is a compass used by many geoscientists for field mapping, which is valued at over $700.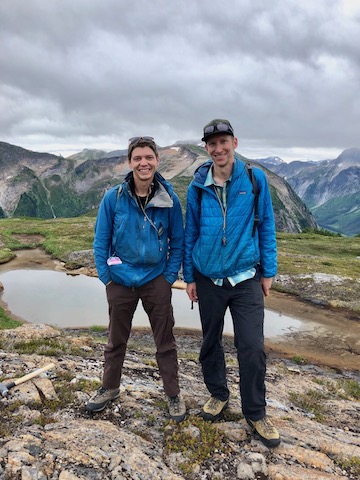 His geologic mapping was conducted as part of a larger, National Science Foundation-funded project to ISU geosciences Associate Professor David Pearson, in collaboration with researchers at the University of Illinois and University of Iowa. The project goal is to better understand some major variations in the style of mountain building that was ongoing approximately 100 million years ago in western North America.
Geologic maps portray the distribution and age relationships of rock, sediment, and soil exposed at the Earth's surface, according to Pearson. These maps provide an observation-based framework for basic and applied research in Earth sciences. They are also a primary source of information about natural hazards, as well as mineral, energy, and water resources. Skills in geologic mapping are considered fundamental in geosciences education because they require integrating many different types of field-based observations at varying scales.
"ISU geosciences prides itself in its field-based approach to learning and research, and geologic mapping is a primary component of their capstone, five-week summer Field Geology class for Bachelor of Science geology majors taught at ISU geosciences' Lost River Field Station north of Mackay, Idaho," Pearson said.
The U.S. Geological Survey recognizes the importance of geologic mapping and holds this annual competition recognizing the best student geologic maps. The competition highlights student research from around the world that utilizes field mapping and the creation of geologic maps, and is hosted by the USGS and a wide range of other professional organizations. This year's Annual Meeting was held online due to travel restrictions.
As a testament to the strength of ISU geosciences' field-based program in teaching and research, Parker's first-place map is the latest of several USGS map competition awards given to ISU geosciences graduate students. In 2019, former ISU Master of Science geology student Dan Brennan, now a doctoral student at Curtin University in Australia, won first place in the same competition.. Also, former Idaho State Master of Science geology student Robert Mahon, now an assistant professor at Louisiana State University, won first place in 2013 for mapping done in Death Valley. ISU geosciences Assistant Professor Ryan Anderson won first place in the 2016 competition while earning his doctorate, prior to joining ISU geosciences in the fall of 2020.
Bottom photo information: Doctoral student Stuart Parker, left, and geosciences Associate Professor Dave Pearson in the field. (Photo courtesy of Dave Pearson)
---
Categories:
College of Science and EngineeringResearchStudent LifeUniversity News