Idaho State to host virtual New Year's Eve Gala scholarship fundraiser
December 15, 2020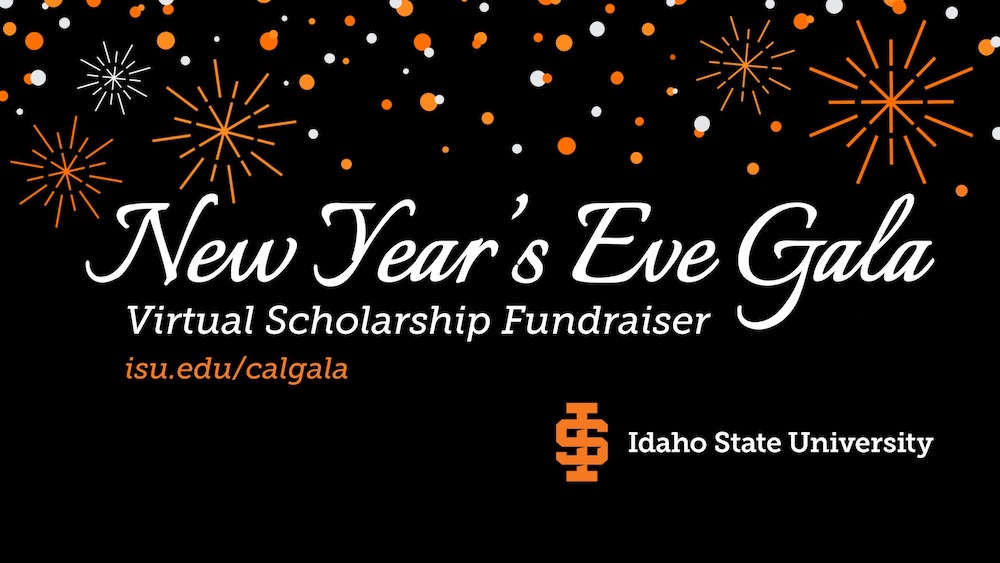 POCATELLO – Supporters of the arts can help raise money for Idaho State University student scholarships from the comfort of their homes this year.
Idaho State's College of Arts and Letters will host a virtual New Year's Eve Gala on Dec. 31 to benefit student scholarships. The 2020 Gala, which marks the eighth year of the event, will feature work by art, music and theatre and dance students, who have been hard at work practicing their craft and adapting to virtual formats.
While the annual event typically involves dancing and dinner at the Stephen Performing Arts Center, this year's event will provide supporters with New Year's Eve entertainment through a livestream showcase of student work and testimonials. The Gala showcase will be livestreamed at 8 p.m. and 10 p.m. Mountain time on Dec. 31, and will also be available to view on Jan. 1 at patrons' leisure.
The purchase of a $20 ticket will provide access to the livestream, and any additional donations will directly benefit student scholarships. Please visit isu.edu/calgala to purchase tickets or make a donation.
The College hosts the Gala each year to raise money for student scholarships. In the Gala's first seven years, $182,000 has been raised to award more than 200 student scholarships.
"The gala scholarships that we have received for the past number of years have been game-changers in our department," said Vanessa Ballam, associate professor of acting. "They are the lifeblood of our recruiting efforts, and they've allowed us to be much more competitive so that we can bring in the top talent, to help us to continue to raise the bar in everything that we create in our classrooms and on stage."
If you have any questions or would like assistance with making a donation, please contact Meg Stover at (208) 251-4380 or stovmega@isu.edu.
---
Categories: