Idaho State speaker takes third, receives top honors for speaking ability
December 7, 2020

ABILENE, Texas – Idaho State University's Joseph Tyler argued his way to top speaker and third-place varsity speaker Dec. 5 and 6 at the second annual Joseph Cardot Invitational hosted by Abilene Christian University. Tyler delivered an impressive 236 speaker points out of a maximum possible total of 240.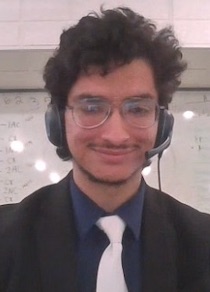 Tyler, of Pocatello, studies computer science. Other Bengal speakers included Pocatello freshman Colter Barker, who also studies computer science, and Alyson Tyler, of Rigby, who studies sociology. All the speakers competed in the six preliminary rounds held Saturday.
This is the seventh consecutive tournament where the Bengals have finished in the top three places.
The tournament hosted 79 competitors from 16 universities. Competitive categories included novice, junior varsity, varsity, and professional (post-graduate) levels.
"This is great preparation for the IPDA National tournament in April," said Sarah Partlow-Lefevre, ISU's head coach. "This tournament provides good insight into the traditions and practices of the southern universities who make up the bulk of the national circuit."
International Public Debate Association (IPDA) is a relatively engaging debate style. Speakers receive five topics each round and, with their opponent, eliminate choices until a single topic remains. At that point, they have 30 minutes to design, research and create a case for their 26-minute round. Speakers face a new opponent and a new topic every round.
The ISU Rupp Debate squad supporters include the James M. and Sharon E. Rupp Debate Society, the College of Arts and Letters, the Department of Communication, Media & Persuasion and the Associated Students of ISU.
---
Categories: