Idaho State receives $1.3 million from NSF to study intermittent streams
October 28, 2020
Andrew Taylor, Assistant Marketing Director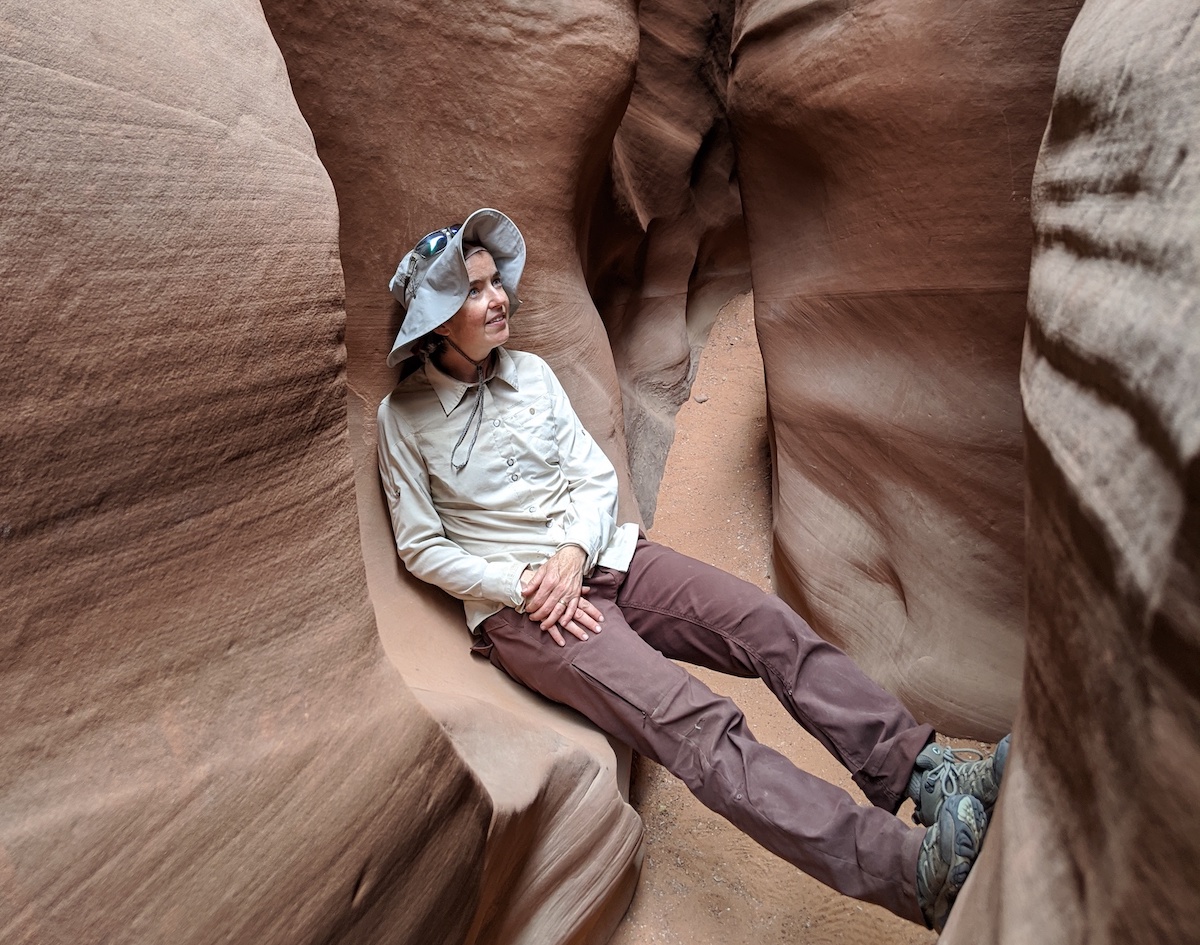 Wide-ranging project includes workforce development, educational training
POCATELLO – Idaho State University has received $1.3 million from the National Science Foundation – as part of a larger, four-year national $6 million grant – to study how intermittent streams, those that don't flow continuously, influence downstream water quality.
This grant includes large workforce development and educational training components.
"Most streams actually dry up -- they're intermittent-- and yet they are really underrepresented in our studies of water quality," said Sarah Godsey, ISU associate professor of geosciences who is Idaho State's co-principal investigator on the grant. "We have very little information about water quality in these streams and, yet, they really dominate the landscape. We don't understand how they work and why."
This work has implications for recent changes to the U.S. Environmental Protection Agency's Waters of the United States (WOTUS) Clean Water Rule, which has been a topic of public policy debate over the last few years.
The title of the grant is "Aquatic Intermittency effects on Microbiomes in Streams" (AIMS). The University of Kansas is the lead institution for the grant. In all, eight institutions are collaborating on the study that includes 18 investigators who will install new sensors at field sites, guide 11-12 graduate students and numerous undergraduates in team science approaches, train 36 new instructors in teaching data science methods, and provide many other benefits in workforce development and education. Other institutions participating in the grant include Haskell Indian Nations University, Kansas State University, University of Alabama, University of Mississippi, University of Oklahoma, Alabama A&M and University of Southern Mississippi.
The research will focus on three different streams each in three regions of the country – southeastern United States forests, central plains and western mountains. The three western mountains streams that Idaho State researchers will focus on likely include Gibson Jack Creek near Pocatello, one stream in the Reynolds Creek Critical Zone Observatory in southwest Idaho located in Owyhee County, and one stream just outside of Boise, Idaho.
At the central plains in Kansas and Oklahoma, researchers will study how differences in precipitation, from very wet to very dry, affect intermittent streams; in southeastern forests in Alabama and Mississippi they will look at how slope gradient, from nearly flat coastal plans to steep mountains, affect intermittent streams; and in the western mountain streams in Idaho researchers will study how the transition from rain to snow affects them.
The grant efforts include ambitious educational and workforce training components. The AIMS Undergraduate Program will recruit two students per summer from regional partners, such as Haskell Indian Nations University, Alabama A&M, and the Shoshone-Bannock Summer Youth Program in Fort Hall, Idaho.
"There is a component that is focused on integrating with tribal members where we plant to work with the ongoing Haskell environmental summer research program, that is designed to transition tribal members who are interested in graduate research, to build up the skill sets and to move toward successful graduate degrees in environmental science," Godsey said. "In addition, we're partnering with local tribal members through the ongoing Shoshone Bannock Tribal Youth summer program. So we are collaborating with both Haskell and Fort Hall, in particular with a focus on linking to GIS (geographic information systems), a strength of our geosciences program here at ISU."
Another important educational feature of AIMS is its "On Ramps to Data Science Program" that will provide data science training to students and teachers in each jurisdiction of the grant. AIMS will partner with The Carpentries project to offer this training. The Carpentries project comprises the software, data and library communities of instructors, trainers and other supporters who share a mission to teach foundational computational and data science skills to researchers.
"The idea here is that we are leveraging some existing infrastructure through the On Ramps program to basically build up people's confidence and skills in data science," Godsey said.
"A lot of times," she continued, "there are people who say 'I don't think I have the background I need to succeed in sciences,' in particular, people who haven't been traditionally represented in data science or programming. They often feel there are serious barriers there and one of explicit goals of our work with the On Ramps program is to help people shift from being novices to being competent users of a variety of different kinds of skills in data sciences. We'll start with participants in this grant, and then we hope to broaden the workshops to offer them to the larger community at ISU and beyond."
The grant will also provide diversity equity inclusion training for any faculty, students and post-doctoral researchers.
---
Categories:
College of Science and EngineeringGraduate SchoolResearchUniversity News