Twelve alumni honored with Idaho State University 2019 Professional Achievement Awards
April 23, 2019

POCATELLO – Twelve Idaho State University alumni will be honored with ISU 2019 Professional Achievement Awards at ISU Commencement exercises on Saturday, May 4, in Holt Arena.
Professional Achievement Award recipients are alumni who have made important contributions to their careers or profession, to the social, political or economic well-being of the world around them and have shown continued community and civic involvement in addition to their association with and contributions to ISU. Individuals selected for these prestigious awards have been out of school at least 10 years and have excelled in their chosen field, attaining significant success and accomplishments.
Professional Achievement Award recipients for 2019 are: Joan Agee, Nampa, College of Nursing; Larry Bird, Boise, College of Business; Doug Butler, Dallas, Texas, College of Arts and Letters - Social and Behavioral Sciences; Rick K. Eskelson, Pocatello, College of Technology; Dan and Barbara Fuchs, Twin Falls, College of Pharmacy; Heidi Halverson, Missoula, Montana, College of Health Professions; Bruce Kusch, Salt Lake City, Graduate School; Dan Mills, Salt Lake City, College of Rehabilitation and Communication Sciences; Stefanie Pemper, Annapolis, Maryland, College of Arts and Letters – Fine Arts and Humanities;Kelly Rae, Reno, Nevada, College of Education; and Brent J. Stacey, Idaho Falls, College of Science and Engineering.
Biographies of the winners follow: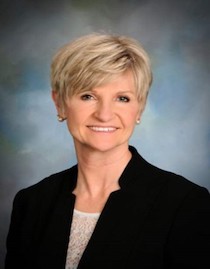 • Joan Agee, Nampa, College of Nursing – Agee is the Chief Operating and Nursing Officer of St. Luke's Health System Medical Center in Nampa. Previously, she served as the vice president of patient care services and chief nursing officer at St. Joseph Regional Medical Center in Lewiston. She holds a bachelor's degree in nursing from University of Alaska, Anchorage, a master's in nursing administration from ISU and a Doctor of Nursing Practice in health care leadership from Gonzaga University in Spokane, Washington. She has held numerous nursing leadership positions for the past 30 years. She is nationally certified as a Fellow of the American College of Healthcare Executives and a certified perioperative nurse. She serves as the president-elect of the Nurse Leaders of Idaho. She is the Idaho State Advocacy Captain for the national Chronic Obstructive Pulmonary Disease Foundation. Her recent work on a scholarly project received the Idaho Qualis Award for innovation and success. She was the recipient of the Idaho Hospital Association 2017 Award of Excellence in Patient Care.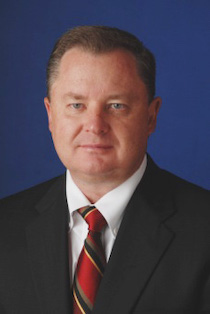 • Larry Bird, Boise, College of Business – Bird currently serves on the Board of Directors for PetIQ, Inc., Blue Cross of Idaho and the Idaho State University Foundation. He is a retired senior audit partner of Deloitte & Touche LLP with more 40 years of professional services experience. Bird served as managing partner for more than 20 years leading professional practices in Idaho, Washington and Nevada. As a Deloitte audit partner, Bird was responsible for planning and supervising audits for larger private companies and for publicly held companies spanning a variety of industries. His primary industry focus is in the consumer business sector, including domestic and international manufacturers, distributors, and retailers across the supply chain as well as to the travel, hospitality and leisure sectors. His global work includes the structuring and oversight of international teams. Bird received his bachelor's degree in accounting from ISU in 1976. His past board service includes the Idaho State Board of Accountancy, Boise Metro Chamber of Commerce, Seattle Downtown Business Association and the Ore-Ida Council Boy Scouts of America.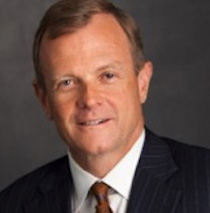 • Doug Butler, Dallas, Texas, College of Arts and Letters – Social and Behavioral Sciences – Butler was born and raised in Pocatello and graduated with honors with a bachelor's degree in political science and government in 1981.
He then attended Boston University School of Law and graduated summa cum laude in 1984. Following graduation, Butler joined the Johnson and Swanson law firm in Dallas, Texas. Shortly after, he joined one of the first litigation boutiques in Texas—Figari & Davenport, L.L.P. until 2013.
Butler has practiced before the United States Supreme Court, the United States Courts of Appeal for the Fifth and Tenth Circuits, the United States District Courts for the Northern, Eastern, Western and Southern Districts of Texas and the Supreme Court of Texas.
Butler currently works on representing artists in the negotiation and drafting of contracts needed to protect themselves and their intellectual property in songs, movies, art, books, scripts, software, and more.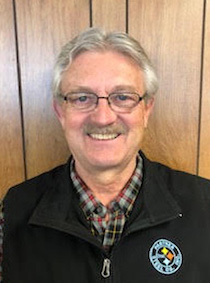 • Rick K. Eskelson, Pocatello, College of Technology – Eskelson is a Pocatello native graduating from Pocatello High School and the ISU College of Technology welding program. Eskelson is the owner of Partner Steel Company, Inc. in Pocatello.
He began his career with Partner Steel after graduation in 1974 from ISU. In 2005, Rick and his wife Debbie purchased the business. Eskelson has been a member of the Bengal Athletic Boosters for 38 years and served on the Board of Directors for more than 30 years. He served as President of the Bengal Athletic Board from 2003-04 and in 2012 received the Colonel David Kirkpatrick Award in recognition of Distinguished Service to the Bengal Athletic Boosters. He is an avid supporter of the ISU welding program and was honored at the 2013 awards banquet as the Outstanding Community Partner. Eskelson also has an interest in the area's local high school agricultural programs.
He is committed to children in the community and supports local 4-H programs, baseball, softball, volleyball, basketball and soccer teams.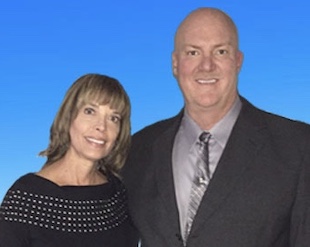 • Dan and Barbara Fuchs, Twin Falls, College of Pharmacy; Dan and Barbara Fuchs graduated from ISU's College of Pharmacy in 1985, married that same year and moved to Twin Falls.
Dan went to work for his father, Richard (Dick) Fuchs at Dick's Pharmacy and Barbara worked for Smith's Pharmacy for five years. When Costco Wholesale opened in Twin Falls in 1993, she was hired as their pharmacy manager, retiring as the pharmacy manager in 2017.
Barbara held the position of president of the Magic Valley Pharmacy Association in 1992-1993 and was followed by Dan in 1993-1994. Barbara also received several awards including the Eli Lilly and Company-Ethics Scholarship for Leadership, the Smith Kline and French-Laboratory Award for Superior Achievement in Clinical Pharmacy, and the Idaho State Pharmaceutical Association Certificate of Outstanding Achievement in Scholarship and Service.
The couple has donated its time, talents and resources to the ISU College of Pharmacy for many years. They have volunteered as preceptors and have been on the college's Deans Advisory Council for nearly 10 years. To the Fuchs household, pharmacy is truly a family affair. To date, there have been 13 family members of the Fuchs family that have graduated with an ISU pharmacy degree and the Fuchs family has expanded to eight pharmacy locations.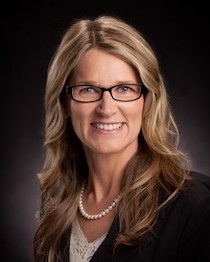 • Heidi Halverson, Missoula, Montana, College Health Professions: Halverson is a 1980 graduate from the ISU Department of Dental Hygiene and started her career in private practice in Washington, prior to enlisting in the U.S. Peace Corps and subsequently returning to her home state of Montana. She is one of the first dental hygienists in Montana to obtain a Limited Access Permit and is one of the groundbreakers in the movement towards prescription ability and unsupervised practice of dental hygienists. Recently, her efforts were recognized by the American Dental Hygienists' Association (ADHA), for all her outstanding contributions to the profession and community in which she serves. Halverson began her new business Dental Hygiene at Home in Missoula after working in a private practice for 25 years. Dental Hygiene At Home provides dental hygiene services for people who are homebound and unable to get to their dental office. With portable equipment, Halverson is able to go where patients live to provide dental cleanings, scaling, fluoride treatments and dental education. Halverson now works in six long-term care facilities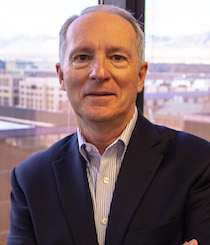 • Bruce Kusch, Salt Lake City, Graduate School – Kusch became the 13th president of LDS Business College in April 2017, where he had been serving as its chief academic officer since March 2016. Kusch began his Church of Jesus Christ of Latter-day Saints educational system employment as a member of the business management faculty at Brigham Young University– Idaho in August 2002. In July 2008, he was named associate academic vice president for curriculum at BYU–Idaho, serving in that capacity until June 2012 when he was called to serve as president of the Mexico Cuernavaca Mission. He returned to BYU-Idaho in July 2015 as associate dean of online programs. Before joining the BYU-Idaho faculty, he worked as a sales and marketing executive and management consultant for various high-technology firms in the San Francisco Bay Area. Kusch holds a bachelor's degree in business administration from the University of Phoenix, an MBA from the Keller Graduate School of Management and a Ph.D. in instructional design from ISU. In 2012, the ISU College of Education awarded him the Kole-McGuffey Prize.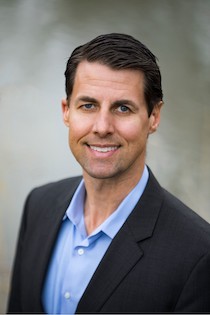 • Dan Mills, Salt Lake City, College of Rehabilitation and Communication Sciences – Mills is a practicing physical therapist in Cottonwood Heights, Utah. He specializes in outpatient orthopedics. He currently serves on the board of directors for the American Physical Therapy Association. He has taken 12 humanitarian trips to the developing world to provide wheelchair education to physical therapists along with over 3,000 chairs primarily to West African countries of Sierra Leone, Liberia, Ghana, Togo, and Kenya in east Africa. He has contributed to curriculum for the World Health Organization. He enjoys Ironman Triathlons and canyoneering in the slot canyons of southern Utah. His start at Idaho State in 1996 was formative in his desire to serve and to make a difference. Mills graduated from ISU with a master's degree in physical therapy in 1998 and earned a Bachelor of Science Degree in kinesiology and exercise science from the University of Utah in 1996.
• Stefanie Pemper, Annapolis, Maryland, College of Arts and Letters – Fine Arts and Humanities: Pemper received a bachelor's degree in communication in 1992, and a master's degree in physical education/athletic administration in 1997. Following graduation, she served as a graduate assistant for the basketball team at the University of Alaska-Anchorage before returning to ISU as an assistant coach for two years. She has also coached women's basketball at Harvard and Bowdoin College. Pemper has now been the head women's basketball coach at the Naval Academy for 11 years. She has led them to combined overall record of 197-122, a semifinal appearance in the Patriot League Tournament nine of 10 years, and has the most semifinal appearances in the league during this time. She also became Navy's winningest head coach in 2017. She was inducted into the ISU Hall of Fame in 2003 and was also inducted into the New England Basketball Hall of Fame in 2009.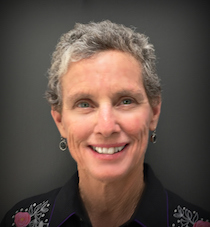 • Kelly Rae, Reno, Nevada, College of Education ­ and a minor in sociology.
In 1982 teaching jobs were few and far between so she pursued a career in law enforcement – first as a city police officer and then as a special agent of the U.S. Drug Enforcement Administration (DEA).
During her career with DEA she attained a graduate degree in public administration. Rae was assigned to investigate international narcotics operations in the United States, Mexico, Peru and Bolivia.
Upon retirement from the DEA, Rae became an urban infill developer. Rae and Pamela Haberman formed HabeRae Homes in 1998 and they have completed approximately 300 properties in that time. Many of their projects have been recognized both locally and nationally as models for sustainable development in an urban setting.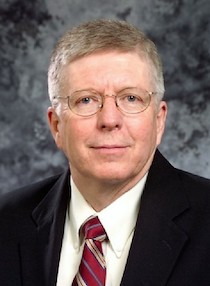 • Brent J. Stacey, Idaho Falls, College of Science and Engineering – Stacey, who earned a degree in computer science from ISU, recently retired as associate laboratory director for National and Homeland Security at Idaho National Laboratory and is now a senior advisor for the laboratory director. As INL's associate laboratory director, he was responsible for a major national security technology development and demonstration center employing over 500 scientists and engineers across $300 million in programs. He was responsible for INL's Nuclear Nonproliferation, Critical Infrastructure Protection, and Defense System missions. Previously, Stacey served as INL's chief information officer and as INL's director of technology deployment. He has more than 40 years of experience in information technology and cyber security in electric utility and government markets serving in various roles for small- to mid-sized domestic and international companies. Stacey is the founder and currently the president and chief executive officer of the Idaho Regional Optical Network, a nonprofit organization chartered to advance Idaho's science, research, education, health care and state government through access to very high-speed and cost-effective bandwidth.
---
Categories:
College of Arts and LettersCollege of BusinessCollege of EducationCollege of Health ProfessionsCollege of NursingCollege of PharmacyCollege of Rehabilitation and Communication SciencesCollege of Science and EngineeringCollege of TechnologyEventsGraduate SchoolUniversity News