Quinn Purcell is ISU June Career Path Intern of the Month
June 13, 2019

POCATELLO – Quinn Purcell, a sophomore pursuing a bachelor's degree in Communication with an emphasis on multiplatform journalism who has an internship with the Bureau of Land Management, is Idaho State University's June 2019 Career Path Intern of the Month.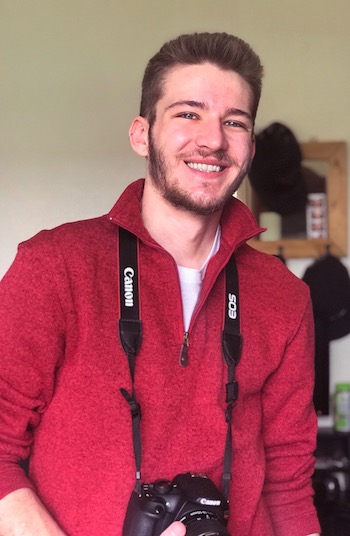 Purcell, an Idaho Falls native, has been able to apply his writing, video production, and photography skills to his work with the BLM Idaho Falls District. He has helped the office amplify its social media strategy and help the recreation department get educational information out about the South Fork of the Snake River.
"Quinn uses various multi-media avenues to highlight positive work going on with the Bureau," said Sarah Wheeler, BLM public affairs officer and Purcell's supervisor. "His enthusiasm and strong work ethic combined with his easy-going attitude makes working with him a joy."
In October 2018, Quinn put together a piece highlighting the 50th Year Celebration of the National Scenic Rivers Act. The video highlighted the Upper Snake's National River Celebration, which featured regional school children learning about the river and its ecosystem. Purcell has also created pieces featuring campgrounds along the South Fork of the Snake as well as depicting the geological significance of Hell's Half Acre.
"I really enjoy video production and editing," explained Purcell. "I feel really lucky to have the opportunity to gain this experience during school."
Purcell spends his spare time editing videos and pictures, producing music, and exploring films on Netflix.
For more information on the ISU CPI program, contact Emily Jahsman at jahsemil@isu.edu.
---
Categories: