Northwest regional Emmy Award-winning documentary "Taking the Reins" highlights research by ISU's Phil Homan on Idaho's "Horse Queen" Kittie Wilkins
June 17, 2019

POCATELLO – Film producer Jennie Sue Weltner and Idaho State University researcher Phil Homan said they are thrilled that the documentary "Taking the Reins," which includes information on "Idaho's Horse Queen" Kittie Wilkins, has won a regional Emmy Award.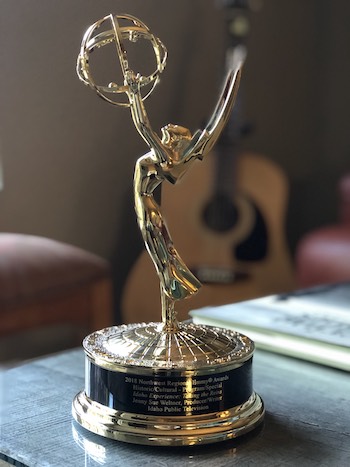 Wilkins, Homan's passionate research interest, was one of two women featured in this Idaho Public Television documentary that won an Emmy Award from the from the National Academy of Television Arts & Sciences at the 56th Northwest Regional Emmy Awards in Seattle earlier this month.
Wilkins was an Idaho rancher, who, among her many exploits and adventures, sold 7% of the horses that were sent from the United States to South Africa for the Anglo-Boer War from 1899-1902.
Weltner, who said it "was a blast and a fun experience" to be honored for the film at the awards ceremony, interviewed Homan for the story and used some other information he provided in creating the segment of the film devoted to Wilkins.
"We have a great story because we had Phil who had painstakingly been researching her and had amassed not just the facts on who she was and what impact she has had, but had also amassed some of her belongings," Weltner said. "We could not have done the story if not for Phil. He has done a great job of keeping the memory alive of an internationally known woman who put Idaho on the map."
Homan, who was one of several people interviewed for the piece on Wilkins, said he was pleased by the documentary, happy it received an Emmy Award and was impressed by Weltner's work.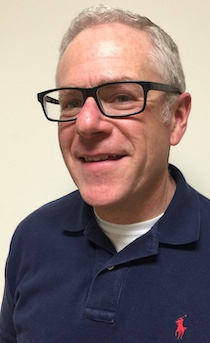 "It is fantastic that Kittie's story is now getting to be better known not only in Idaho but outside of the state as well," Homan said. "Jennie Sue crafted a narrative that is not only fascinating but was inspirational, even to me. In 'Taking the Reins' she offered me insights into Kittie Wilkins I had never thought of and I will take into my own research as well. Jennie Sue took all these resources and stitched together an interesting narrative that was a work of art. It was a gem."
"Taking the Reins" was the second episode in Idaho Public Television's inaugural season of the series Idaho Experience and was originally aired in May 2018. It can be viewed on Idaho Public Television's website at https://www.pbs.org/video/taking-the-reins-xxdvtt/. Also featured on this program was May Arkwright Hutton, who, according to the website, "became one of the richest women in the American West, using her newfound wealth to promote suffrage and later running for the Idaho Legislature."
Photo information: Top, Emmy Award trophy; bottom, Phil Homan.
---
Categories: