ISU to present the comedy-drama production of "Shakespeare in Love"
March 27, 2019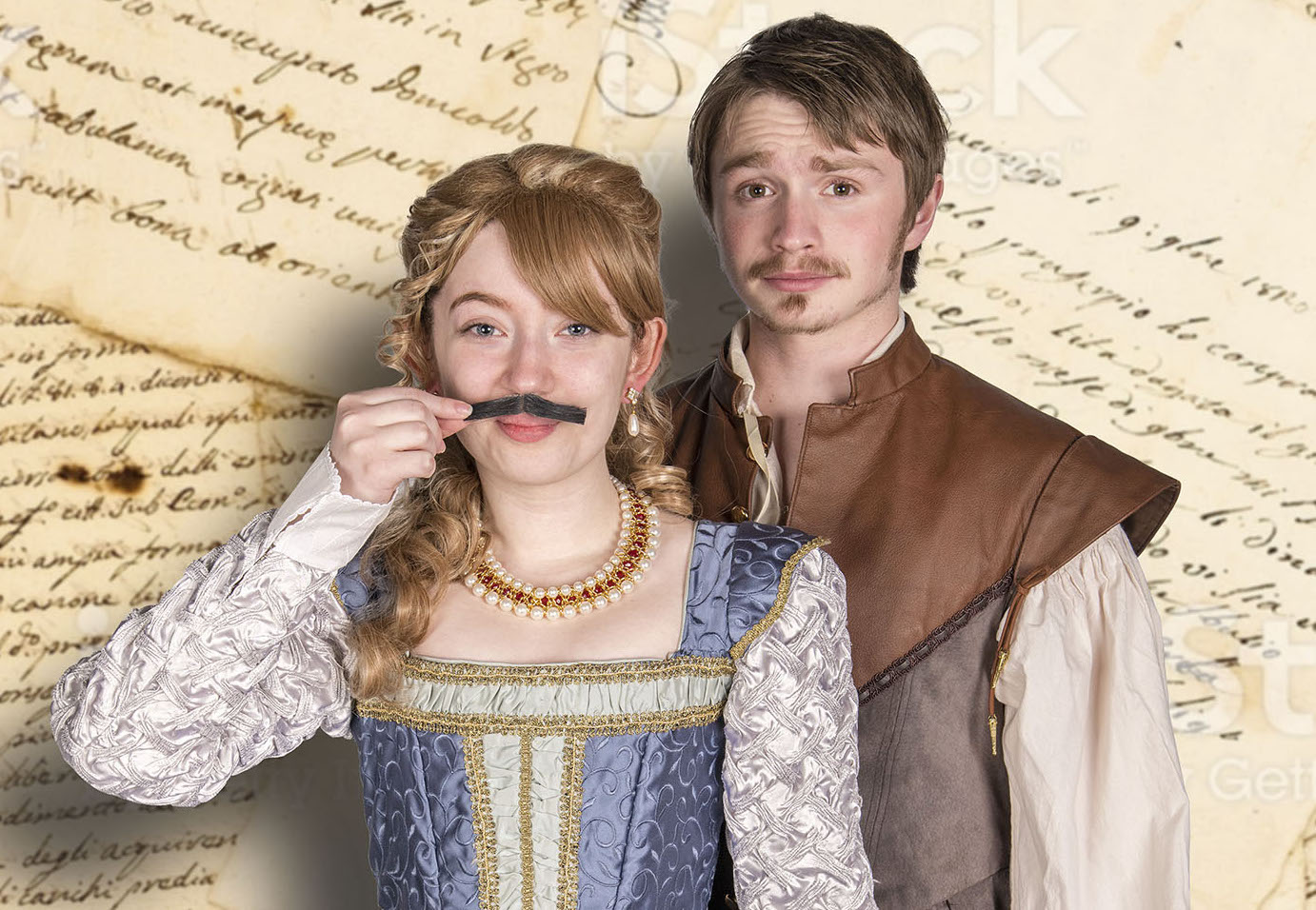 POCATELLO – Idaho State University's School of Performing Arts will present the comedy-drama "Shakespeare in Love" on April 12, 13, 18, 19 and 20 in the Beverly B. Bistline Theatre in the L.E. and Thelma E. Stephens Performing Arts Center.
The production opens in 1590s London where young playwright Will Shakespeare is stuck. The deadline for his new play is fast approaching and he's in desperate need of inspiration for his latest play—a half-baked mess of a comedy called "Romeo and Ethel, the Pirate's Daughter." He finds his muse in Viola de Lesseps, who is driven to do anything – even disguise herself as a man – to fulfill her dream of performing onstage, where no women are permitted.
Surrounded by familiar players, including Queen Elizabeth herself, backstage antics collide with onstage dramas. As the star-crossed lovers wrestle with fate, Will's love for Viola quickly blossoms and inspires him to write his greatest masterpiece.
"This feels like a really epic production, and it should," said Vanessa Ballam, director of the production and ISU theatre faculty member. "You think you know the classic Shakespeare productions, but you haven't seen or heard them in this way. The play is the perfect blend of romance, drama, has delightful tongue-in -heek comedy and even features a dog."
Theatre professor Tara Young designed the costumes, and the production features more than 100 costume pieces rented from the Utah Shakespeare Festival in Cedar City, Utah.
In addition to Young, the entire School of Performing Arts is contributing to this production from theatre to dance to music. Theatre faculty member Paul Yeates designed the lighting and set, his design emulating the Elizabethan Globe Theatre. Dance professor Kathy Diehl serves as choreographer and theatre student Tapaynga Hill designed the props. The production's music will feature musical underscoring and four ISU vocalists under the direction of music student Taylor Schultz.
"This play has everything; fight choreography, dialects, singing, dancing and Shakespearean verse," Ballam said. "The production takes the known and then infuses it with possibilities of what could be – an origin story, Shakespeare style."
Tickets to "Shakespeare in Love" are available at isu.edu/tickets or the ISU Box Office.
---
Categories:
College of Arts and LettersEventsPerforming ArtsUniversity News