ISU Theatre and Dance to present "Three Days of Rain" Feb. 8, 9, 14, 15, 16
February 1, 2019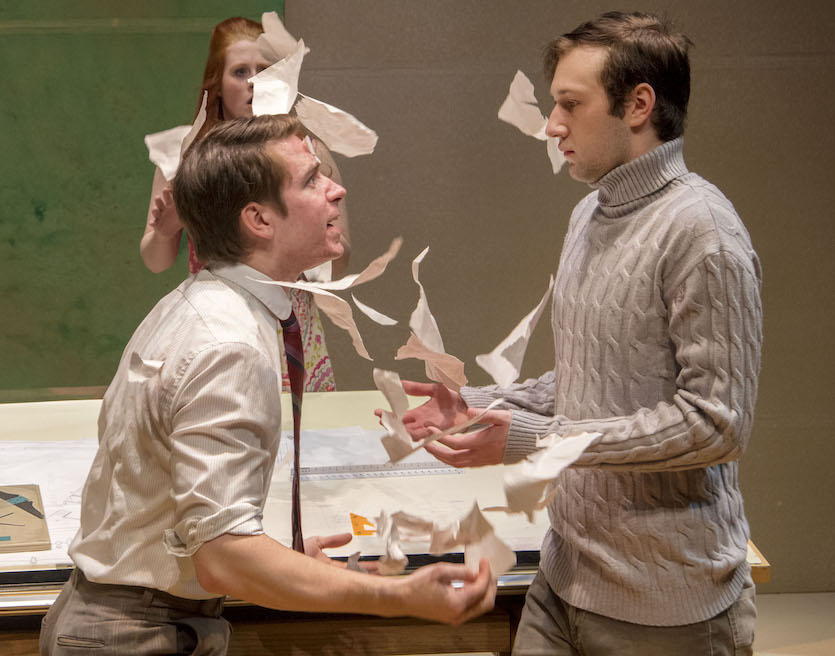 POCATELLO – Idaho State University's Department of Theatre and Dance will present "Three Days of Rain," on Feb. 8, 9, 14, 15 and 16 at 7:30 p.m. in the L.E. and Thelma E. Stephens Performing Arts Center.
"Three Days of Rain" is a modern play written by Richard Greenberg in 1997. It is a story about family relationships and how tumultuous they can become when a parent dies. It addresses the ill-conceived belief that we understand what motivates others. It also incorporates the role that stuttering plays in a person's life.
"Just like life, there are no cut-and-dry answers, no simple solutions, but 'Three Days of Rain' is a poignant and powerful examination of loss and legacy, cause and effect, and the way we try to reach back through the past to understand our present and give us hope for the future," said director Stefan Espinosa, theatre lecturer.
The production plays with time. It begins in the year 1995, then jumps back several decades in Act II. Audience members will meet the main characters and then the main characters' parents in order to see what motivated their parents as 20-somethings just starting out.
"'Three Days of Rain' looks at the impossibly complicated dynamics of one particular family, and asks us in turn to take the that lens to our own lives – perhaps leading to greater understanding on the way," Espinosa said.
Three ISU students Justin Lewis, Austin Baum and Hannah Romney play all six of the production's roles.
The intimate play will be performed in the Black Box Theatre with limited seating.
Tickets are available at isu.edu/tickets, in person, or at (208) 282-3595.
---
Categories: