ISU researchers study Trumpeter Swans on SE Idaho wildlife refuges
August 15, 2019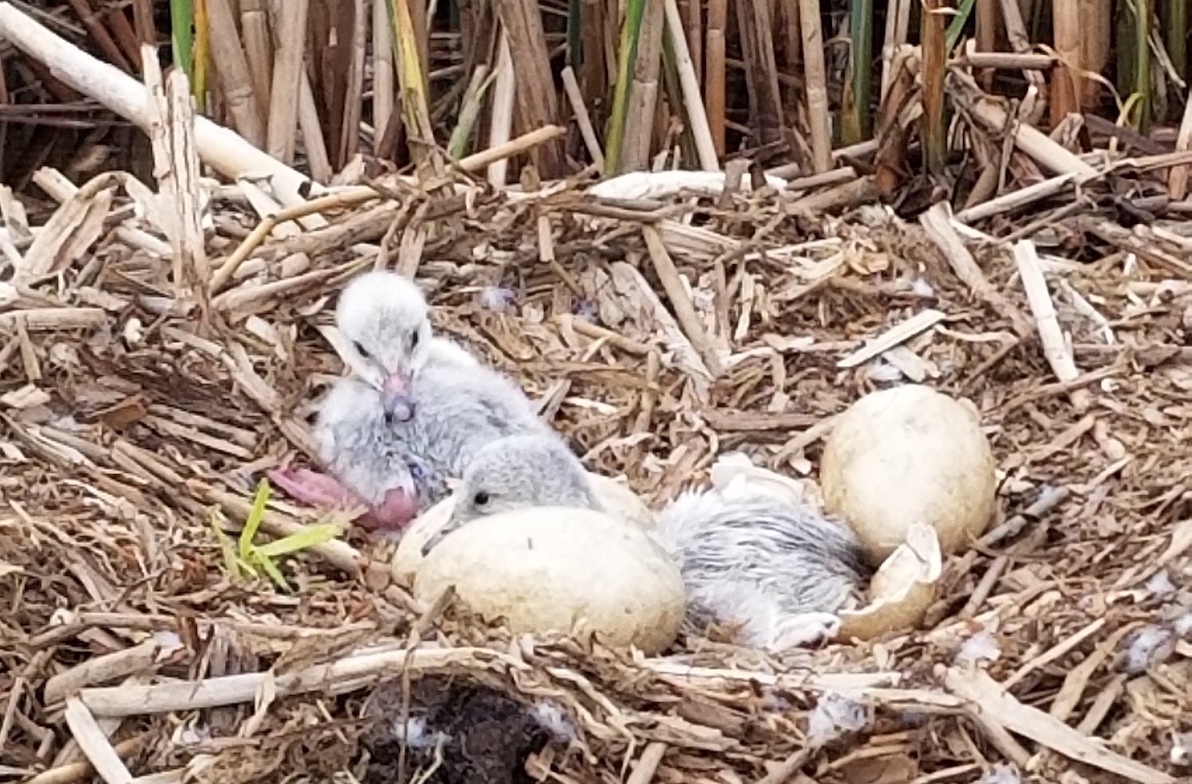 POCATELLO – Idaho State University biological sciences master's student Paige Miller has continued ISU research of Southeast Idaho Trumpeter Swans this summer by using remote cameras and placing tiny thermometers inside of empty egg shells.
She is continuing research begun by ISU Professor Dave Delehanty and former master's student David Bush. Bush and Delehanty who, among other things, detailed patterns of Trumpeter Swan egg incubation at Grays Lake National Wildlife Refuge. Miller is expanding his research to include the swans nesting at the Bear Lake and Camas refuges, which are all part of the U.S. Fish and Wildlife Services Southeast Idaho Refuge Complex.
Her research is important in a number of ways.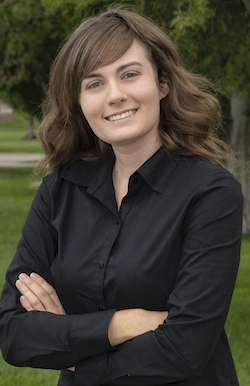 "Swans, Trumpeter Swans in particular, are the most massive bird in North American," Miller said. "These are big, beautiful, charismatic birds that people are enamored by. The really interesting thing about them is that they were critically endangered for so long they are, in my opinion, one of the most fascinating conservation stories to date, going from under 100 known individuals in the Rocky Mountain area to thousands. They've rebounded and are doing quite well."
Because the birds are doing so well it provides the opportunity for more detailed research on their behavior.
"Understanding the species that occupy these wetlands gives us knowledge that has implications for managing those populations and, therefore, managing wetlands," Miller said. "Wetlands in general are important habitat because they can reduce the impacts of floods, filter water, and provide a lot of biodiversity and resource potential for people to enjoy and utilize."
In late spring and early summer, Miller was out in the marsh visiting swans' nests almost daily, deploying camera systems and then going back every few days to switch out SD cards and batteries. The cameras allow researchers to monitor the swans 24-hours-a-day, seven-days-a-week, to investigate swan incubation constancy across the refuges.
"Setting up the camera systems on the nest and being able to review the footage, we get to see swans from right after they laid the eggs, to the incubation and maintenance of the nest, to hatching the eggs to teaching their cygnets (baby swans) on how to be a swan and survive," she said. "It is really cool to see the cygnets learn behaviors from their parents."
She said she's also interested in Bush's results that seem to indicate that the times Trumpeter Swan spend away for the nest taking a break to do self-maintenance behaviors are occurring and correlating with the time of day, one in the morning and evening.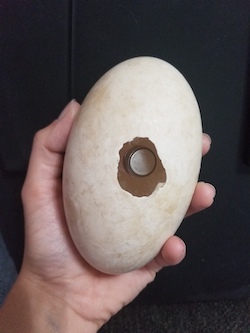 "So we wondering if that may additionally correlate with temperature," she said.
The birds rarely take recesses mid-day, possibly because eggs would be exposed to too much heat from direct sunlight and they stay on nest at night so eggs aren't exposed to colder temperatures. Most of the time, when leaving, the birds cover the eggs with nest vegetation.
"We're wondering if the nest itself acts as a kind of compost heap as it is in crocodilian species and if the nest has any temperature regulating effects on the eggs," Miller said. "For the thermal part of my project, I've set up and deployed little, tiny temperature sensors called iButtons. I actually planted those inside of empty swan eggs, that were infertile and donated by the Wyoming Wetlands Society. These were placed in swan nests after the cygnets hatched and left with their parents."
She blew the contents out of the eggs and installed the temperature sensors inside so the researchers could simulate the effects of temperature on a swan egg that was in the nest exposed to harsh sunlight and environmental conditions, and one egg buried in the vegetation of the nest.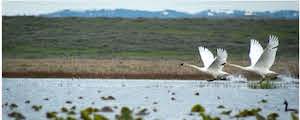 While Miller was in the field this summer studying Southeast Idaho swans, Delehanty and Bush were up in Alaska presenting the results of ISU's previous swan research at the 2019 American Ornithological Society meeting in Anchorage this June. The title of their presentation was "Incubation Behavior of Trumpeter Swans Measured by Continuous Infrared Videography."
"We greatly appreciate the U.S. Fish and Wildlife Service for access to several swans' nests so that we could complete these studies," Delehanty said.
Photo information: Second photo, Paige Miller; third photo, microphone in hollowed-out egg; bottom photo, swans in flight.
Video: Trumpeter Swan cygnets leaving the nest with their mother for the first time that Miller took this summer:
---
Categories: