ISU Jazz to host concert with guests David Roitstein and Larry Koonse on April 4
March 14, 2019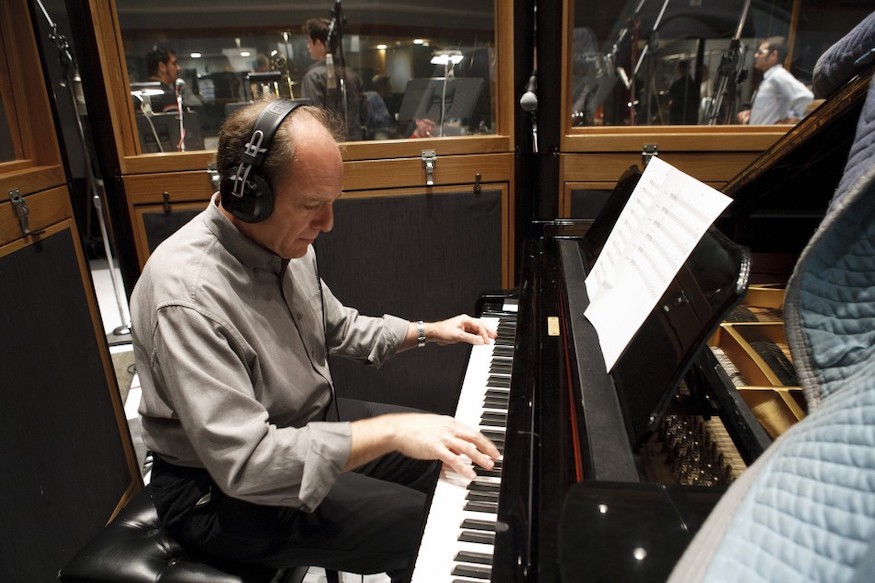 POCATELLO—The Idaho State University jazz department will host jazz musicians David Roitstein and Larry Koonse on April 4 at 7:30 p.m. in Goranson Hall in the Fine Arts Building.
There is a $10 suggested donation, all proceeds to the ISU music department.
Roitstein, piano, and Koonse, guitar, are professors at the California Institute of the Arts and Los Angeles musicians. The duo released the critically acclaimed album "Conversations" in 2012. They will play alongside ISU students in various small group formations, and then perform a set of duos.
"This is a rare treat in Pocatello to hear world class jazz musicians performing an intimate set of intricate jazz music in a fantastic setting," said Jonathan Armstrong, ISU director of jazz studies.
David Roitstein Bio
Pianist and composer Roitstein is the jazz program director at California Institute of the Arts. He received his degrees from the University of Miami. As a young musician in the culturally diverse Florida city, Roitstein performed and recorded with a wide variety of artists, from Cuban wedding bands to emerging jazz talents such as Jaco Pastorius, Pat Metheny and Carmen Lundy. He went on to work with many legendary singers including Mel Torme, Carmen McRae and Frank Sinatra.
Roitstein moved to Los Angeles in 1981, and, together with the world-renowned bassist Charlie Haden, created the innovative and award-winning CalArts Jazz Program in 1983. In 1990, with the support of Capitol Records and EMI Music, he established the annual CalArts Jazz CD project. Since then, he has produced 29 CDs at Capitol Studios, documenting original compositions by CalArts students.
Larry Koonse Bio
Born into a musical family, Koonse has been playing the guitar since he was 7 years old. In his early years, he studied with legendary guitar master Jimmy Wyble, and at the age of 15 he recorded an album with his father, guitarist Dave Koonse, entitled "Dave and Larry Koonse; father and son jazz guitars." In 1984, Koonse was the first recipient of a Bachelor of Music in Jazz Studies at the University of Southern California. Koonse has been a faculty member at the California Institute of the Arts since 1990.
Idaho State University, a Carnegie-classified doctoral high research activity university and teaching institution founded in 1901, attracts students from around the world to its Idaho campuses. At the main campus in Pocatello, and at locations in Meridian, Idaho Falls and Twin Falls, ISU has nine Colleges, a Graduate School and a Division of Health Sciences that together offer more than 250 certificate and degree programs. More than 12,000 students attend ISU. Idaho State University is the state's designated lead institution in health professions.
---
Categories: