ISU has record student representation at Idaho Conference on Undergraduate Research
August 15, 2019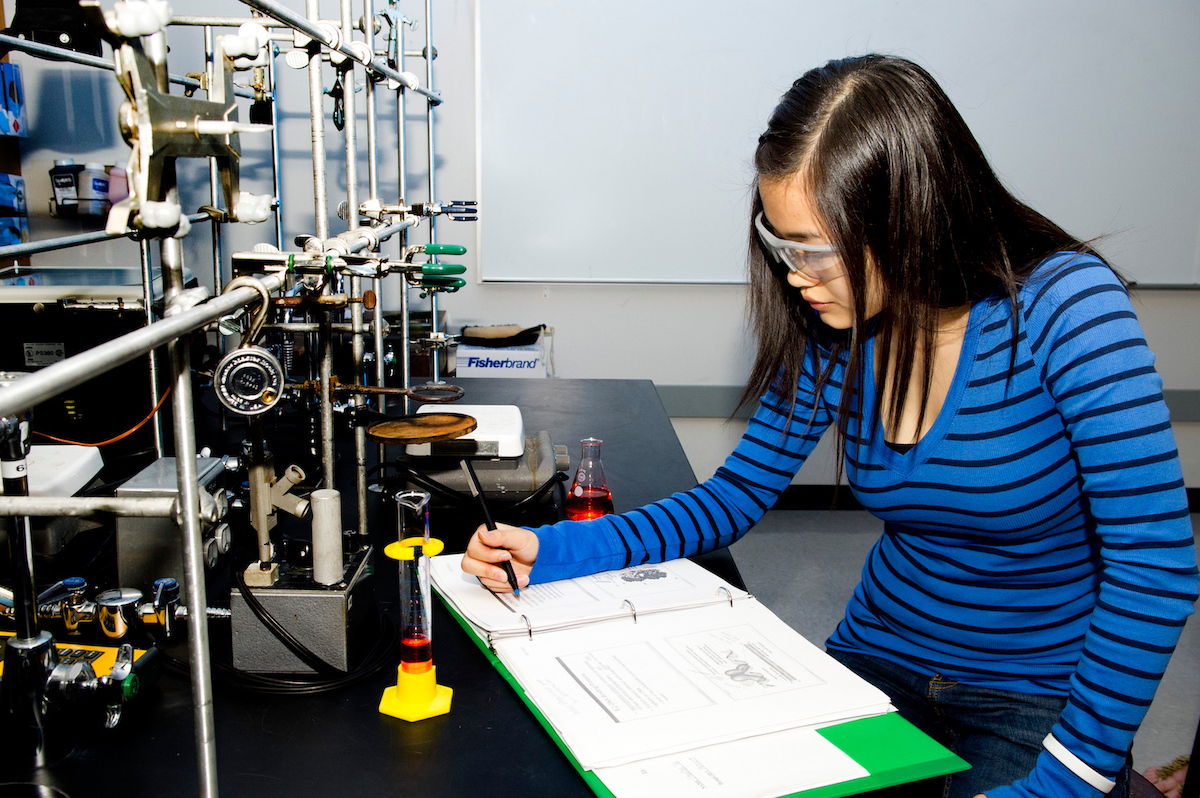 POCATELLO – This summer, a record 66 Idaho State University undergraduate students delivered posters and another 23 non-student ISU personnel registered and attended the Idaho Conference on Undergraduate Research.
"It is the highest number of students we've ever had participate in the conference and we're proud of our efforts and their showing," said Debra Easterly, ISU assistant vice president for research. "It highlights the strong emphasis and opportunities ISU offers undergraduates in our research endeavors."
The mission of the conference "is to promote mentored undergraduate research, scholarship and creative activity in Idaho in all disciplines."
The 66 students presented a total of 38 research posters. Some of the research projects included more than one author. The scope of presentations varied widely and presenters came from a variety of academic backgrounds, from hard sciences to fine arts. Many of the research projects were funded by a grant from the Idaho State Board of Education Higher Education Research Council.
Some examples of presentations included "The Power of Theatre," "Urban Impacts on Surface Water Microbiome in the Lower Portneuf River Valley Watershed," "Development of Antiparasitic Drugs that Synergize the Activity of Metronidazole in Treating Giardiasis," and "Apocryphal Story Charms: Witchcraft in Christian Communities."
"The breadth and scope of research activities at ISU is amazing, and ISU is an institution dedicated to enabling undergraduates participate in research activities, stretching their horizons while discovering new knowledge," Easterly said.
ISU faculty members were also active at the conference, which was held in late July at Boise State University. Joshua Pak, chair of the ISU chemistry department, delivered the conference's closing remarks, and was among six ISU faculty and staff present at the conference who participated in various speaker roles.
Idaho State University, a Carnegie-classified doctoral high research activity university and teaching institution founded in 1901, attracts students from around the world to its Idaho campuses. At the main campus in Pocatello, and at locations in Meridian, Idaho Falls and Twin Falls, ISU has nine Colleges, a Graduate School and a Division of Health Sciences that together offer more than 250 certificate and degree programs. More than 12,000 students attend ISU. Idaho State University is the state's designated lead institution in health professions.
---
Categories: