ISU debate ties for first place
March 4, 2019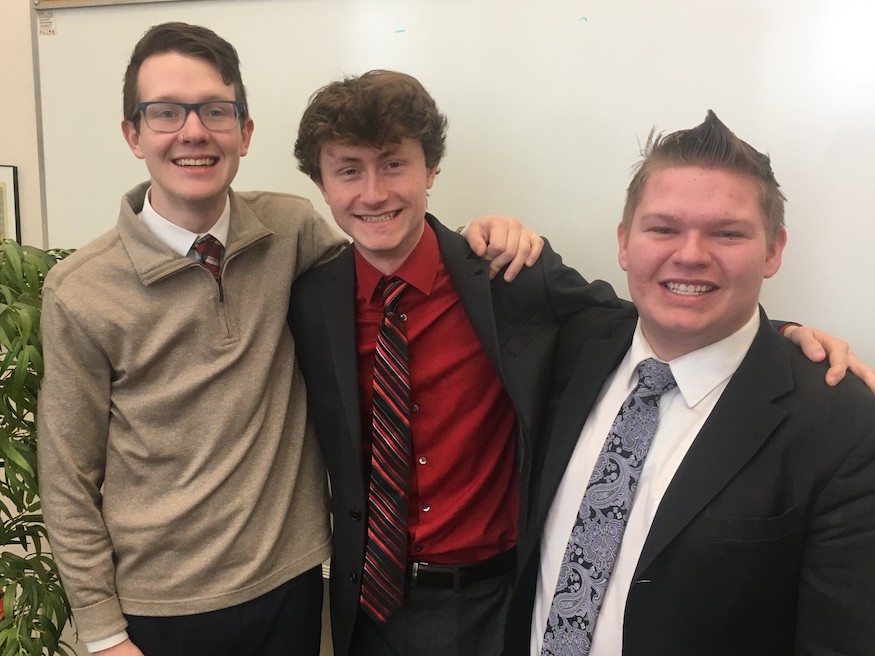 POCATELLO – The Idaho State University Rupp Debate Society team tied for first place on March 3 in the Climb the Mountain spring season online tournament.
The team shared the top honor with University of Washington Bothell.
Freshman Jett Smith delivered the ISU win as a "maverick" where a single speaker debates rounds typically entered by a team of two.
Varsity team pair sophomore Conner Coutts and junior Kaden Marchetti delivered third-place honors. ISU bested squads from UW Bothell, Seattle University and the College of Southern Idaho.
Top speaking honors for first, second and third place were presented to Smith, Coutts and Marchetti, all of Pocatello.
The participants engaged in International Parliamentary Debate where teams are presented with five topics at the beginning of each new round, eliminate four topics and then have 20 minutes to prepare their cases.
"We really like the team format and this is the first time we've had the chance to use it in the online format," said Sarah Partlow-Lefevre, debate head coach.
James M. and Sharon E. Rupp, the Associated Students of ISU, the College of Arts and Letters, the ISU Department of Communication, Media, and Persuasion and others contribute support the team.
---
Categories: