ISU College of Arts and Letters awards first Road Scholarships of the year
February 14, 2019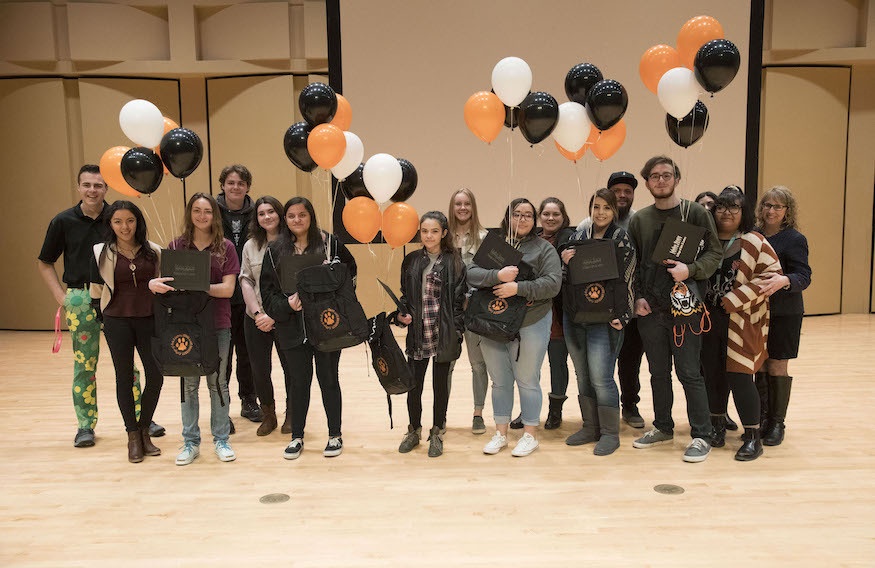 POCATELLO – The Idaho State University College of Arts and Letters awarded the first six Road Scholarships of the year on Feb. 11 during a joint event with School District 25.
The event was titled "Education as Power" and featured workshops with ISU professor DJ Williams and Independence High School teacher Dan Grimes. The event was concluded with a presentation by Carine McCandless, author of "The Wild Truth" and sister of literary icon Chris McCandless. More than 500 high school students from southeast Idaho and northern Utah were in attendance.
The event was made possible by New Horizon Center, Portneuf Education Foundation, J.R. Simplot Education Council, ISU Credit Union and ISU.
Scholarships were awarded to Amberlee Freeman from Central Alternative High School, Lilliana Riquelme from Jefferson High School, Keyonna Raburn from American Falls Academy, and Alicia Taylor, Celine Jett and John Haight from New Horizon Center.
The Road Scholarship program started two years ago and awards high school students in southeast Idaho scholarships to ISU. Students can be interested in all disciplines.
For more information, contact Holly Kartchner at (208) 282-5362 or kartholl@isu.edu.