Idaho State University's Corey Schou inducted into 2019 Cyber Security Hall of Fame
April 8, 2019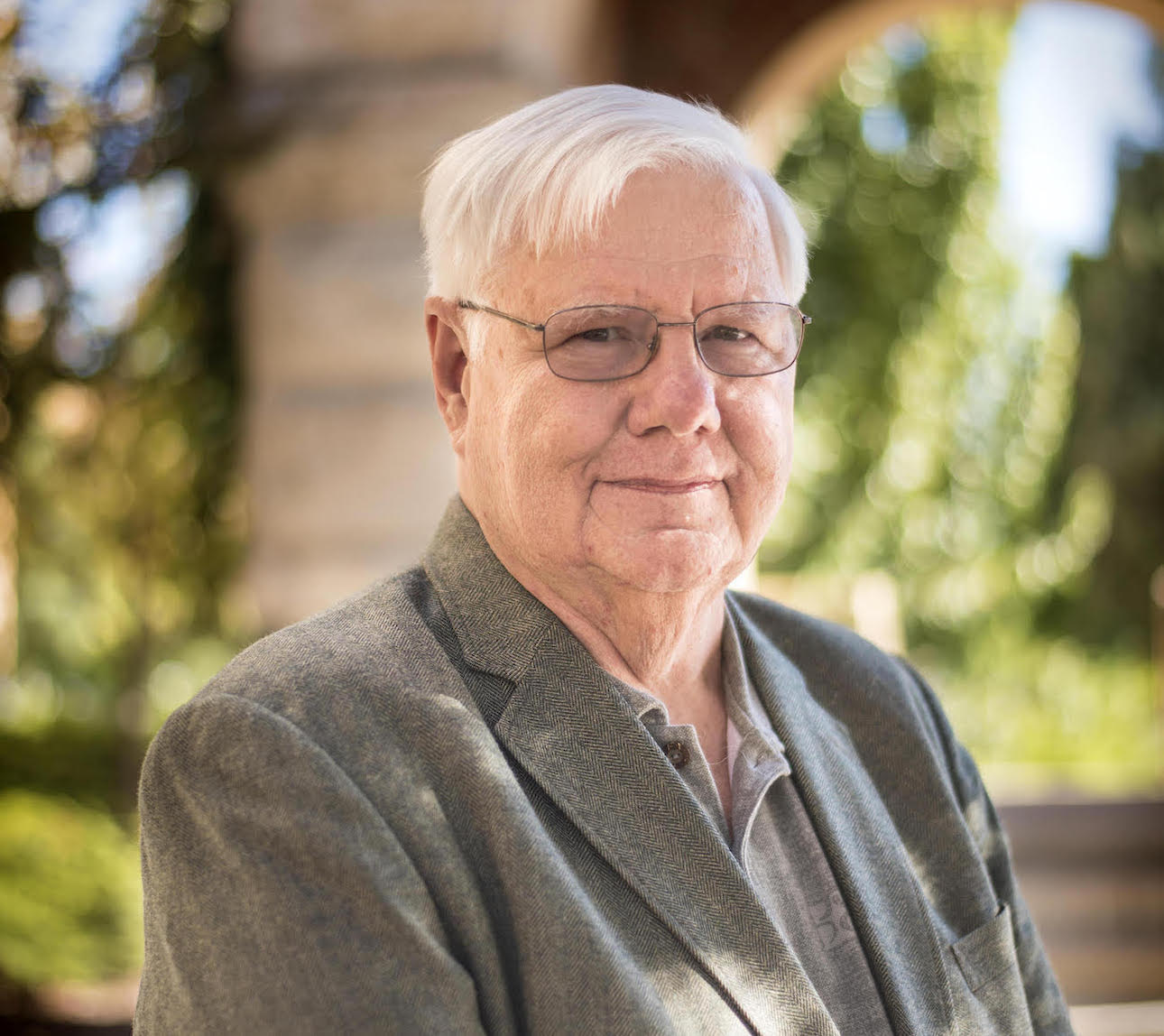 POCATELLO – Idaho State University's Corey Schou will join 33 previous honorees when he is inducted into the 2019 Cyber Security Hall of Fame by the Center for Education and Research Information Assurance and Security.
"It is a true honor and I am humbled to be mentioned in the same sentence as these true luminaries," Schou said.
The formal induction will be held at an event on April 25, at the annual Hall of Fame Dinner at the Hotel at Arundel Preserve in Hanover, Maryland.
Schou is The University Professor of Informatics, professor of computer science and professor of informatics. He directs the ISU Informatics Research Institute. Schou is a widely published author, and the director of the National Information Assurance Training and Education Center (NIATEC). He led the development of the college curricula which underpins the national Centers of Academic Excellence in Information Systems Security (Cybersecurity) program.
Mike Jacobs, former deputy director of the National Security Agency, said that without Schou's tireless work, creating the Centers of Academic Excellence in Information Assurance would have been more difficult. Professor Jill Slay, Optus Chair of Cyber Security at La Trobe University in Melbourne, Australia, commented that this is a well-deserved honor for Schou who has been a mentor and great example to many international researchers who have followed in his footsteps in their own countries. He is a servant-leader.
He is being recognized for his work in defining the field of cyber security and leading efforts to standardize the common body of knowledge used by organizations around the world. Schou is still sought internationally to speak and share with governments and universities. This is exemplified by his Fulbright fellowship in New Zealand and more that 36 invited international presentations.
This year's other four other Cyber Security Hall of Fame honorees included Brian Snow, former technical director of the National Security Agency; Sheila Brand, "the defining person behind the production of the Trusted Computer System Evaluation Criteria," a standard set of requirements for assessing and effecting cybersecurity controls in a computer system; Virgil Gligor, a professor at Carnegie Mellon University who has made fundamental contributions in applied cryptography, distributed systems, and cybersecurity; and General Ken Minihan, former Director of the NSA who served previously as the Director of the Defense Intelligence Agency. He held these roles during the Clinton administration as a Lieutenant General in the United States Air Force.
The late Howard Schmidt, who taught and served as a research professor at the ISU Informatics Research Institute, was also inducted in memoriam to the Cyber Security Hall of Fame this spring. Schmidt, who died in March 2017, was a good friend and colleague to both the NIATEC students and faculty. During his career, Schmidt was vice chair of the President's Critical Infrastructure Protection Board and the special adviser for cyberspace security for the Bush White House directly following 9/11. He later served in the Obama administration as the White House Cybersecurity Coordinator. He also served as the CISO and CSO of Microsoft, among other roles.
The Cyber Security Hall of Fame was created to honor and memorialize individuals who have had a particularly notable impact on cyber security as a field. There are five criteria when considering potential honorees: technology, policy, public awareness, education and business.
---
Categories: