Idaho State-Civic Symphony to perform season finale April 26 featuring music that celebrates Idaho
April 4, 2019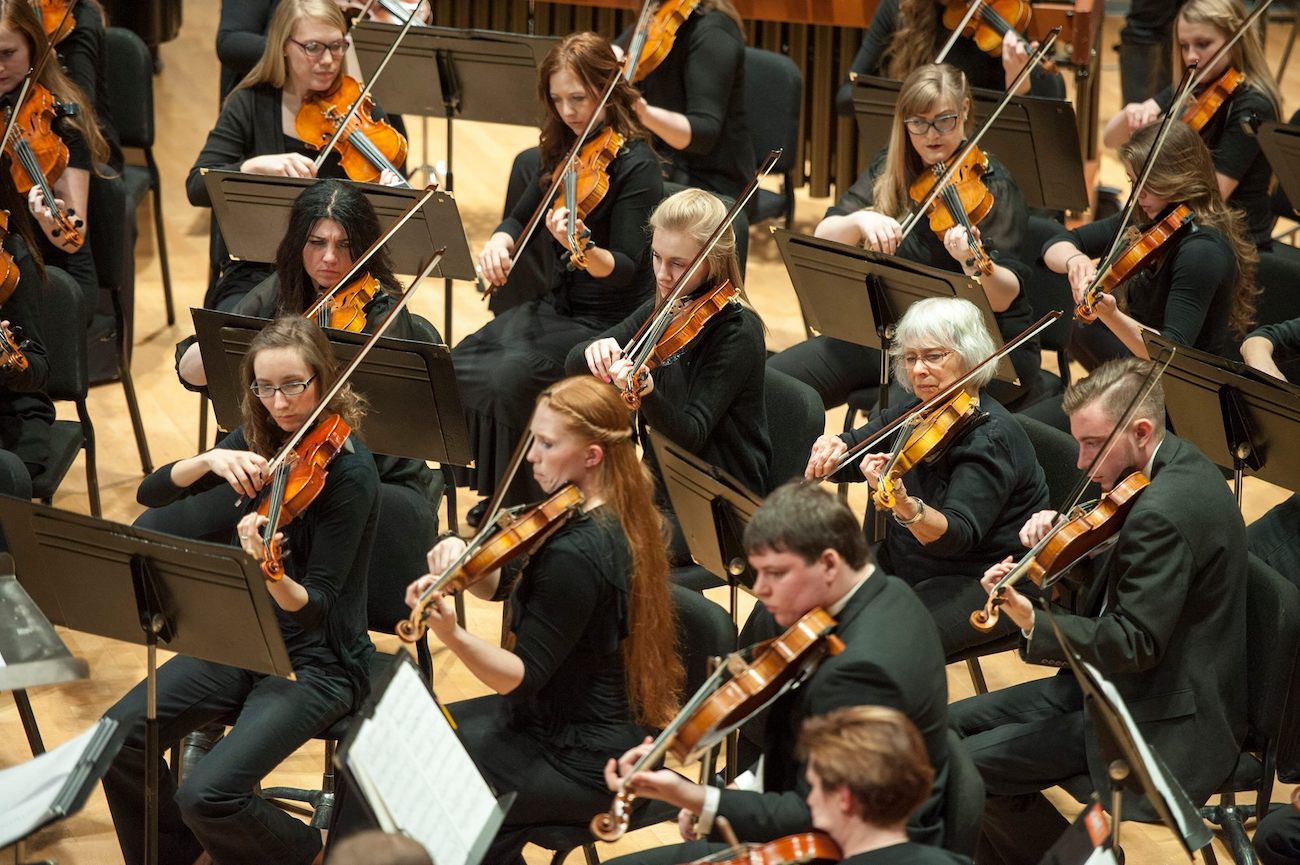 POCATELLO –The Idaho State-Civic Symphony will conclude its 2018-2019 season with a program celebrating the beauty of Idaho's natural landscapes at 7:30 p.m. April 26 in the Stephens Performing Arts Center Jensen Grand Concert Hall.
The orchestra will feature Antonin Dvořák's beloved "New World Symphony," based on the composer's first experiences with American music, and the spectacular and vast landscapes that can only be found in this part of the world. It is considered to be "a hymn and an anthem to how great America can be."
Also on the program is Armenian-American composer Alan Hovhannes's, "Mysterious Mountain," a three-movement composition that encapsulates the mystical and ethereal sensations experienced in response to the beauty of our natural surroundings
The concert also includes two pieces by Pocatello-based composers. The first is "A Silent City of Rocks" by Thom Hasenpglug, the symphony's principal timpani and chair of the ISU music department. The piece that pays homage to the City of Rocks National Reserve and Castle Rocks State Park. The concert will also feature the world premiere of "A Brass Fanfare" by Randy Earles, associate dean for the ISU College of Arts and Letters.
Featured in the lobby will be photographs of the City of Rocks National Reserve and Castle Rocks State Park.
For an additional $10 cover, the public can meet members of the orchestra and guest artists at a post-concert reception in the Stephens Center Marshal Rotunda, where they can sample light hors d'oeuvres and toast a beautiful night of music-making.
For more information, please contact the Symphony Offices at (208) 234-1587 or symphony@isu.edu.
Tickets are $13-$40 and are available online at www.thesymphony.us or by calling the ISU Box Office at (208) 282-3595.
---
Categories: