Five Idaho State University Faculty to receive 2019 Outstanding Service Awards
March 28, 2019


POCATELLO – Five Idaho State University faculty members have been chosen to receive 2019 Outstanding Service Awards.
They will be honored at a reception held on April 9 at Juniper Hills Country Club. One will be chosen for the 2019 Distinguished Service Award and will be recognized at Pocatello commencement on May 4.
The faculty members receiving these awards are Nicki Aubuchon-Endsley, assistant professor of psychology and director of ISU Psychology Clinic; Patrick Brooks, professor of music and director of bands; Karissa Miller, clinical assistant professor of communication sciences and disorders; J Theodore Peterson, clinical associate professor of occupational therapy and director of occupational therapy admissions; and Cindy Seiger, associate professor of physical therapy;
"I am always awed by the many public service activities that Idaho State University faculty perform. Public Service is the university's extension of new knowledge, and the application of research to solve community problems," said Laura Woodworth-Ney, executive vice president and provost for academic affairs. "The recipients of the 2019 Outstanding Service Awards represent the best in public service at ISU and it is an honor to help recognize them."
Biographies of honorees appear below.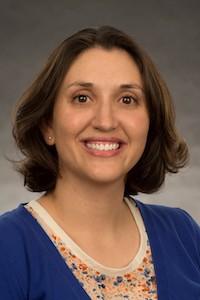 • Nicki Aubuchon-Endsley ­– Aubuchon-Endsley has been an assistant professor and the clinic director in the Department of Psychology since joining ISU in 2014. She served as an editorial board member and the editor-in-chief for the International Journal of Child Health and Nutrition, worked on numerous departmental and university-level committees, and provided community outreach and clinical services as a licensed psychologist.
Her role as the ISU Psychology Clinic director has allowed her to implement novel training policies and procedures to enhance student clinical and research training, while providing accessible clinical services to improve the health and wellbeing of the ISU and surrounding community.
Her doctorate specialization in behavioral medicine coupled with her extensive research training in perinatal psychology has allowed her to mentor and supervise a number of students across high school, undergraduate and graduate levels. Her extensive collaborations with interdisciplinary research and clinical training teams at ISU has further bolstered the breadth and impact of these unique service roles and activities.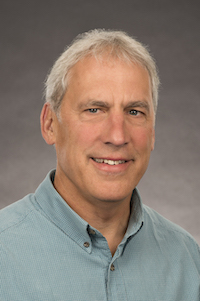 • J. Patrick Brooks – Brooks is in his 28th year as director of bands and professor of music at ISU. In this capacity he conducts the Symphonic Band, Wind Ensemble, Brass Ensemble and is involved in many other aspects of the ISU Band Program.
Brooks also teaches conducting, trombone and coaches various small ensembles. Active as a trombonist, for 18 years he performed as a member of the Sun Valley Summer Symphony. He has also performed with the Grand Teton Music Festival Orchestra, the Wichita Symphony Orchestra, the Portneuf Brass and was principal trombone in the Idaho State Civic Symphony Orchestra. Under Brooks' leadership, the ISU Band program has grown in size and quality.
Brooks is also known for his research into the wind ensemble music of Frank Zappa and Charles Mingus. In July 2018 he was invited to present his transcription of Mingus' "Adagio ma non troppo" to the International Society for the Promotion and Research of Wind Music in Wadgassem, Germany.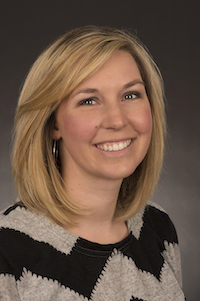 • Karissa Miller – Miller has worked at ISU as an employee for the past three years and as an adjunct for six years prior to that. She is a speech-language pathologist that graduated from Idaho State University in 2007.
She has had the pleasure of working with all populations and in all settings. While she enjoys all of it, she especially enjoys working with the adult populations with disorders including traumatic brain injury, dementia and aphasia. Miller has a passion to work and teach students and to share her passion for her field and life.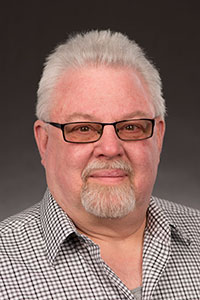 • Theodore Peterson – Peterson has served in many capacities in his nearly 40-year career as an occupational therapist, functioning as a practitioner, administrator and educator in diverse settings and geographic locations.
Born and raised in Minnesota, Peterson received his occupational therapy education at the University of North Dakota, graduating in 1980, and worked as a clinician and manager of rehabilitation services in hospitals and outpatient centers in several Midwestern states. In 2008, he made the leap to academia, joining the ISU department of physical and occupational therapy where he continues to teach students of both programs.
Peterson and his wife of 38 years, Barbara, have three grown children and three grandchildren living in the Chicago and Washington, D.C. areas.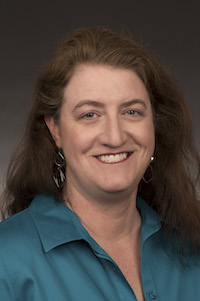 • Cindy Seiger ­­– Seiger joined the ISU faculty in 2006 and has increased the opportunities for physical therapy students to participate in community outreach service activities. In 2014, she became the Idaho State Advocate for the Academy of Geriatric Physical Therapy.
She is involved in multiple community outreach programs focused on assisting older adults to maintain a healthy lifestyle and remain independent. She is a class leader and master trainer for the Fit and Fall Proof program, a statewide, community-based fall-prevention exercise program. For the past 11 years, Seiger has conducted a year-round exercise class at the Pocatello Senior Center and her students have recorded more than 65 episodes of the program for Local Access Television. She initiated the nationally-recognized annual "Humpty Dumpty had a Great Fall: A Falls Prevention Conference."
She also involves her doctor of physical therapy students in service learning to promote engagement in local, national and international communities.

Idaho State University, a Carnegie-classified doctoral high research activity university and teaching institution founded in 1901, attracts students from around the world to its Idaho campuses. At the main campus in Pocatello, and at locations in Meridian, Idaho Falls and Twin Falls, ISU has nine Colleges, a Graduate School and a Division of Health Sciences that together offer more than 250 certificate and degree programs. More than 12,000 students attend ISU. Idaho State University is the state's designated lead institution in health professions.
---
Categories:
College of Arts and LettersCollege of Rehabilitation and Communication SciencesEventsUniversity News