Five Idaho State University faculty members honored with 2019 Outstanding Researcher Awards
March 28, 2019


POCATELLO – Five Idaho State University faculty members have received 2019 Outstanding Researcher Awards and will be honored at a reception on April 9 at Juniper Hills Country Club.
One Outstanding Researcher will receive the 2019 ISU Distinguished Researcher Award. The winner will be announced at ISU commencement on May 4.
The faculty members who will receive ISU Outstanding Researcher Awards are Elizabeth Brunner, assistant professor of communication, media and persuasion; David Delehanty, professor of biological sciences; Tera Letzring, associate professor of psychology and director of experimental training; Kathleen Lohse, professor of geosciences and associate professor of biological sciences; and Shannon Kobs Nawotniak, associate professor of geosciences and director of the University Honors Program.
"The nominees for Outstanding Researcher were truly phenomenal this year," said Scott Snyder, interim vice president for research. "They represent the breadth of faculty scholarship at ISU and all of the nominees should be proud."
He said the ISU Research Council had a difficult task in picking the five Outstanding Researchers.
"The five selected have an exemplary record of cutting-edge research in the field, the laboratory, the social sciences, and the humanities," Snyder said. "The efforts of our Outstanding Researchers contribute to the success of our students and the reputation of our university. It's just fun to be around such amazing scholars."
• Elizabeth Brunner – Brunner is author of the forthcoming book, "Environmental Activism, Social Media, and Protest in China: Becoming Activists over Wild Public Networks" and more than a dozen journal articles and book chapters, which have been published in prestigious journals such as Journal of Communication, Critical Studies in Media Communication, Argumentation and Advocacy, and International Journal of Communication.
Brunner is also the recipient of numerous fellowships, grants and awards, including the National Communication Association's Visiting Fellows Program fellowship for Fall 2019 in Beijing, China. She has been invited to give research presentations domestically and abroad, including at the Université Libre de Bruxelles in Belgium, the Columbia University Symposium in Beijing, Communication University of China, North Carolina State University and the University of Utah.
She also regularly presents her research at a variety of national and international conferences, including the National Communication Association, Association for Asian Studies, International Communication Association, Conference on Communication and the Environment, and the Chinese Internet Research Conference.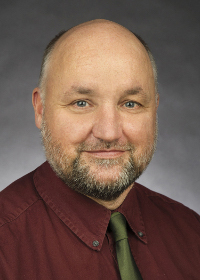 • David Delehanty – Delehanty's research program centers on the reproductive biology of birds and their conservation and restoration within historic ranges. He is carrying out a suite of studies on wild and captive birds that investigate the role of diet on the ability to produce offspring, effects of predation threat and uncertainty on parental incubation decisions, effects of cryptic sexual selection on reproductive physiology and behavior, and development of restoration strategies that account for physiological and behavioral traits of threatened species.
His current research projects include investigating the relationship between sage grouse nest success and land use within the sagebrush steppe, restoration of mountain quail to Idaho and functional dynamics of reproductive tract asymmetry in birds. He was heavily involved in two native bird restoration projects for the state of Nevada for mountain quail and Columbian sharp-tailed grouse in cooperation with federal and state agencies, non-governmental conservation groups and universities.
He earned his Ph.D. from the University of Nevada, his Master of Science degree from University of North Dakota and Bachelor of Science degree from University of Minnesota.
• Tera Letzring – Letzring's research focuses on the accuracy of judgments of personality, and in particular on the factors that make accuracy more or less likely.
She has found evidence that discussions of thoughts and behaviors result in more accurate judgments than does engaging in behaviors, that people are more likely to be accurate when they take the other's perspective, and that people who can more accurately judge some emotions can also more accurately judge some personality traits. She is currently working on a project supported by the National Science Foundation to test a model she helped to develop called the State and Trait Accuracy Model.
Letzring is an associate editor of the Journal of Research in Personality, on the grant review panel for the Society for Personality and Social Psychology, and is a co-editor of a handbook on the accuracy of personality trait judgment that will be published by Oxford University Press.
Letzring earned a bachelor degree from the University of Puget Sound and her Ph.D. from the University of California, Riverside.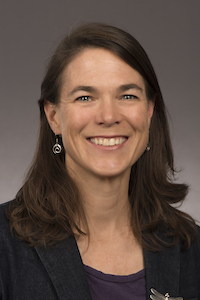 • Kathleen Lohse – Lohse is an ecosystem scientist who works at the interface of ecology, earth system science and hydrology, studying the processes shaping ecosystems and their responses to anthropogenic changes.
From this foundation, she tackles the challenges and complexities of sustainability and global change science. Her primary research interests include understanding the hydrologic and biogeochemical processes shaping watershed ecosystems, studying the ways in which land use and other human-caused changes are altering these processes in both terrestrial and aquatic ecosystems and across these traditional disciplinary boundaries, and integrating social processes and other human dimensions into watershed and ecosystem management.
She obtained her Ph.D. from the University of California Berkeley. Her training was in soil science with an emphasis in ecosystem ecology/soil biogeochemistry. Prior to her employment at ISU in 2010, she worked at University of Arizona for three and half years as an assistant professor. She currently directs the National Science Foundation funded Reynolds Creek Critical Zone Observatory and was co-lead for ISU science EPSCoR MILES RII from 2013 to 2016.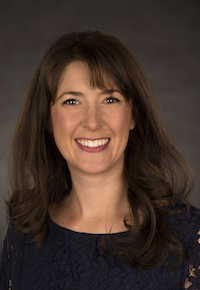 • Shannon Kobs Nawotniak – Nawotniak is a physical volcanologist. She earned her Bachelor of Science and Ph.D. degrees in geology from Michigan Technological University and the University at Buffalo, respectively, and has been at ISU since 2011.
She uses field work, laboratory models, analytical data and computational modeling to tackle interdisciplinary problems in volcanology and the relationship between processes and products. Nawotniak is the deputy principal investigator of the NASA BASALT (Biologic Analog Science Associated with Lava Terrains) research project, coordinating a multinational, interdisciplinary science team using natural water-rock interactions in terrestrial basalt lavas to inform the search for endolithic microbial life on Mars.
In addition, she has leadership positions on two other large NASA research projects, FINESSE (Field Investigations to Enable Solar system Science and Exploration) and SUBSEA (Systematic Underwater Biogeochemical Science and Exploration Analog), and is a co-investigator on a smaller NASA-funded project examining patterns of hydration in Martian regolith.
---
Categories:
College of Arts and LettersCollege of Science and EngineeringEventsUniversity News