Five Idaho State University Faculty Honored as 2019 Outstanding Master Teachers
March 28, 2019


POCATELLO – Five Idaho State University faculty members have been chosen to receive 2019 Outstanding Master Teacher Awards.
They will be honored at a reception April 9 at Juniper Hills Country Club. One will be selected for the ISU Distinguished Teacher Award and will be recognized at commencement on May 4.
The faculty members receiving these awards are Tyler Burch, assistant professor of marketing and management; Tera Cole, associate lecturer of English; Diana Livingston Friedley, professor of voice; Wendy Mickelsen, clinical assistant professor radiographic science; and Marco Schoen, professor of mechanical engineering.
"Teaching is the cornerstone of the institution," said Laura Woodworth-Ney, executive vice president and provost for academic affairs, "and we are very fortunate that these master teachers work in ISU classrooms, labs, and throughout the University community."
Biographies of honorees are listed below.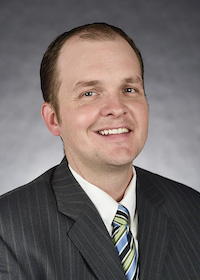 • Tyler Burch – Burch, who earned his Ph.D. from the University of Washington, is an assistant professor of management. He is absolutely passionate about teaching courses related to organizational behavior, loves the outdoors and is enamored with his wife Erin and their three children. His primary research interests include individual psychological withdrawal and embeddedness in organizations, management pedagogy, the work-family interface, and employee voice.
His research has been published in such outlets as the Journal of Organizational Behavior, Journal of Business Ethics, Human Resource Management Review, Management Teaching Review, Annual Review of Organizational Psychology and Organizational Behavior, and Journal of Leadership Studies.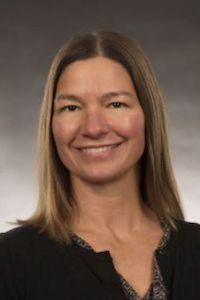 • Tera Joy Cole – Cole, a Los Angeles native, received her Bachelor of Arts degree in American literature from the University of California at Santa Cruz. She moved to Pocatello in spring 1999 and eventually pursued her Master of Arts degree in English from ISU.
She has taught in several capacities at ISU including as a graduate teaching assistant, adjunct and lecturer. In 2015, she was promoted to associate lecturer.
Cole has taught a range of classes for the Department of English and Philosophy including composition, literature, American cultural studies, business communication and technical writing. Most recently, she was asked by the University Honors program to teach Honors Humanities II.
She has been honored several times in the past for her dedication to teaching, including receiving a 2016 nomination for the Distinguished Teacher Award, and during the years of 2011-2017 her students consistently won awards for outstanding writing in composition.
In addition to teaching, Cole writes creatively and has had several of her short stories published in literary journals.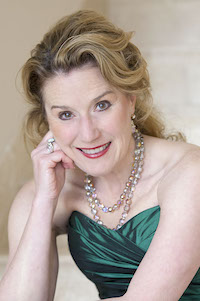 • Diana Livingston Friedley – Livingston Friedley has appeared as a guest soloist with numerous organizations throughout the United States, Italy, Germany and Taiwan. In addition to recital and concert work, she has also performed many operatic roles. Current projects at Idaho State University include recording "The Vocal Chamber Music of Howard Boatwright" to be released on the Centaur Record label.
Her directorial projects for The College of Arts and Letters Summer Musicals since 2014 include "The King and I," "Anything Goes," "Oliver!," "Fiddler on the Roof" and "Hello, Dolly!" She said she is thrilled to announce this year's summer musical, "Bye-bye Birdie!"
She completed a Doctor of Musical Arts at Rutgers University's Mason Gross School of the Arts under Judith Nicosia, a Master of Music at Indiana University under Lynn Luciano and Bachelor of Music at Westminster Choir College under Suzanne Pratt. She is honored to be considered for this year's Distinguished Teacher award.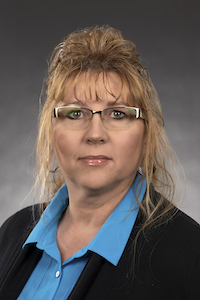 • Wendy Mickelsen – Mickelsen has been teaching in the radiographic science program since 2002. She mentors and advises students at both the Pocatello and University Place campus in Idaho Falls. She delivers her courses with a passion and zest which takes students "beyond the books" to increase their level of learning, clinical competence and effective health care delivery.
In radiographic pathology, her students actively perform a mock biopsy, and as part of her pediatric radiography class, the students travel to Primary Children's Medical Center in Salt Lake City to experience the gold standard in pediatric medical imaging practices.
In addition, Mickelsen is instrumental in aiding graduates in pursuing advanced imaging modality opportunities in computed tomography, magnetic resonance imaging, angiography, mammography, bone densitometry and the newly approved diagnostic medical sonography program. She has served as the president-elect, president and chair of the Board for the Idaho Society of Radiologic Technologists and is a former Idaho delegate to the American Society of Radiologic Technologists.
• Marco Schoen – Schoen, who has been at ISU for 18 years, teaches undergraduate and graduate courses in both the mechanical engineering and the measurement and control engineering programs. Schoen graduated from the Swiss College of Engineering with a bachelor's degree in mechanical engineering. While working as an engineer at Habasit Inc. in Switzerland, he was invited to participate with an employee training program. Working with and instructing new employees kindled his interest in furthering his education, which led him to the United States, where he obtained a Master of Engineering degree in mechanical engineering and a doctorate in engineering mechanics.
Schoen's undergraduate classes at the senior level are tuned to prepare the students to enter industry successfully, focusing on a balanced mix of theoretical knowledge of the subject and skills, and techniques for a practical-industrial setting. All of his classes – including at the graduate level – contain hands-on projects that allow the students to bring their ingenuity and creativity to the classroom experience. Schoen maintains an undergraduate research experience program.
Idaho State University, a Carnegie-classified doctoral high research activity university and teaching institution founded in 1901, attracts students from around the world to its Idaho campuses. At the main campus in Pocatello, and at locations in Meridian, Idaho Falls and Twin Falls, ISU has nine Colleges, a Graduate School and a Division of Health Sciences that together offer more than 250 certificate and degree programs. More than 12,000 students attend ISU. Idaho State University is the state's designated lead institution in health professions.
---
Categories:
College of Arts and LettersCollege of BusinessCollege of Rehabilitation and Communication SciencesCollege of Science and EngineeringUniversity News