2019 Undergraduate Research Symposium winners announced
April 4, 2019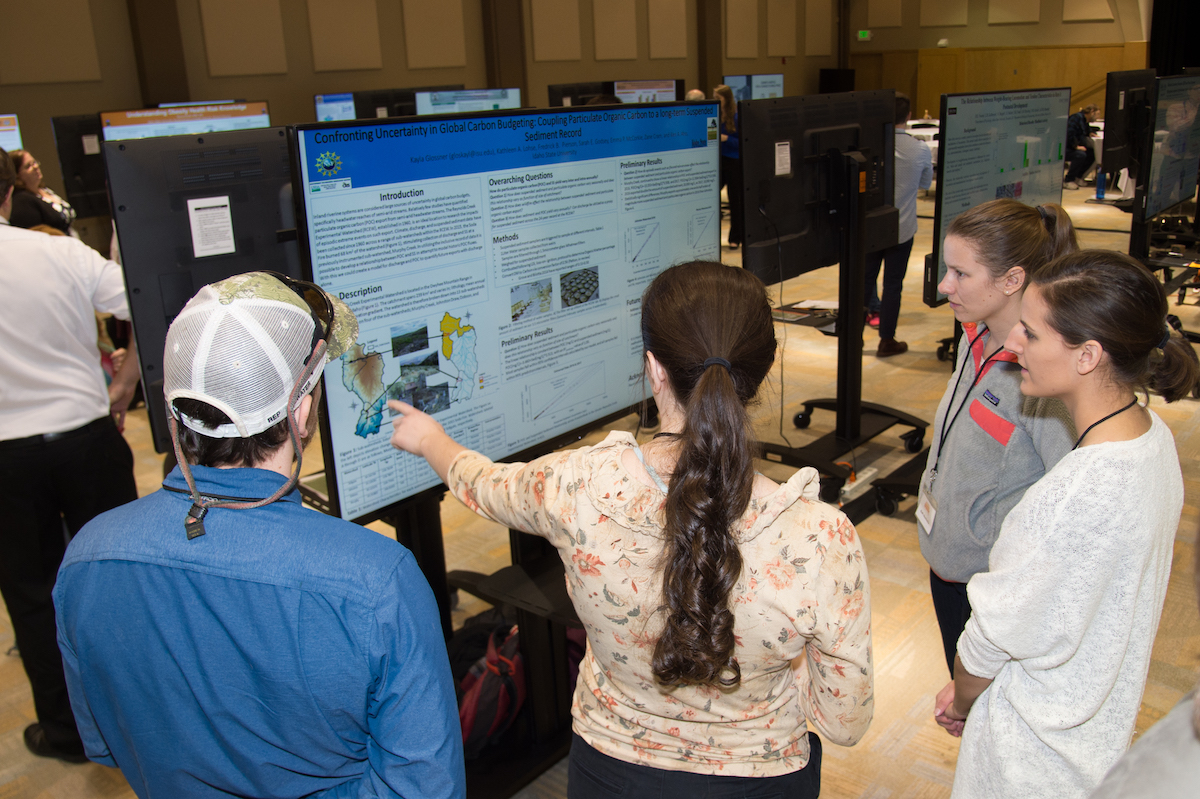 The Idaho State University Office of Research has announced the winners of the 2019 Undergraduate Research Symposium, which featured more than 40 participants delivering 31 poster presentations delivering information on everything from social justice to global warming.
There was a tie for first place, between Eighdi Aung, mechanical engineering, and A. Andrew Dimmick, psychology. The title of Aung's research project was "Comparisons of Statistical Methods for Stall-Precursor Identification in Near-Stall Axial Compressor Systems." Dimmick's research project was "Examining Decision-Making for Delayed and Uncertain Outcomes in College Students."
Psychology student Madisen Hillebrant-Openshaw was awarded second place, for her study "Socialization and Its Relation to Physical Activity in Older Adults."
The Undergraduate Research Symposium Showcasing Scholarly and Creative Works was held March 29 in the Pond Student Union.
Students from a wide array of academic programs presented their findings on everything from "A Predictive Analysis of Religiosity and Recall Aging in Southeastern Idaho" to "Using Crowdsourced Observations to Document Road Mortality in Idaho's Amphibians and Reptiles."
---
Categories: