Writer to give reading at ISU about fly fishing and public lands
October 30, 2019

POCATELLO – Brigham Young University-Idaho faculty member Quinn Grover will read from his book "Wilderness of Hope: Fly Fishing and Public Lands in the American West" at Idaho State University's Department of English and Philosophy on Nov. 7.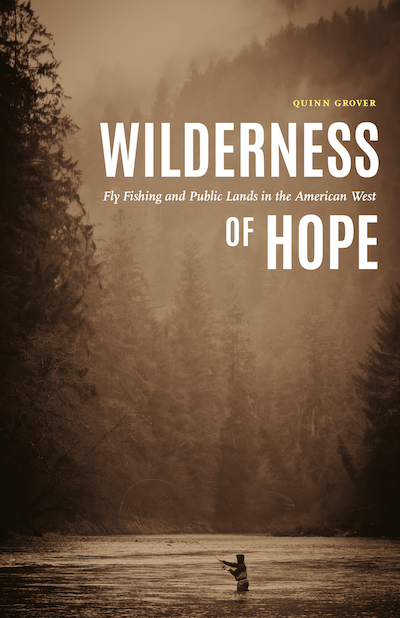 The reading will begin at 2:30 p.m. in the department's Reading Room, Kegel Liberal Arts Building, Room 244.
The reading and book celebration are open to the public. Books will be available for purchase and signing.
Grover's book focuses on the whys and how's of fly fishing in the American West. A dedicated fly fisherman himself, Grover considers the way that availability of public waterways in the Intermountain West allows anglers to directly interact with nature. His book "recounts his fly-fishing experiences with a strong evocation of place," according to publisher University of Nebraska Press.
Grover completed his Ph.D. in English and the teaching of English at Idaho State University this semester. His book, published by the press's Bison Books imprint, is an entirely separate project from his dissertation, "Constructing Dry Wests," which concerns the ways aridity, water and water rights are figured in 20th-century Western American literature. Grover has taught writing and literature at BYU-I for five years.
---
Categories: