Pinyon Jay Press open house Set Nov. 7
October 22, 2019
POCATELLO – Learn about Idaho State University's Pinyon Jay Press at an open house on Thursday, Nov. 7, 3 to 5 p.m. in the ISU Kegel Liberal Arts Building Room 139.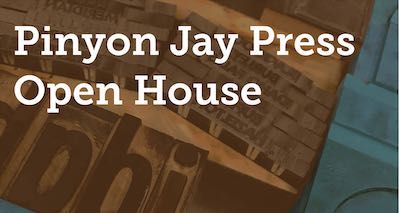 A collaborative venture between three departments on campus – art; communication, media, and persuasion; and English and philosophy – the Pinyon Jay Press provides a center for fine and experimental letterpress printing, the history of typography and visual culture in general. The Pinyon Jay Press publishes work by students, faculty and community members, offering opportunities to learn about the many aspects of printing.
At this event, the Pinyon Jay Press Advisory Board members Paula Jull, Roger Schmidt, Naomi Velasquez and Curt Whitaker will hold a tour of the letterpress studio. Visitors will be able to view faculty and student work and try their hand at printing on one of the historic presses.