New ISU undergrad program targets science, non-science majors to do real research
September 3, 2019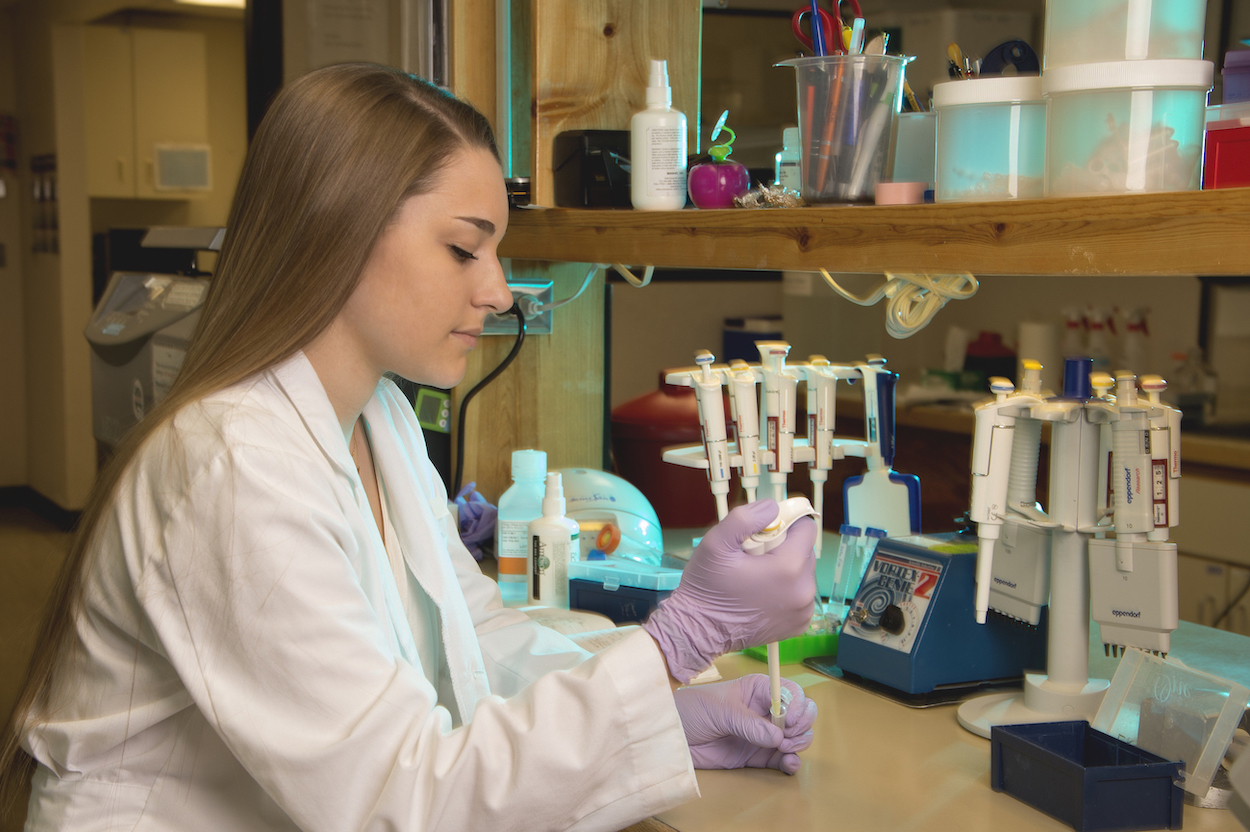 POCATELLO – Idaho State University biological science faculty are starting to recruit for a research program next fall aimed at underclassmen that offers science and non-science majors the opportunity to do real research ­– and perhaps even discover new viruses.
Students will go get dirty in the field and then come back and use state-of-the-art laboratory equipment and analyses to refine their learning.
"It is an authentic research experience targeted towards freshmen and sophomores where they go out and isolate and identify viruses in their local environment," said Rhesa Ledbetter, ISU biological sciences visiting assistant professor, who is director of the program. "Students will gain valuable experience in conducting field work, transmission electron microscopy, genome sequencing, and bioinformatic analysis. One of the best parts is that no one knows what they are going to find. It is an awesome opportunity to contribute to science and possibly discover something new."
The name of the program is SEA-PHAGES, an abbreviation of Science Education Alliance-Phage Hunters Advancing Genomics and Evolutionary Science. It is offered through the Howard Hughes Medical Institute. ISU is among a group of up to 20 other schools accepted to offer the program beginning in Fall 2020. Other ISU biological faculty members involved with the project are Tim Magnuson and Jack Shurley.
"It is a two-semester, discovery-based undergraduate research course that begins with simple digging in the soil to find new viruses, but progresses through a variety of microbiology techniques and eventually to complex genome annotation and bioinformatic analyses," according to the SEA-PHAGES website.
Ledbetter emphasized that the program is open to both science and non-science majors. SEA-PHAGES can be valuable for students to discover if they have a passion for scientific research, or if they don't.
The program's goal is to increase undergraduate interest and retention in the biological sciences through participation in authentic, valuable, yet accessible research. Through this, students have the potential to develop a sense of project ownership and "have a ready-made personal research project at a fraction of the cost of traditional apprentice-based research programs."
SEA-PHAGES is jointly administered by Graham Hatfull's group at the University of Pittsburgh and the Howard Hughes Medical Institute's Science Education division.
People who are interested in enrolling in the program at ISU, or who know people who are, can contact Ledbetter at 208-282-1217 or ledbrhes@isu.edu.
More information on the program is also available online at "https://seaphages.org/.

Idaho State University, a Carnegie-classified doctoral high research activity university and teaching institution founded in 1901, attracts students from around the world to its Idaho campuses. At the main campus in Pocatello, and at locations in Meridian, Idaho Falls and Twin Falls, ISU has nine Colleges, a Graduate School and a Division of Health Sciences that together offer more than 250 certificate and degree programs. More than 12,000 students attend ISU. Idaho State University is the state's designated lead institution in health professions.



---
Categories: