ISU School of Performing Arts announces Metropolitan Opera audition winners
November 15, 2019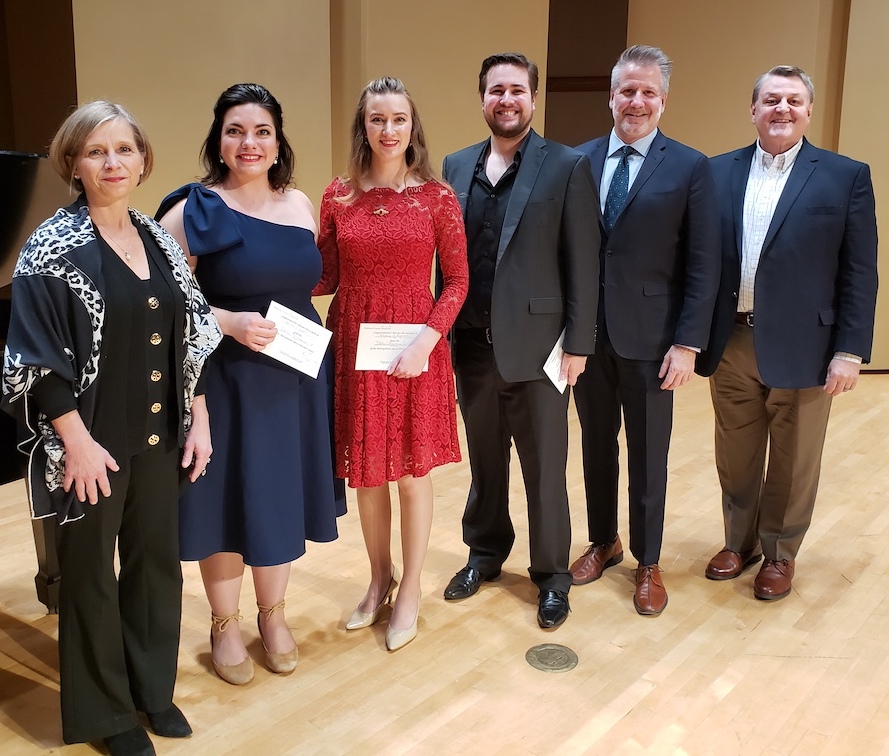 POCATELLO – Idaho State University is pleased to announce the winners of the 2019 Metropolitan Opera National Council Montana/Idaho District Auditions (Met Opera Auditions).
The Metropolitan Opera National Council Auditions program is designed to discover promising young opera singers and assist in the development of their careers. The auditions are held annually in 12 regions of the United States and Canada. There are 41 districts within these regions of which ISU sponsors the Idaho/Montana District.
The Advancement Awards of $1,000 went to Cara Gabrielson of Portland, Oregon, Jordan Bowman of Pocatello and Alec Carlson of Red Oak, Iowa. The Encouragement Awards of $300 went to Steven Ricks, Kaylyn Baldwin and Hannah Jackson. The Audience Choice Award of $200, generously sponsored by Rayna Valentine, was granted to Micah Kenney of Pocatello.
The judges for the district auditions were Stanford Olsen, professor of voice at University of Michigan, Sandra Horst, Director of Musical Studies for the Opera Division at University of Toronto, and David Bennett, General Director of San Diego Opera.
Auditions this year were held Nov. 9 in the L.E. and Thelma E. Stephens Performing Arts Center's Joseph C. and Cheryl H. Jensen Grand Concert Hall. There were 15 participants this year. The ISU Department of Music also held a masterclass with Olsen for undergraduate voice majors following the event.