ISU Department of English and Philosophy to present lecture on fantasy and fear
October 9, 2019

POCATELLO – "Timor Mortis Conturbat Me: Fantasy and Fear," a lecture by English Professor Brian Attebery, will be hosted by the Idaho State University Department of English and Philosophy on Friday, Oct. 18 at 3:30 p.m. in Kegel Liberal Arts Building Room 256 on the ISU campus.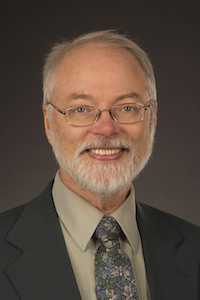 The news these days can overwhelm us with stories of fear and resentment, Attebery said. One seemingly unlikely place to look for a more positive counter-narrative is in the genre of fantasy. Fantasy frequently invokes fear — fear of the unknown, fear of death, fear of the other. Yet fantasy — unlike horror fiction — offers ways of incorporating and managing fear so that it doesn't become, as it has too often become in the political world, an excuse for inaction or violence. Fantasy tends toward what J.R.R. Tolkien called eucatastrophe, the "sudden and miraculous grace" that takes us from despair to joy, Attebery said.
Attebery's talk will explore some of the ways fantasy teaches people to handle great fear, with examples ranging from the folktale about "The Boy Who Went Forth to Learn Fear" to Ursula K. Le Guin's Earthsea stories. If people can remember the lessons from what Diana Wynne Jones called the "mythosphere," they might not be so vulnerable to fear-mongering as a strategy for control in the outside world, Attebery said.
Attebery teaches fantasy and science fiction. During spring 2019 he was Leverhulme Visiting Professor of Fantasy for the Fantasy Program in the School of Critical Studies, University of Glasgow. "Timor Mortis" is based on one of the Leverhulme lectures delivered as part of his visiting professorship.
The lecture is open to the public with free admission. More information is available from the Department of English and Philosophy, (208) 282-2478.
---
Categories: