Idaho State-Civic Symphony to present Joy to the World: The Stories of Christmas on Dec. 6-7
November 19, 2019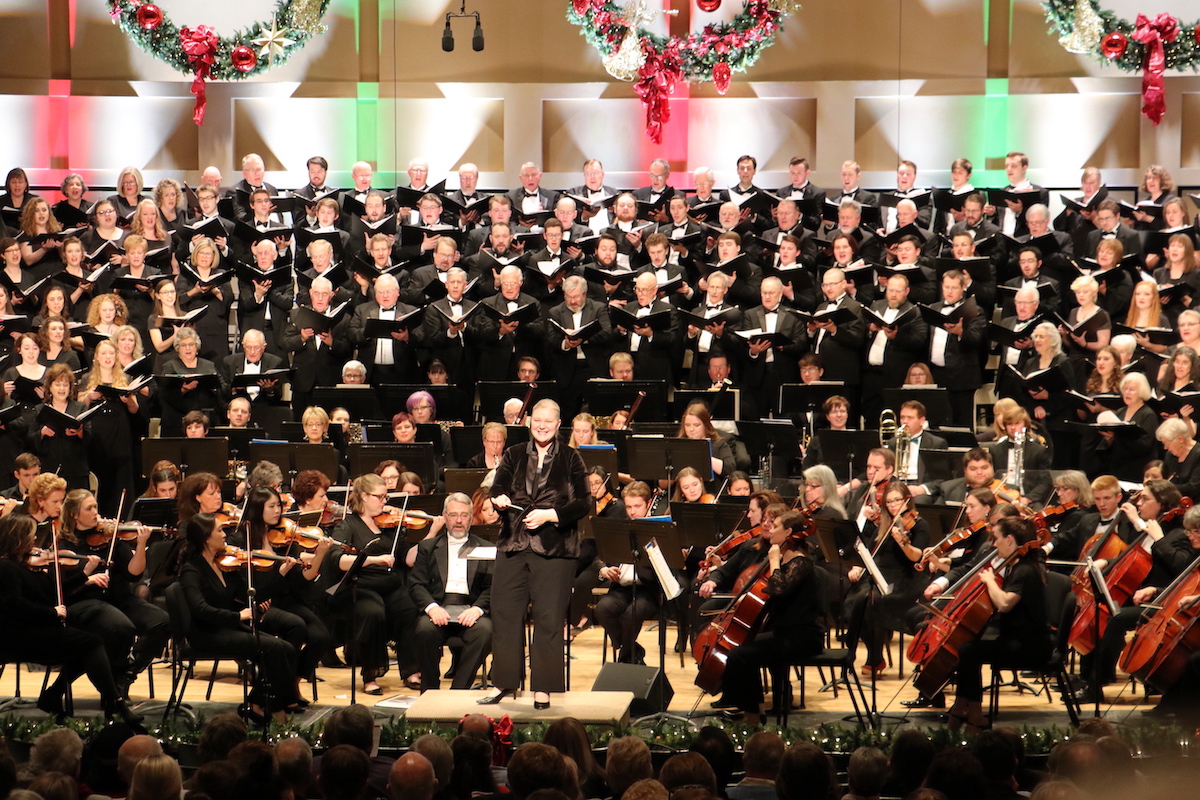 Concert also features the Camerata Singers, ISU Choirs
POCATELLO – Usher in the spirit of the holiday season with the Idaho State-Civic Symphony, the Camerata Singers, and the Idaho State University Choirs at Joy to the World: The Stories of Christmas on Dec. 6 and 7 at 7:30 p.m. in the Jensen Grand Concert Hall of the Stephens Performing Arts Center.
Tickets are $14-$45 and are available online at thesymphony.us/ or by calling the Stephens Center Box Office at 208-282-3595.
The program includes holiday classics, festive carols, sing-alongs, and musical settings of secular and sacred texts that tell the stories that have brought people together for generations.
The first half of the concert will include an abridged version of O. Henry's "Gift of the Magi" told over composer Alexander Borodin's stunning "Nocturne," and narrated by Brenda Stanley, former television news anchor and investigative reporter for KPVI and author of the popular lifestyle and cooking blog, "Tales of the Dinner Belle."
Also featured, will be cotemporary composer John Rutter's "Gloria," performed by the Idaho State-Civic Symphony, Camerata Singers and Idaho State University Choirs. Scored for choir, brass, percussion and organ, this "exalted, devotional, and jubilant" choral work has been part of Christmas concerts all over the world, and will be a "joy for the senses."
Audiences can also expect traditional sing a longs to holiday favorites like "Sleigh Ride," "Silent Night," and "O Come All Ye Faithful" and a version of "'Twas the Night Before Christmas" with orchestra and narration by Stanley.
With 150 singers and 80 instrumentalists, more than 200 musicians will take the stage. The concert is under the direction of Idaho State-Civic Symphony Artistic Director and Conductor Julie Sorensen, and Scott Anderson, ISU director of choral activities.
The Stephens Performing Arts Center will be decorated with holiday lights and traditional garland and décor, setting the tone for a magical holiday season.
For more information, please visit www.thesymphony.us/.
---
Categories: