Bengal nation well represented at annual Portneuf River Cleanup
August 19, 2019
Andrew Taylor, Assistant Director of Marketing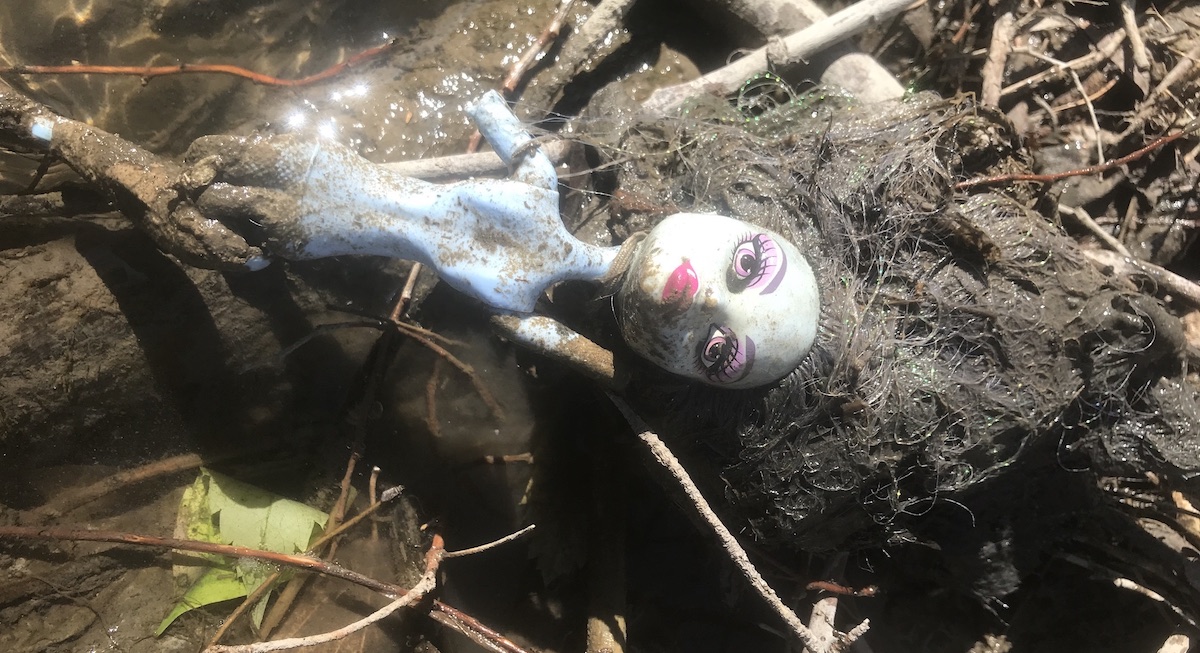 POCATELLO – People throw a lot of strange stuff in the Portneuf River – stolen bikes, carpets, a bowling ball, an umbrella, yard waste, cell phones, weird dolls, metal grates, trash of all kinds and hundreds, if not thousands, of plastic bags – and a lot, lot more.
But, thankfully, that amount is getting less and there are volunteers who help clean it up, including a strong showing by the Idaho State University Bengal nation at this year's Portneuf River cleanup held Saturday, Aug. 17 in Pocatello.
The ISU Department of Biological Science's Stream Ecology Center, along with ISU faculty, had its team there again, as it has been annually for years. New this year, volunteers from ISU New Student Orientation also helped out in the cause.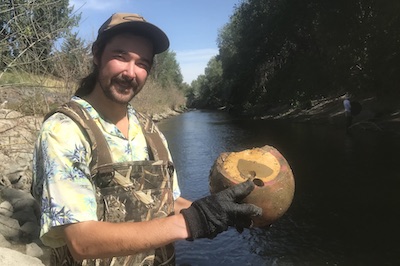 "ISU's contribution to the cleanup is awesome," said Hannah Sanger, Science and Environment Division administrator with the City of Pocatello. "ISU New Student Orientation showed up in mass and the ISU stream ecology students and faculty were here again. We couldn't have done it without ISU."
The annual clean-up effort is paying dividends.
"It is wildly successful," Sanger said. "About a dozen years ago we'd use a 30-yard dumpster here (for collecting the clean-up trash) and we just have a three-yard one now, and that is awesome. It is making a huge difference."
The annual cleanup is sponsored by City of Pocatello, ISU's Stream Ecology Center, Portneuf Watershed Partnership and Portneuf Valley Partners.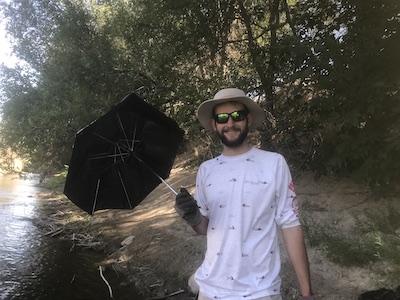 "Every year the graduate and undergraduate students in the Stream Ecology Center in the biology department as well as others around the university contribute to the cleanup of the Portneuf River," said Colden Baxter, ISU professor and director of the Stream Ecology Center, who was joined by Ben Crosby, ISU geosciences professor and chair.
His team of nine were wading in the Portneuf and cleaning its banks just downstream from the end of the cement channel near Raymond Park.
"This is our assigned section, we've kind of adopted it," Baxter said. "We've found some interesting things through the years, usually furniture and so on, some interesting plastic or rubber toys, tricycles, a TV, shopping carts and various appliances. The real bane here are the plastic bags. There are tons and tons of plastic bags and there is a lot that needs to be picked up."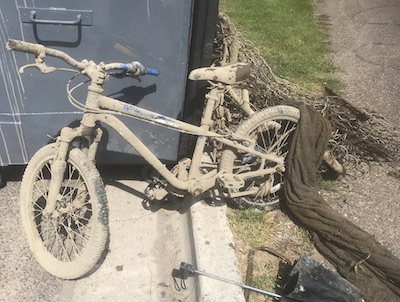 This year, one of Baxter's doctoral students, Jeremy Brooks, from Billings Montana, found an umbrella amongst the refuse in the river.
"This is the first time I've done it before but it is really great," said Brooks, "I'm getting to see some new parts of the river and pick up some of the garbage from the place we live in. It's really cool that our group has been a part of it so long that the city has taken it up."
Brooke Barber, director of the ISU Office of Student Involvement and Orientation, brought a group of 15 new ISU students to the cleanup.
"We are thrilled to introduce them to their new city of Pocatello and have them join us today in beautifying the city they are living in now," Barber said.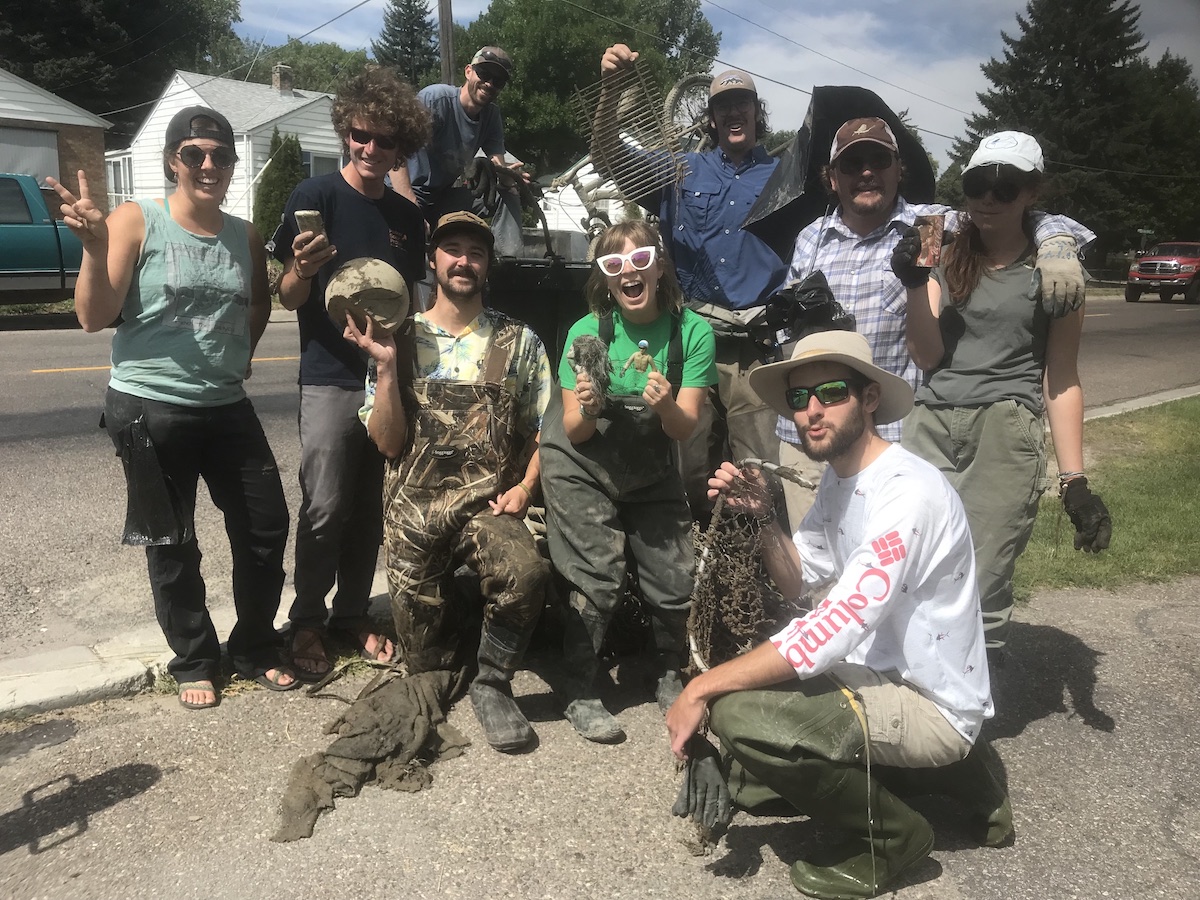 The team from the ISU Stream Ecology Center with their prizes.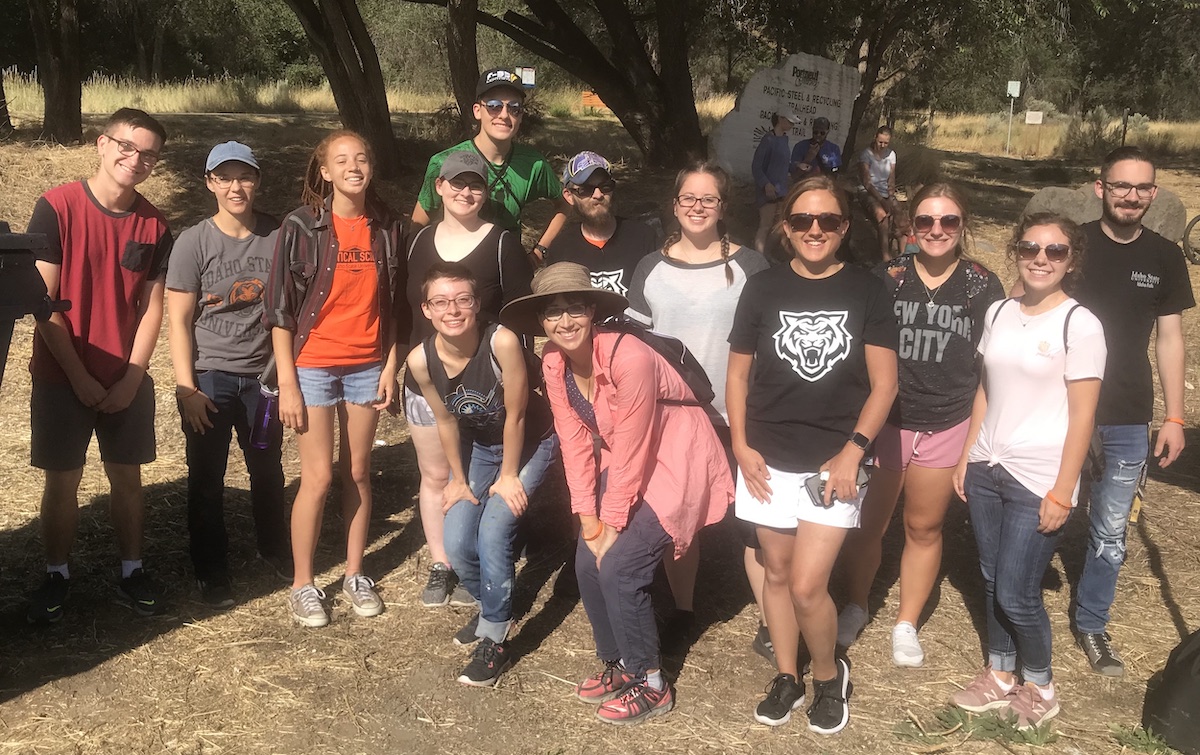 The ISU New Student Orientation team that participated in the Portneuf River cleanup.
---
Categories:
College of Science and EngineeringResearchStudent LifeUniversity News