The Monarch Trio with guest artist Andrew Todd to perform at Stephens Performing Arts Center Oct. 19
October 11, 2019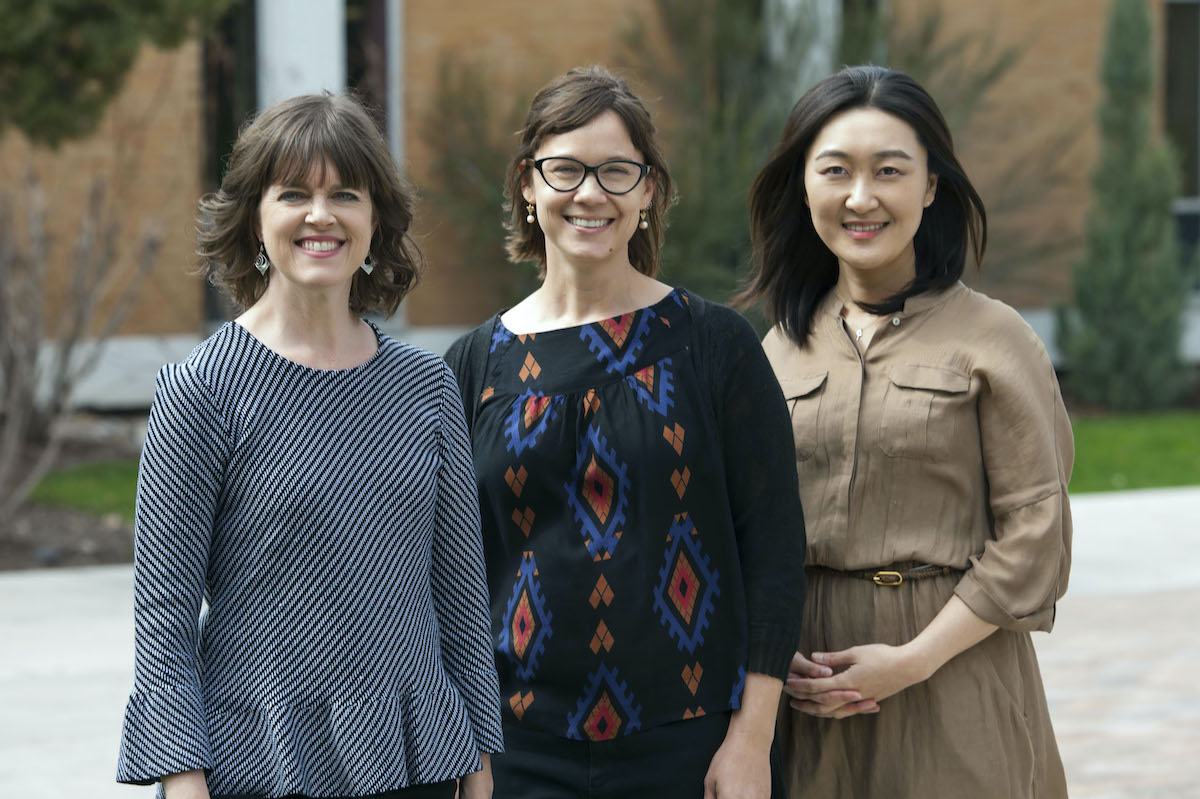 POCATELLO – Idaho State University's School of Performing Arts presents the Monarch Trio and Guest Pianist: Andrew Todd on Oct. 19 at 7:30 p.m. in the Jensen Grand Concert Hall in the L.E. and Thelma E. Stephens Performing Arts Center.
The Monarch Trio performers include Kori Bond, piano; Eleanor Christman Cox, cello; and Hyeri Choi, violin.
Choi and Cox will join pianist Andrew Todd to perform Dvorak's "Dumky Trio" (1891). Todd is a prominent soloist and chamber musician, performing regularly at such distinguished venues as the Grand Teton Music Festival, for which he is the Executive Director. He has studied at Northwestern University, the Mannes College of Music, and the University of Colorado. Todd made his orchestral debut at age 17, performing the Schumann Piano Concerto with the Columbus Symphony. As a winner of the Artists International Piano Competition, he made his New York Debut at Carnegie Hall's Weill Recital Hall.
The "Dumky Trio" includes elements of Czech folk music and other Eastern European music set throughout six contrasting movements.
"It is one of the most successful of Dvorak's chamber works and a beloved mainstay of the piano trio repertoire. Marked by abrupt changes from exuberant to melancholy, it's sure to keep you on your toes," Cox, instructor of music at ISU, said.
The Monarch Trio will perform the Ravel Piano Trio. Completed at the start of WWI, the piece features contrasting styles and sources of inspiration. Like many 19th-century trio masterpieces, it is comprised of four movements in classical forms, in keeping with Ravel's Neo-Classical Style. It's easy to hear Impressionist elements, but there are also Romantic and Modern elements, and the slow movement is based on a Baroque variation form. The first movement features a folk meter from the composer's birthplace in the Basque Region of France. "The piece is the most challenging of the piano trio repertoire, and the most popular of the 20th-century," said Bond, professor of piano at ISU.
Ticket prices are $10 for general admission, $7 for ISU faculty and staff, $5 for pre-college students and ISU Students are free with a valid Bengal ID. Tickets may be purchased at the ISU box office or at the Student Union Building.
---
Categories: