Two ISU researchers interviewed for Idaho Public TV's 'Taking the Reins' on Idaho Experience about Kittie Wilkins, 'Horse Queen of Idaho'
May 15, 2018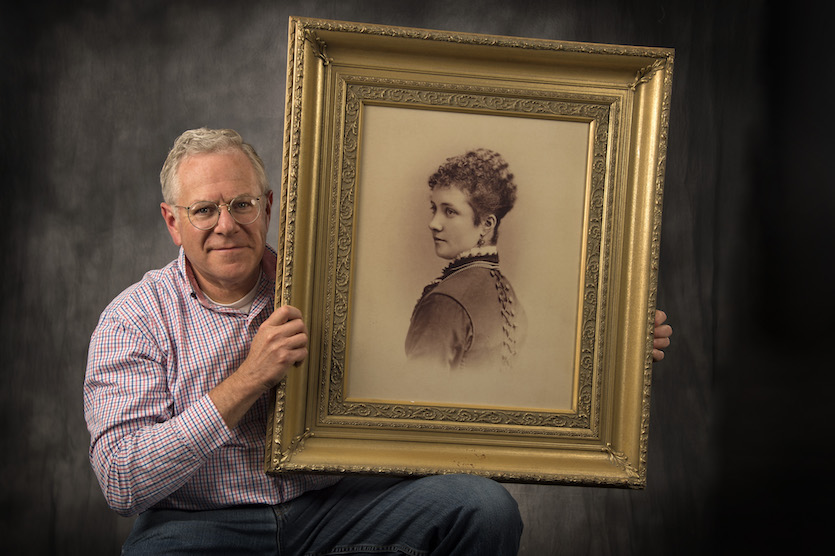 POCATELLO – Two Idaho State University researchers, Phil Homan and Laura Woodworth-Ney, were interviewed for the Idaho Public Television program "Taking the Reins" that will air on Idaho Experience at 8:30 p.m. May 24.
About half of the 30-minute program will tell the story of Kittie Wilkins, known as the "Horse Queen of Idaho," who raised and sold horses in southern Idaho in the late 1800s and early 1900s. Woodworth-Ney, ISU executive vice president, has researched the political and social roles of women in Western settlement communities and Philip Homan, ISU associate professor and instruction librarian, has completed research on Wilkins.
"It is just fabulous," Homan said. "This is really a dream come true for a scholar, getting academic and popular recognition about research that is appealing to a wide array of audiences. Wilkins is not only of regional, statewide and of national historical importance but also has international significance."
His extensive research has included researching a book-length scholarly biography about her and publishing numerous popular and scholarly articles on Wilkins, including papers with titles such as "'Everything Growing into Money': Kittie Wilkins, the Horse Queen of Idaho, and Range Horse Ranching in the Nineteenth-Century American West" and "Miss Wilkin's Big Sale: Kittie Wilkins, the Horse Queen of Idaho, and Western American Horses for the Second Anglo-Boer War in South Africa, 1899-1902." He has also presented information about her at scholarly conferences and at informal venues throughout the region, Idaho and United States, even internationally.
"I have been working on this for at least 10 years and it has been challenging to do because of the scarcity of archival resources about Wilkins and those resources are spread across the country and even in South Africa," Homan said. "She sold about 7 percent of all the horses from the United States to South Africa 1899 to 1902 during the Boer War."
The first Idaho Experience program of the season, titled "Titans," that aired in March featured prominent Idaho male entrepreneurs such as Harry Magnuson, Joe Albertson and JR Simplot. Homan said it is fitting that the second program in the series features strong, successful women entrepreneurs like Wilkins and her contemporary, May Arkwright Hutton, of the Wallace area who became one of the richest women in Idaho who supported suffrage activities.
Homan is a fifth-generation Idahoan and his family had connections to Wilkins. His great-grandparents knew Wilkins personally and Homan first learned about her through family stories. As a child he remembers seeing a portrait of her hanging in a museum in Silver City. These experiences inspired Homan to pursue research about her.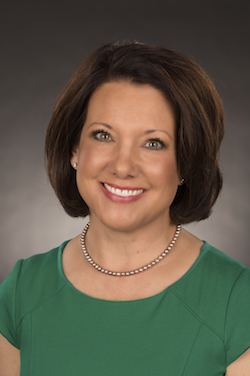 Woodworth-Ney said she was interviewed by Idaho Public Television for an upcoming episode about "Women in the West," and was interviewed for the Kittie Wilkins episode to provide context.
"This series, Idaho Experience, offers important critical re-analysis of topics that have previously been neglected or distorted by myth," said Woodworth-Ney, a fourth-generation Idahoan.
Wilkins, whose formal name is Katherine Caroline Wilkins, was born in the Oregon Territory in 1857, "the daughter of fortune-seeking pioneers," according to Idaho Public Television promotional materials, which also states, "On one of the Wilkins' departures, neighbors gave the toddler two 20-dollar gold coins. Years later, Katherine would regale to reporters how she parlayed that 40 dollars into her fortune. She would become one of the most successful horse sellers in the United States, the undisputed boss of Idaho's famed Diamond Ranch. The world would come to know her as the Horse Queen of Idaho. Friends and family simply called her Kittie."
For more information about the upcoming television program, visit, https://idahoptvblog.wordpress.com/2018/04/23/taking-the-reins-features-two-women-who-tamed-idaho/.
---
Categories: