ISU student Mary Lupumba awarded Refugee Scholarship for 2018-2019 academic year
June 14, 2018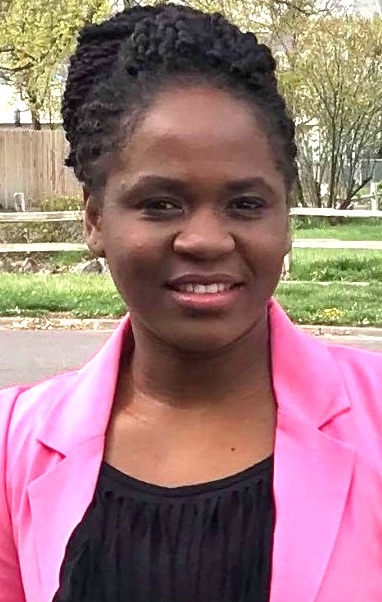 POCATELLO – Idaho State University student Mary Lupumba was awarded the 2018-2019 Refugee Scholarship, which will cover two semesters of full tuition.
Lupumba, who has been a refugee most of her life, was born in the Democratic Republic of Congo. Shortly after, her parents were forced to flee the country when war broke out in 1993. Lupumba was only 2 months old.
Lupumba and her family were accepted as refugees in Zambia.
"I was born in the Congo," said Lupumba, "but Zambia is home."
Lupumba is very close with her immediate family, which includes eight siblings, but because of the war in Congo, she has never met any of her extended family.
"We have never met any uncles, aunties, grandpas or grandmas," said Lupumba. "When the war broke out in Congo, there was no time to contact our relatives before we had to flee. My parents are still trying to find our lost family today."
Once in Zambia, Lupumba's family was located in a city close to doctors due to her brother's ongoing medical condition. Lupumba attended school here. She graduated high school in Zambia in 2014, just before her family came to America.
"We lived in Zambia for 21 years as refugees before we were accepted into America," said Lupumba, who is now 23.
Lupumba and her family arrived in Twin Falls on October 20, 2015. The College of Southern Idaho Refugee Center in Twin Falls helped Lupumba and her family adapt to life in America. Workers at the center helped her family culturally integrate into society. The center assisted her parents in finding a house and jobs, along with aiding the family in getting needed medical immunizations.
Once in America, Lupumba, being a recent high school graduate, knew she wanted to continue her education. Though there are many colleges and universities in Idaho, she decided to pursue her dream of becoming a doctor at Idaho State University, which is only two hours away from her home.
"I am not a fan of big places, so I chose ISU because it's smaller, and I feel like I can relate better here," said Lupumba. "It is also still close enough to my family."
The Refugee Scholarship, which was founded by history professors Erika Kuhlman and Kevin Marsh, aims to give refugees the opportunity to pursue a higher education without having to worry about the steep costs of school.
"Once the 2016 election happened, there were a lot of negative debates on what would happen to refugees," said Kuhlman. Kuhlman and her husband Marsh decided to start this scholarship to ensure that refugees had opportunities to gain an education.
Though all applications are accepted, female applicants were favored.
"Female applications were favored because we know that typically when women are well educated, they see to it that their children receive an education as well," said Kuhlman. Kuhlman and Marsh hope that this approach will help the scholarship have a greater impact on refugees for generations.
Lupumba knows that this scholarship will help her on her way to achieving her academic aspirations and is excited to continue her education at ISU.
"I was beginning to worry about funds, so this scholarship will really help me," said Lupumba, who is planning on majoring in nursing and one day going to medical school.
Kuhlman and Marsh are excited for Lupumba to have an opportunity to gain an education without worrying about finances.
"America should be a place for people to pursue their dreams, no matter where they come from," said Kuhlman.
---
Categories: