Idaho State University geosciences Professor David Rodgers lands Fulbright in Tajikistan
June 20, 2018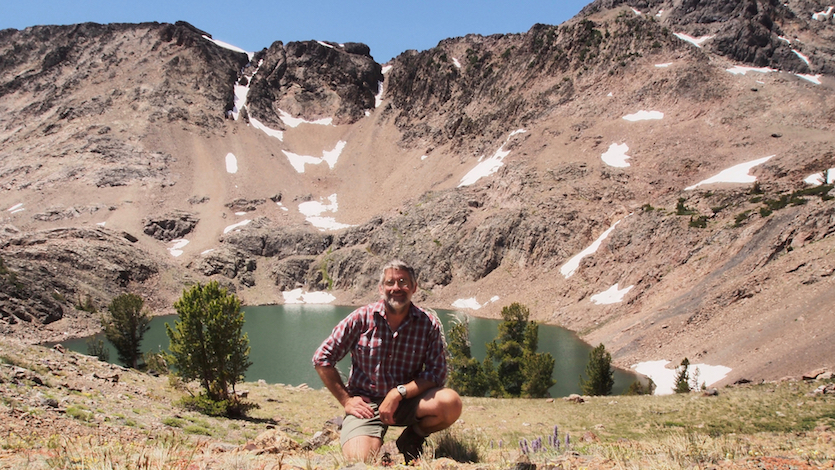 POCATELLO – Idaho State University Associate Dean and geosciences Professor David Rodgers is psyched about heading 12 time zones and 7,000 miles away to complete a Fulbright U.S. Scholar Program award at the University of Central Asia in Tajikistan.
He'll live in Khorog, a city nestled in the Pamir Mountains at the northwestern end of the Himalayan chain, that are among the highest mountains in the world. Khorog is located along the Afghanistan border about 200 miles west of China.
"It is a fantastic opportunity for me to take what I've learned in the ISU geosciences department where, for more than 30 years, we've trained students to be responsible guardians of the earth," Rodgers said. "We've trained mining geologists, oil geologists and environmental scientists to maintain sustainable development of the world's natural resources. Really, it's a compliment to ISU geosciences that the people in our program can go overseas and contribute some of that same knowledge and understanding to international universities and other organizations."
Rodgers, who also received a Fulbright to Oman in 1994-95, said that the University of Central Asia in Khorog is a brand new campus, which only accepts about five percent of applicants from countries throughout central Asia. All instruction is in English.
"There should be some great opportunities to not only study the well exposed geology in the surrounding mountains, but also to learn about the culture of Tajikistan and the people who live in those mountains," Rodgers said.
The students will be pursuing an earth and environmental science major. Rodgers will teach introductory geoscience courses but will have a light teaching load, because the university doesn't have full enrollment and is still developing many of its courses and curriculum.
"Much of my job will be to help implement a new environmental science department," Rodgers said. "So I will help to hire new faculty, gather laboratory minerals and develop new field trips to show students their local geology. Maybe most importantly, I will help create a learning culture that attracts students to the university and graduates high-quality students in earth and environmental science."
Rodgers will also complete research at the university's Mountain Science Research Institute. Its research goals are nearly identical to what ISU did the last five years when it participated in the National Science Foundation's Managing Idaho's Landscapes for Ecosystem Services (MILES) grant. Rodgers helped direct those efforts at ISU.
"They are looking to improve life in a mountainous environment, improve the use and sustainability of resources like water, to keep the environment clean and to find resources in a place where climate is changing and population is increasing," Rodgers said. "Think of it as the balanced use of ecosystem services, the same goals as our MILES grant."
Rodgers is one of over 800 U.S. citizens who will teach, conduct research, and/or provide expertise abroad for the 2018-2019 academic year through the Fulbright U.S. Scholar Program. Recipients of Fulbright awards are selected on the basis of academic and professional achievement as well as record of service and demonstrated leadership in their respective fields.
Fulbrighters address critical global issues in all disciplines, while building relationships, knowledge, and leadership in support of the long-term interests of the United States. Fulbright alumni have achieved distinction in many fields, including 57 who have been awarded the Nobel Prize, 82 who have received Pulitzer Prizes, and 37 who have served as a head of state or government.
For further information about the Fulbright Program or the U.S. Department of State, please visit http://eca.state.gov/fulbright or contact the Bureau of Educational and Cultural Affairs Press Office by telephone 202-632-6452 or e-mail ECA-Press@state.gov.
---
Categories: