Idaho State University dental hygiene article named 'Most Notable' by Journal of Dental Education; student author Victoria Martin garners award
February 13, 2018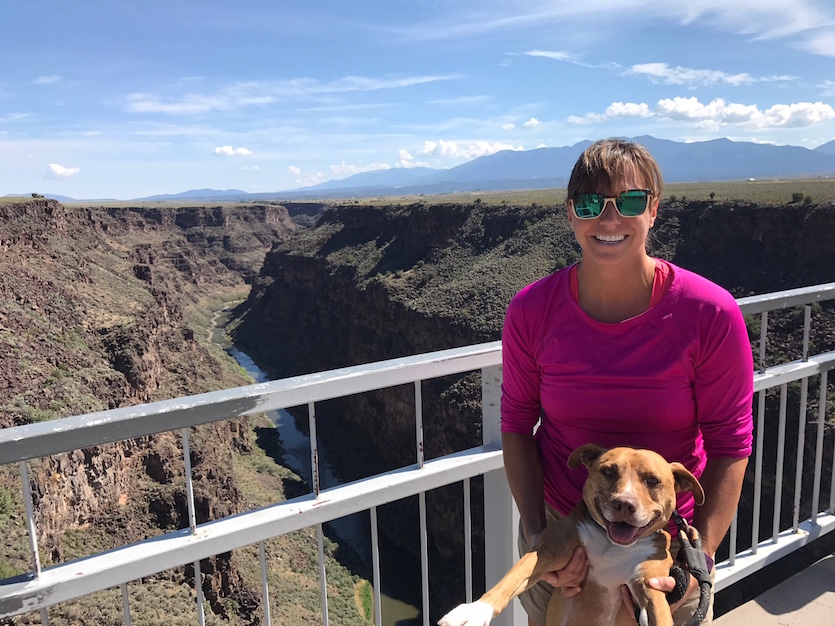 POCATELLO – An article written by an Idaho State University online master's program dental hygiene student Victoria Martin and ISU faculty on her thesis committee was named one of 10 of the Most Notable Articles of 2017 published in Journal of Dental Education.
The article, in the most prestigious dental education journal, is based on Martin's master's thesis, "The Relationship Between Mock Boards and Clinical Board Examinations in Dental Hygiene Education."
The Journal of Dental Education also selected Martin to receive one of its Olav Alvares Awards for Early Career Scholars Who Published Outstanding Articles. For this honor, Martin will receive a cash prize and be recognized at an American Dental Education Association Annual Session held this March in Orlando, Florida.
Martin's co-authors included ISU dental hygiene faculty Professor Ellen Rogo and Emeritus Professor Kathleen Hodges, ISU emeritus graduate faculty representative Neil Piland and Sharon E. Osborn Popp, a statistician with the Western Regional Education Board, a national dental and dental hygiene testing agency.
"I felt the importance of the study was the link between dental hygiene students and their future," said Martin, who graduated from ISU and is now a dental hygiene instructor at Texas State Technical College in Harlingen, Texas. "Without successful completion of the clinical board examination, dental hygiene students cannot progress into becoming professional oral health care providers."
During the study, when considering the immense importance of this examination, she asked the question: "What can we do as educators to best prepare our students?"
"I wasn't just talking about their clinical skills, but also about the other influences that affect the examination outcomes, such as student anxiety," Martin said. "Once the question was asked, with the help of my thesis team and especially my inspirational thesis adviser Ellen Rogo, we started breaking down all the elements."
Martin went on to say, "Kathleen Hodges was also a critical part of the process. She was by Ellen's and my side throughout, and without her expertise as a clinic coordinator and input for our questionnaire and discussion points, well, let's just say we would not be having this conversation about notable articles and awards."
According to the Journal of Dental Education, the 10 notable articles chosen were based on quality, innovative approach, importance of topic area and strength of study design and execution. They represent the diversity of articles published in the journal.
Both Martin and Rogo said the article's recognition is strong testimony about the quality and versatility of ISU's online Master of Science dental hygiene program.
"This honor pays tribute to the excellence our students and faculty have for research and the dissemination of the results of that research," Rogo said. "It is a very significant honor, especially for Vickie. Our graduate program is 97 percent online and this recognition and award provides evidence of the effectiveness of online programs, educating students who otherwise would not have access to graduate programs."
Martin, whose husband was in the Coast Guard, can attest the value of the program's access. When she started the program they were living in Alaska, first in Anchorage and then Kodiak Island, followed by relocating to Puerto Rico, and then to Texas before her degree was awarded. She completed the course work first, then spent two years conducting and finishing her thesis research study.
"The ISU online program is phenomenal, it really is," Martin said. "It is very well planned, very thought out and the quality of the education they give is exceptional. The faculty do a good job not only teaching, but also acting as mentors and taking a personal interest in their students."
Dental hygiene programs in the United States rely on clinical mock board exams to prepare students for licensure exams. Martin's study was the first to assess the relationship between the elements of mock boards and actual board exam results for multiple programs. The study identified mock board characteristics that corresponded to students' board exam success to help educators prepare students for these high-stakes exams.