Idaho State University Clinical Psychology doctoral program ranked fourth best in USA by Best Counseling Degrees
February 6, 2018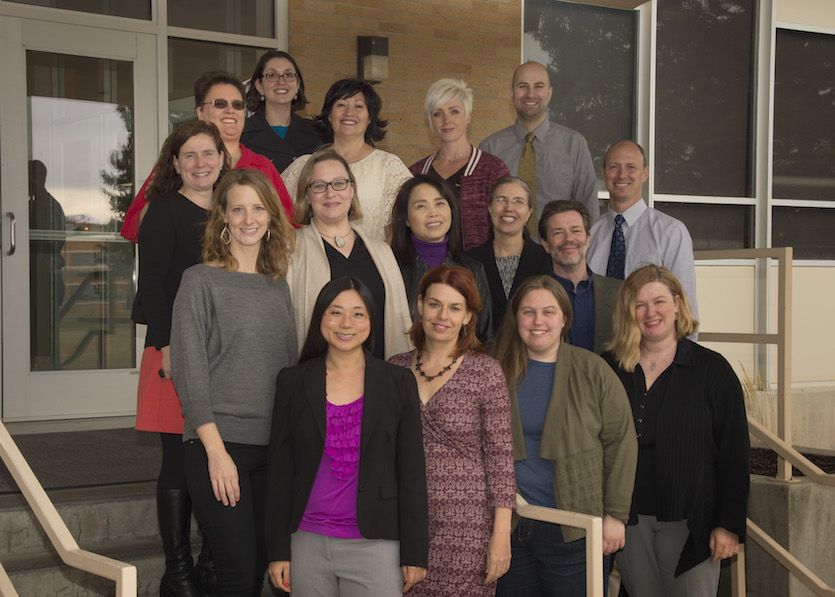 POCATELLO – Idaho State University's Clinical Psychology doctoral program is ranked the fourth best in the United States by BestCounselingDegrees.net.
"This is a great recognition of the quality of our program, including the successes of our students and hard-working faculty," said Michele Brumley, associate professor and chair of the ISU Department of Psychology.
Rankings of the top 50 clinical psychology doctoral programs by BestCounselingDegrees.net can be found online at www.bestcounselingdegrees.net/best/ph-d-in-clinical-psychology/.
"Idaho State University, which ranked fourth, is noted for teaching students to apply empirically-supported interventions in a variety of clinical settings with diverse populations," said Jamie Agamalian, manager of online communications for BestCounselingDegrees.net.
The ranking was created by compiling programs offering a doctoral degree (Ph.D.) in Clinical Psychology accredited by the American Psychological Association, according to the website.
Next, the organization gathered the Examination for Professional Practice in Psychology (EPPP) pass rate from the Association of State and Provincial Psychology Board for each school and visited the school's website to obtain data on the length of the program, tuition (full time out of state) and licensure percentage. Schools were ranked on their EPPP pass rate, with licensure percentage and mean time to complete program used to break any ties.
"This recognition reflects ISU's focus on program quality and the student experience," said Laura Woodworth-Ney, ISU provost and executive vice president. "We are excited that national organizations are recognizing ISU's focus on quality."
The average time to complete ISU's doctoral Clinical Psychology program is 5.1 years and its graduates have a 98 percent licensure percentage. Students from the program work in a wide range of settings after graduation, including university settings, medical centers, Veterans Administration hospitals, and private practice. The ISU Department of Psychology also has an Experimental Psychology doctoral program, and has one of the largest undergraduate majors at ISU.