Five Idaho State University faculty members honored with 2018 Outstanding Researcher Awards
March 29, 2018

POCATELLO – Five Idaho State University faculty members have received 2018 Outstanding Researcher Awards and will be honored at a reception on April 10. One Outstanding Researcher will receive the 2018 ISU Distinguished Researcher Award. The winner will be announced at ISU commencement on May 5.
The faculty members who will receive ISU Outstanding Researcher Awards are Michele Brumley, associate professor and chair of Department of Psychology; Sarah Godsey, assistant professor, Department of Geosciences; Joshua Swift, assistant professor, Department of Psychology; Jessica Winston, professor of English, chair of the Department of History; and Yolonda Youngs, assistant professor, Department of Global Studies and Languages;
"These researchers, all outstanding in their individual fields, represent the breadth and variety of research at Idaho State University," said Cornelis Van der Schyf, vice president for research and dean of the ISU Graduate School. "The culture of discovery is rich at ISU, and these faculty members exemplify the pursuit of academic and research excellence."
Biographies of honorees appear below.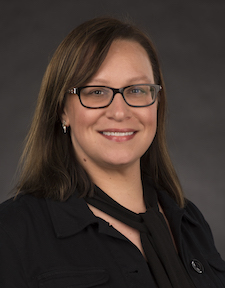 Michele Brumley – Brumley joined ISU in 2007 after earning her bachelor's degree in psychology from DePaul University, her doctorate in behavioral and cognitive neuroscience from the University of Iowa and completing postdoctoral research at the Miami Project to Cure Paralysis at the University of Miami Miller School of Medicine.
Brumley's long-term research goal is to increase understanding of neural and behavioral development, by identifying important processes that contribute to the production of developmental outcomes.
She has published work on the effect of neural systems, sensory feedback and experience-expectant processes on early motor development. Results of that research have demonstrated that spontaneous limb activity and coordinated action patterns are responsive to sensory feedback, postnatal experience, and stimulation from a caregiver during the newborn period in rats.
These empirical findings have been important in reconsidering early neurobehavioral activity as open to experience rather than prescribed and innate, no matter how simplistic and rigid the behavior may appear. Current research efforts in the Brumley Developmental Behavioral Neuroscience Lab involve collaborations with researchers in complementary fields.
Taken together, Brumley's program of research demonstrates a systematic approach to investigating endogenous and exogenous processes and mechanisms that dynamically influence neural circuits and developmental outcomes related to motor behavior and plasticity. Her work has been funded by grants from the National Institutes of Health, National Science Foundation and the NIH IDeA Network of Biomedical Research Excellence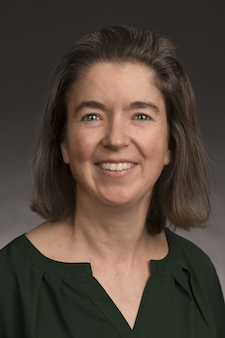 Sarah Godsey – Godsey studies hydrology with a focus on mountain and polar systems. Her current mountain research examines the rain-to-snow transition zone – those locations on the landscape where precipitation may fall as rain or as snow during the winter or even during a single storm.This rain-snow transition zone subjects downstream areas to uncertain flood and drought risk.
She also explores controls on water quality in mountainous regions, including interdisciplinary work to understand the coupling of human and hydrological controls on the migration of pharmaceuticals and other emerging contaminants that affect downstream water users.
In polar systems, she studies how ground thaw affects permafrost dynamics in northern Alaska.
Godsey was recently awarded a National Science Foundation Faculty Early Career Development Program (CAREER) award focused on understanding where, when and why streams go dry. This award also includes a substantial educational component: she is working with local Portneuf watershed partners as well as with river guides at the McCall Outdoor Science School to improve their management of streams.
She has supervised two doctoral, five Master of Science and 17 undergraduate students since arriving at ISU, many of whom have presented at conferences and published peer-review articles.
To date, she has been awarded 12 external grants and published 20 peer-reviewed papers, including one that was recognized as the "Outstanding Paper of the Year" in a leading journal in her field.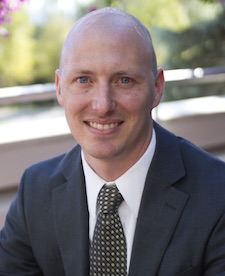 Joshua Swift – Swift earned his Bachelor of Science degree in psychology from Brigham Young University, his doctoral degree in clinical psychology from Oklahoma State University, and he completed his doctoral internship at The State University of New York Upstate Medical University.
From 2010 to 2015 he held a faculty position at the University of Alaska Anchorage, where he was recognized with the Chancellor's Awards for Excellence in Research and Excellence in Teaching. He is also a licensed psychologist.
Swift is a psychotherapy process and outcome researcher. His research focuses on investigating the variables that lead to treatment seeking, completion, and recovery for individuals with mental health concerns, with a particular emphasis on client expectations and preferences and premature termination in psychotherapy.
Swift currently has 58 peer-reviewed publications, an American Psychological Association published book on premature termination, and an American Psychological Association published video on strategies for engaging and retaining clients. He frequently presents his research in venues across the globe and his research has earned several national and international awards.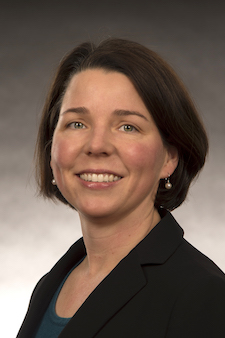 Jessica Winston –Winston's long-term research program participates in an ongoing effort among an international network of scholars to reframe critical understandings of Tudor literature, the period of writing from about 1485–1580, just prior to the emergence of Shakespeare.
Once seen as "drab" as compared to a Shakespearean "golden age," the literature of this era was long neglected. In the past decade, however, critics have revived interest in these writings, showing that they contributed in significant ways to the period's major religious, literary, and political transformations.
Winston, who has been at ISU since 2002, has published numerous articles and two book-length projects that have contributed to this recovery and reframing. For example, her monograph, Lawyers at Play: Literature, Law, and Politics at the Early Modern Inns of Court (Oxford University Press 2016) focused on the social world of the early English law schools and legal societies, the Inns of Court, in the 1560s.
Winston has published with major journals and presses in her field, and she has received numerous nationally and internationally competitive fellowships, grants, and awards in support and recognition of her work. These include a Mellon Sawyer Seminar Postdoctoral Fellowship at University of Aberdeen, a year-long National Endowment for the Humanities Fellowship, and a Huntington Library Travel Grant.
Her book, Lawyers at Play, was awarded the Joseph L. Andrews Legal Literature Award from the American Association of Law Libraries in 2017. She was named an ISU Outstanding Researcher in 2017.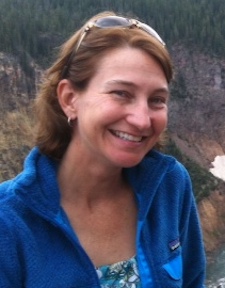 Yolonda Youngs – Youngs research investigates how multiple, often conflicting ideas and meanings of nature are contested, negotiated and translated into natural resource management policies and outdoor recreation in public lands and how this process can be traced through the medium of landscape over time. Her expertise is in environmental historical geography, tourism, outdoor recreation, GIS and geospatial methods, U.S. and European geography, cultural landscapes, and national parks and protected areas in global environments.
Youngs has published a refereed book, journal articles in national and international journals, book chapters, book reviews, scientific technical reports, and essays. Her most recent book is The American Environment Revisited: Environmental Historical Geographies of the University States (2018). Her next book, Framing Nature: The Making of an American Icon at the Grand Canyon, explores one hundred years of popular iconography, tourism, cultural landscape change, and environmental management and policy at the Grand Canyon. She has published in a range of journals including Geographical Review, Environmental History, Journal of Teaching and Learning Technology, and Society and Natural Resources: An International Journal.
She was recently awarded a four-year research grant with the U.S. Department of the Interior to investigate the history of outdoor recreation in Grand Teton National Park. She is active in international scholarly networks of the Royal Geographic Society, International Cartographic Association, and the International Geographical Union. She has presented 14 conference paper presentations, 10 research posters, four conference panelist presentations, and delivered two keynote addresses.
---
Categories: