Split decisions: Idaho State University debaters claim online honors
November 12, 2018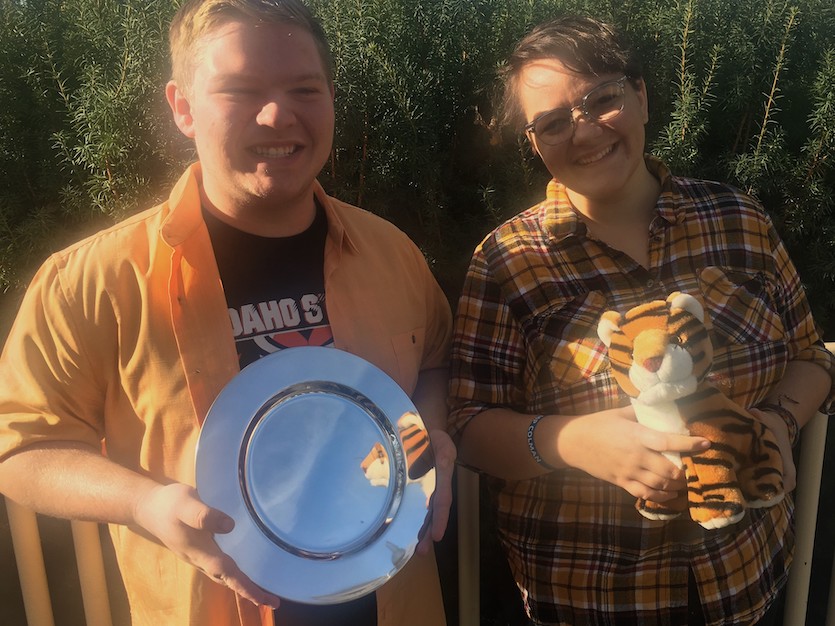 POCATELLO – Idaho State University's Rupp Debate Society debaters narrowly missed the top berth Sunday at the Climb the Mountain Online Debate Tournament. Bengal Debaters delivered second place in the final round of International Parliamentary Debate, and secured fifth place in the quarter finals as well.
Freshman Jett Smith delivered second place in the final round on a 2-1 split-panel decision. Undefeated in his previous five rounds, Smith argued against the United States ending its trade embargo with Cuba. Smith, of Pocatello, is studying secondary education with a communication emphasis.
Novice Rianne Quigley of Blackfoot was also undefeated in preliminary rounds. Quigley tied for fifth place following a split-decision upset in the quarterfinal round. She argued that the U.S. federal government should require equal funding for all elementary and secondary schools throughout the United States. Quigley is a sophomore majoring in performing arts and theatre.
Quigley and Smith also received high marks for overall speaking quality. Quigley was noted as third overall speaker; Smith was noted as sixth in the field.
Unique to the International Parliamentary Debate style is the topic selection process. Speakers are presented a slate of five potential topics, from which they eliminate or "strike" topics until they settle on one, after which they have 30 minutes to prepare their case. The topic changes every round, making research and quick preparatory ability critical. Speakers are judged by one judge in preliminary rounds, and a panel of three judges from the quarter final through final rounds.
Online debate offers universities the chance to debate with teams nationwide without leaving the campus to attended competition. Competitors are able to see, speak and argue with each other from their computers. This online tournament welcomed squads from as far away as Seattle in the west to the University of Virginia in the east.
"We're having a solid season, and we're proud of the performance of the squad," said Andy Christensen, assistant director of the ISU Rupp Debate society team. "We have some really young, talented people and a solid group of veterans that makes us a fun team to follow right now."
Christensen noted that the team has delivered a first- or second-place honor or reached final rounds at every tournament entered this year.
"With a little skill and a little luck, there's always the possibility of seeing a Bengal victory," Christensen said.
The Bengal's next competition will be at the Mahaffey Memorial Invitational at Linfield College in McMinneville, Oregon, Nov. 16-19.