Nationally acclaimed poet and professor Robin Behn to visit ISU Feb. 8
January 23, 2019

POCATELLO – On Feb. 8, Idaho State University Creative Writing will host nationally acclaimed poet and professor Robin Behn, who will give a poetry reading and a talk on teaching high school and college creative writing at 5:30 p.m. in the Pond Student Union Bengal Café.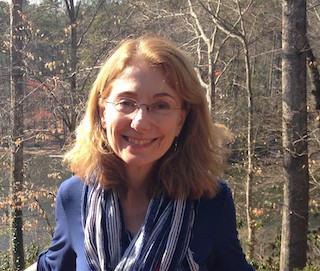 The event is free and the public is encouraged to attend.
Behn's work is noted for its spellbinding musical quality. Mark Doty, who selected Behn's "Horizon Note" for the Brittingham Prize, writes in his judge's citation that "'Horizon Note' turns speech into music, even as it resists and questions the slippery, beloved, difficult stuff it's made of."
Behn is a full professor who teaches in the Master of Fine Arts Program for Creative Writing at the University of Alabama. She has published five books of poetry including "Paperbird," the winner of the AWP (Association of Writers and Writing Programs) Prize in Poetry, and most recently "Quarry Cross." Her poems have been included in the "Best American" and "Puschart" anthologies, and she has received fellowships from the Guggenheim Foundation and the National Endowment for the Arts.
In addition to her award-winning volumes of poetry, Behn has co-edited a collection of poetry exercises titled "The Practice of Poetry: Writing Exercises from Poets Who Teach" by HarperCollins, that is widely used in university teaching. She also has a book forthcoming about creative writing activities for high schoolers titled "Once Upon a Time in the Twenty-First Century: Unexpected Exercises in Creative Writing," by the University of Alabama Press.
Her work in support of high school creative writing was awarded the University of Alabama's Office of Social Responsibility Community Development Award.
Behn's visit is made possible by support from the ISU Cultural Events Committee, ISU College of Education, and "Black Rock & Sage."
For more information, visit https://english.ua.edu/people/robin-behn/ or contact schubeth@isu.edu with questions.
---
Categories: