Jazz pianist Kyle Aho to perform in ISU Alumni Scholarship Concert Jan. 19
January 7, 2019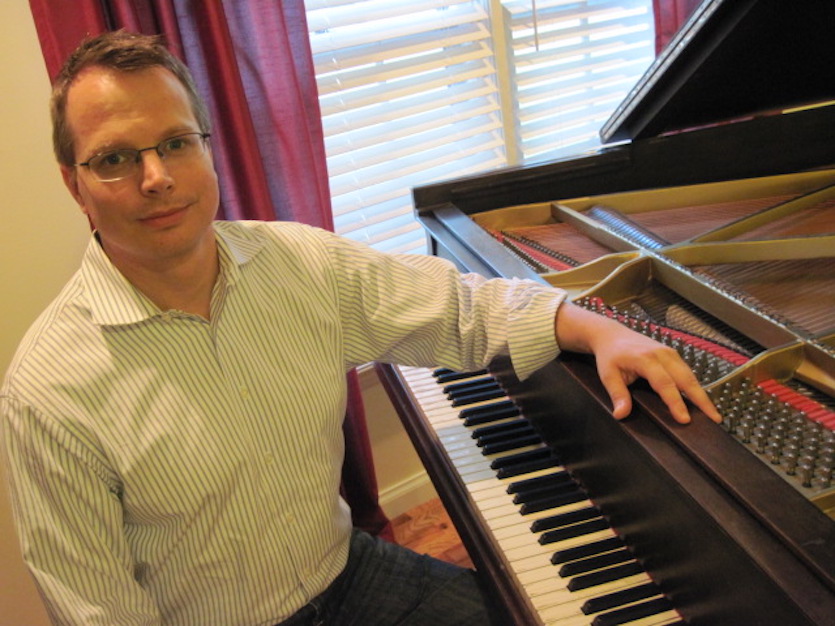 POCATELLO – Noted jazz pianist and recording artist Kyle Aho, a 1996 Idaho State University alumnus, will perform in a scholarship benefit concert on Jan. 19 at 7:30 p.m. in Goranson Hall, in the ISU Fine Arts Building.
Admission is free, with a suggested donation of $5.
The solo-piano concert will combine original compositions with jazz classics and standards.
"I'm looking forward to coming back to perform and visit with all of the wonderful people who helped shape me as a musician – and as a person," Aho said.
Aho is featured on recording labels including CadenceJazz, Watercourse, NohJoh, Papaya and EMP, and has appeared at numerous important jazz venues including The Kennedy Center.
After earning his bachelor's degree in piano performance at ISU, Aho went on to earn a master's degree in jazz-piano performance from New England Conservatory. He also earned a master's degree in music theory from the University of Missouri, where he currently teaches in the jazz studies department.
After performing for the ISU Alumni Concert Series, Aho has been invited to stay in Pocatello to share his artistic and professional insights with ISU classes, according to Jonathan Armstrong, ISU director of jazz studies, and Patrick Brooks, director of bands.
"Kyle's talent became obvious during his years in our music department," said Kathleen Lane, ISU professor of voice and organizer of the event. "Now, through the Alumni Concert Series – and thanks to additional support from the Jazz Studies and Band programs – he is helping another generation of music students to advance as he has done."
Over the past five years, the Alumni Concert Series has raised more than $3,500 in scholarships. In 2013, Lane joined forces with ISU colleague Kori Bond, professor of piano, and prominent local soprano and vocal pedagogue Melanie Reynolds, to organize alumni benefit concerts.
"Kori and I collaborate as performers and colleagues," Lane said. "And Melanie Reynolds was my prize-winning student from the 1990s, so the committee practically formed itself."
For more information, contact Kathleen Lane at (208) 282-2423 or lanekath@isu.edu.
---
Categories: