ISU Theatre and Dance to present romantic comedy "First Date" in Hailey and Pocatello
September 19, 2018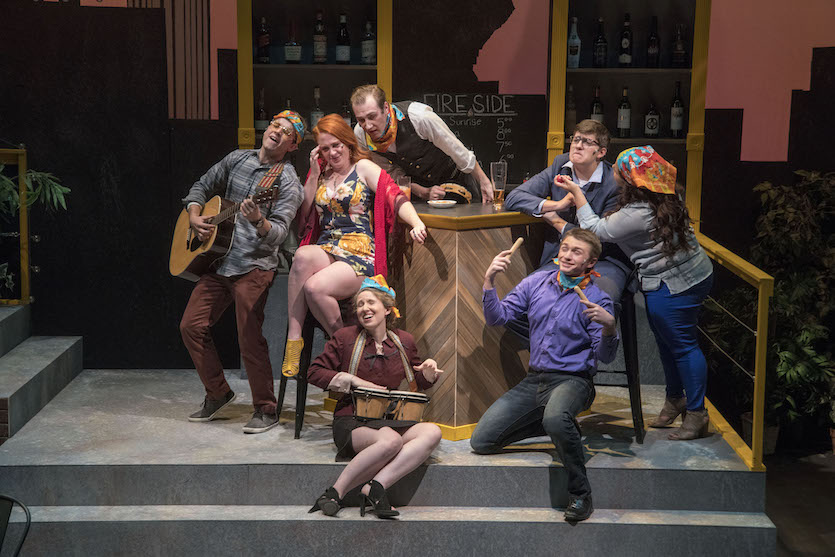 POCATELLO – In its first production of the season, Idaho State University's Department of Theatre and Dance will present the romantic comedy "First Date" directed by new ISU faculty member Joel Shura.
The production will take place at 7:30 p.m. on Sept. 28 and 29 and Oct. 4, 5 and 6 in the Stephens Performing Arts Center Black Box Theatre in Pocatello, with two special performances in Hailey, Idaho, at The Community Campus on Oct. 19 and 20.
"First Date" is a contemporary, musical comedy that pairs two strangers from vastly different backgrounds for that horror everyone has experienced, the dreaded "first date." However, according to the play's director Shura, there is something brewing between the two.
"They don't really see eye to eye," Shura said. "She is the hip, edgy, rocker, he's a quirky nerd, and they both have excess baggage coming into this blind date."
The strangers think they know what they want in a relationship, but it's not exactly what they need. Their date turns into a hilarious dinner with first impressions, Google checks, "emergency" bail-out calls, bad boy and uptown girl exes and throughout, the brewing of a real chemistry.
This will be Shura's first production as a faculty member at ISU. He comes to Pocatello after teaching theatre courses at Mendocino College and serving as the resident director and youth acting teacher at the School of Performing Arts and Cultural Education in northern California.
Shura teaches multiple levels of directing, as well as improvisation, clowning and script analysis courses at ISU.
"First Date" was produced on Broadway by Bill and Linda Potter, formerly of Hailey, Idaho, who are sponsoring the two performances of "First Date" in Hailey.
"We are excited to take this production to the Wood River Valley," Shura said. "We are grateful that the Potters are making this production happen so we can showcase our talented faculty and students in the Sun Valley area."
The play is rated PG-13 for language and sexual innuendo.
Tickets for all performances are available at the Stephens Center Box Office at 208-282-3595 or online at isu.edu/tickets.
---
Categories: