ISU Professor Naomi Velasquez named Idaho Art Educator of the Year
October 11, 2018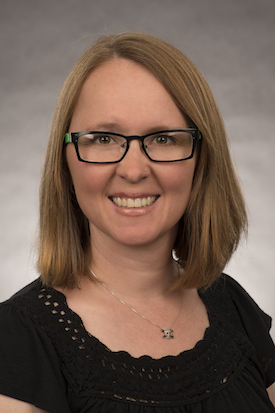 POCATELLO – Naomi Velasquez, Idaho State University Department of Art professor and chair, has been named the 2018-19 Idaho Art Educator of the Year and the Higher Education Art Educator of the Year by the Idaho Art Education Association.
"I am grateful to have been nominated by one of my students, supported by colleagues and selected for this award by my peers," she said. "The ISU College of Arts and Letters is full to the brim with faculty members that are outstanding educators that put our students first."
The Idaho Art Education Association presented the award to Velasquez at its annual conference, held Oct. 5-6 in Meridian. She also received a $200 gift card from the art store Dick Blick to fund art supplies.
As the 2018-19 Idaho Art Educator of the Year, Velasquez will represent the state and proceed to consideration for National Art Education Association awards.
"As an artist, I find teaching to be a unique opportunity to share knowledge and experiences that I have been generously gifted by mentors, teachers, other artists with future generations of artists," she said. "I enjoy seeing our students develop creative solutions to artwork problems and the constant stream of innovative ideas that they share."
Other 2018-19 award recipients include Idaho Falls' Diane Earnest, Elementary Art Educator of the Year; Sugar-Salem's Kerry Moser, Middle School Art Educator of the Year; Pocatello's Lisa Delonas, Distinguished Within the Profession; and Boise's Susie Fisher, Retired Art Educator.
"I am grateful to be included in this cohort, to be able to teach alongside enthusiastic art colleagues and to get to serve new students in our community each year," Velasquez said.
---
Categories: