ISU piano instructor Mark Neiwirth receives Idaho Governor's Award in the Arts
August 21, 2018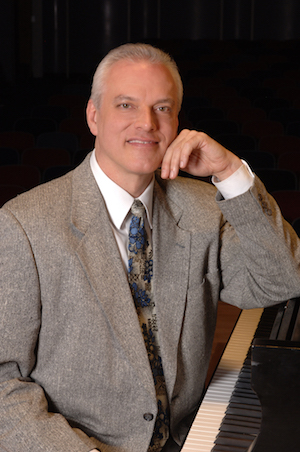 POCATELLO -- Idaho State University piano instructor Mark Neiwirth has received a prestigious Idaho Governor's Award in the Arts for Excellence in the Arts.
The awards, presented every two years by the governor and first lady, recognize outstanding contributions to the arts in Idaho.
Nine of the 11 artists awarded in 2018, including Neiwirth, received public nominations before being personally selected by the governor and first lady, who will host a presentation ceremony on Nov. 8 in the Capitol Rotunda in Boise.
"Mark is not only a superb musician, but he is a wonderful colleague as well," said Diana Livingston Friedley, ISU Department of Music director of undergraduate studies. "The Governor's Award for Excellence in the Arts sums up his many contributions to the arts in our area, both professionally and personally."
Neiwirth, an adjunct professor of piano in the Department of Music for the past 13 years, is a Steinway Artist and the founder of Musicians West, which sponsors musical events in Idaho. He also serves as director of artistic planning for the ISU Summer Institute for Piano and Strings.
As a soloist, Neiwirth has performed in 31 piano concertos with orchestras around the country and has played concerts in India and South Africa. He trained at Connecticut's Hartt School and New York's Manhattan School of Music. His performances have been reviewed by The New York Times, The Washington Post and other major publications.
"Mark continually offers professional-level performances and quality teaching," Livingston Friedley said. "As a Steinway Artist, his performances must be of the highest caliber, and they are. He keeps his pedagogical tools sharp by attending conferences and having his students participate in competitions."
---
Categories: