ISU new faculty writers to present creative works on Oct. 18
October 2, 2018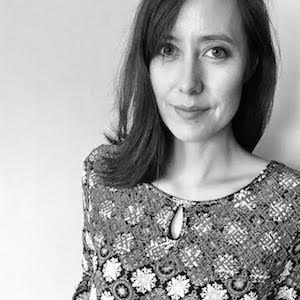 POCATELLO —Idaho State University's new faculty writers, Mari Christmas and J. Reuben Appelman, will read from their creative works on Oct. 18 in a Welcome-to-ISU Reading hosted by ISU's Department of English and Philosophy.
The reading will begin at 5:30 p.m. in the loft of the Portneuf Valley Brewing at 615 S. First Ave. Light appetizers and a no-host bar will be available beginning at 5 p.m.
Christmas is currently teaching an intermediate creative writing class for ISU's Department of English and Philosophy and will lead an advanced fiction workshop in the spring 2019 semester. Christmas is a Japanese and American writer whose fiction has appeared in "FENCE," "Black Warrior Review," "New Ohio Review" (online), "Juked" (online) and elsewhere. She has been awarded fellowships from Surel's Place and the Kimmel Harding Nelson Center. She holds an Master of Fine Arts degree from the University of Notre Dame and is completing her Ph.D. at the University of Albany, State University of New York.
In awarding her the "Black Warrior Review" 2013 Fiction Prize, contest judge and acclaimed author Brian Evenson commented that Christmas's work "manages to mesh the otherworldly with the day-to-day in a way that feels at once natural and uncanny."
She is also the recipient of the Eugene Garber Fiction Prize, and the Barlow Family Initiatives for Women Award, and a finalist for the Asian American Writers' Workshop (AAWW) Margins Fellowship.
Appelman joins ISU as a visiting assistant professor in the Department of Communication, Media and Persuasion and will teach courses for the English and global studies departments. Appelman is a screenwriter, author in multiple genres and two-time State of Idaho Literature Fellow, funded by the National Endowment for the Arts. His film industry work includes Netflix documentaries as well as several produced screenplays.
Appelman has recently published "The Kill Jar" (Simon & Schuster), a true crime memoir about the Oakland County Child Killings outside of Detroit in the mid 1970s. In that setting, Appelman, as a child, escaped an abduction attempt. "The Kill Jar" is the result of more than a decade of Appelman's research regarding the murders. "Publisher's Weekly" calls his work "visceral" and "remarkably thorough and perceptive." Copies of "The Kill Jar" will be available for purchase at the reading.
For more information, contact ISU's Department of English and Philosophy at (208) 241-2478 or schubeth@isu.edu.
Photo information: Bottom photo, J. Reuben Appelman
---
Categories: