ISU Bengal debaters win online tournament
September 25, 2018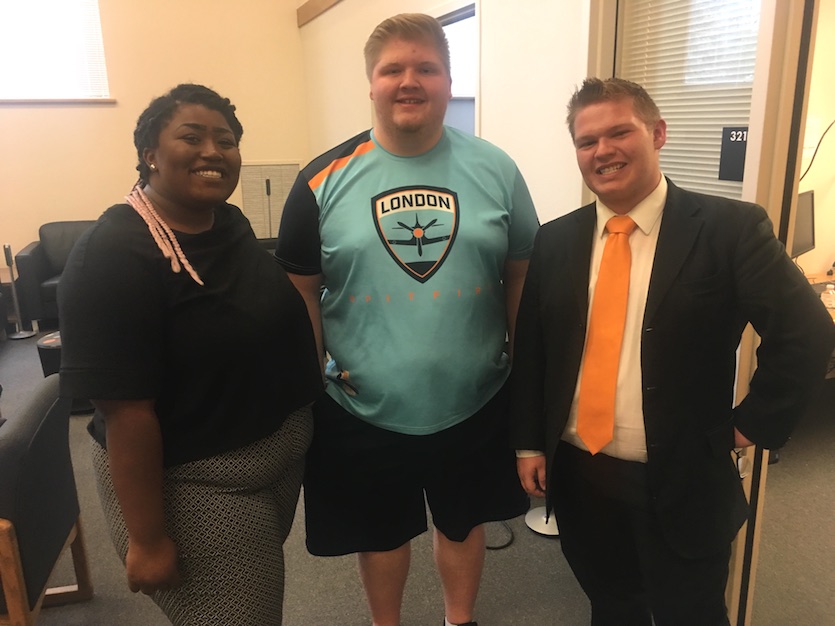 POCATELLO – The Idaho State University Rupp Debate Society team delivered another first-place win Sept. 23 in competition at the Northwest Parliamentary Roundup Debate Tournament.
The Bengals faced competitors from as far away as the University of the Cumberlands at Williamsburg, Kentucky, and Bellevue College in Washington.
Freshman Jett Smith of Pocatello was undefeated in his preliminary rounds, and then delivered the final round for the squad. This is Smith's second first-place win on the collegiate circuit in two weeks. He was additionally honored as top speaker in the International Public Debate Association scrimmage, a nod to high-quality oratory skill.
Deja Bingham of Firth was also honored for overall speaker quality. Bingham, in her debut tournament, racked up enough speaker points to claim second ranking among all speakers.
"Online debate is only in its third season, and it's a great way to get in a lot of competition with a diverse group of competitors" said Andy Christensen, Rupp Debate's assistant director. "Wehave participated in the online forums since the inception, and continue to enjoy facing competitors and judges that we might only meet on the national circuit."
The NW Parliamentary Roundup was a "hybrid tournament," where online participants faced competitors who were both online from other institutions as well as participants attending the face-to-face tournament at Bellevue College. Online competitors are able to see their competitors and judges.
In addition to IPDA debate, the teams also competes in British Parliamentary debate, Public Forum debate and individual forensics competitions regionally and nationally.
---
Categories: