ISU Bachelor of Arts in Social Work Program renews national accreditation
November 19, 2018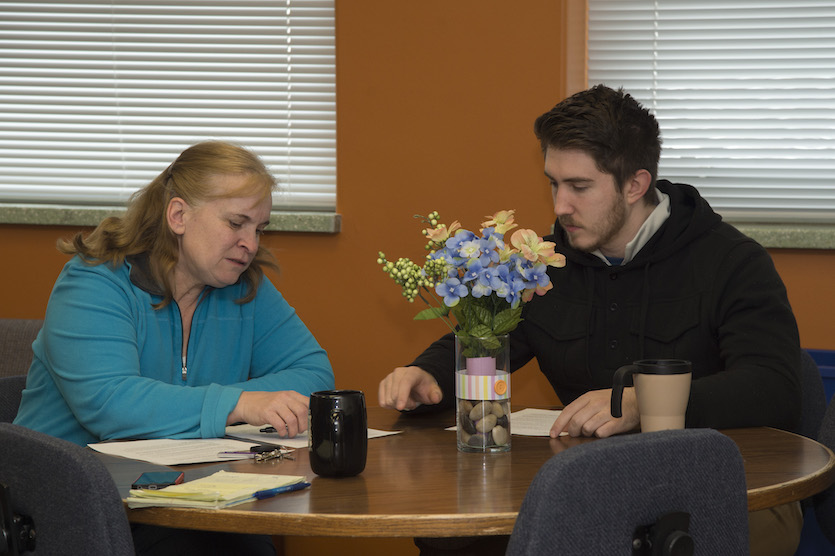 POCATELLO – The Idaho State University Bachelor of Arts degree in Social Work Program recently achieved reaffirmation of accreditation from the Council of Social Work Education.
"Program accreditation is critical," said Staci Jensen-Hart, associate professor of social work and Social Work Program director. "Accreditation confirms program quality and is necessary for students in moving forward with licensure and further graduate education."
The Council of Social Work Education Commission on Accreditation develops accreditation standards that ensure social work programs adequately prepare graduates to meet professional practice competency outcomes. This council is the only social work accrediting body in the United States.
Reaffirmation of accreditation is a multi-step process that involves a program self-assessment, a Council of Social Work Education site visit and review by the council's Commission on Accreditation. Programs must be reaffirmed every eight years.
The ISU Social Work Program has been continually accredited since 1978. In order to be licensed as a social worker in Idaho, a student must graduate from a Council of Social Work Education accredited social work program. Thus, maintaining accreditation is essential for students in achieving a viable career path and for program integrity.
Graduating with a Bachelor of Arts Degree Social Work Program from an accredited program also allows students to be considered for advanced standing in a Masters of Social Work Program, which enables completion of the master's degree in social work in one calendar year. The ISU Masters of Social Work Program, which in its inaugural year, has a two-year foundational program track for students who do not already have a social work bachelor's degree to receive their master's.
Social work is a growing and thriving field that utilizes a person in an environment perspective, which aims to enhance the quality of life at multiple levels for individuals, families and communities, and advocates for social justice. The career opportunities for social workers are substantial.
"Students gain in-agency, hands-on experience under the supervision of incredible social workers currently in the field," Jensen-Hart said. "The program is committed to preparing competent, qualified, passionate social workers ready to meet the exciting challenges in today's world."
For more information, contact Staci Jensen Hart at hartstac@isu.edu or (208) 282-3369.
---
Categories: