Idaho State Vice President for Research Announces Retirement
September 4, 2018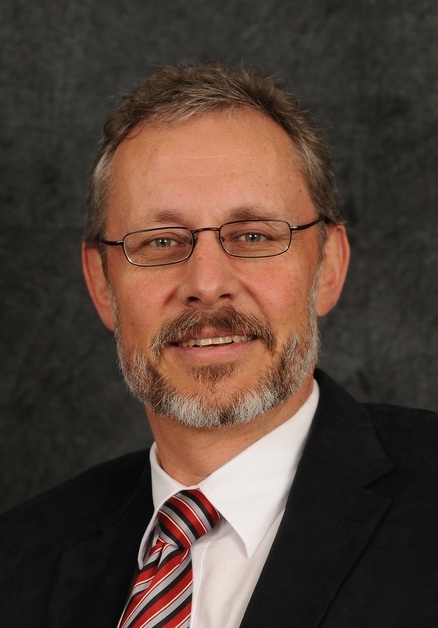 Idaho State University Vice President for Research and Dean of the Graduate School Cornelis J. Van der Schyf has announced he will retire from his position effective Dec. 29.
After a 35-year career in academics, Van der Schyf said he is looking forward to travelling with his wife, Tosca, and spending time with family.
"It has been my great pleasure and privilege to have proudly served Idaho State for more than five years," Van der Schyf said. "My wife Tosca and I are excited to start a new chapter in our lives, but I am also sad to see this one end. We have become true members of this wonderful Bengal family."
ISU President Kevin Satterlee said Van der Schyf is a renowned researcher and academic whose skills have benefited ISU greatly.
"Neels has been a tremendous asset to our University," Satterlee said. "His service and dedication to Idaho State will be missed."
Before joining Idaho State University in May 2013 as dean of the Graduate School and professor of biomedical and pharmaceutical Sciences, Van der Schyf was associate dean for research and graduate studies, founding chair and professor of pharmaceutical sciences, and professor of neurobiology at Northeast Ohio Medical University. Van der Schyf served as a visiting professor in Australia (University of Queensland, Brisbane), Belgium (FUNDP, Namur), USA (Virginia Tech), and currently as Emeritus Extraordinary Professor at Northwest University (South Africa). He has received several teaching and research honors, including "Teacher of the Year" and "Most Cited Paper" awards, the APSSA Upjohn Achievement Award and South Africa's highest honor in drug discovery research, the FARMOVS Prize for Pharmacology and Drug Development. Van der Schyf is also the recipient of the 2010 Olson/Blair Award for Administrative Excellence.
"I've had the pleasure of working closely with Neels during his time at ISU," Laura Woodworth-Ney, executive vice president and provost said. "We wish Neels well on the next chapter in his life and the opportunity he will have to be closer to his family."
ISU is evaluating the next steps to fill this vacancy, and a search timeline will be announced in the coming weeks.
---
Categories: