Bengal Debaters continue winning streak at concurrent tournaments
January 25, 2019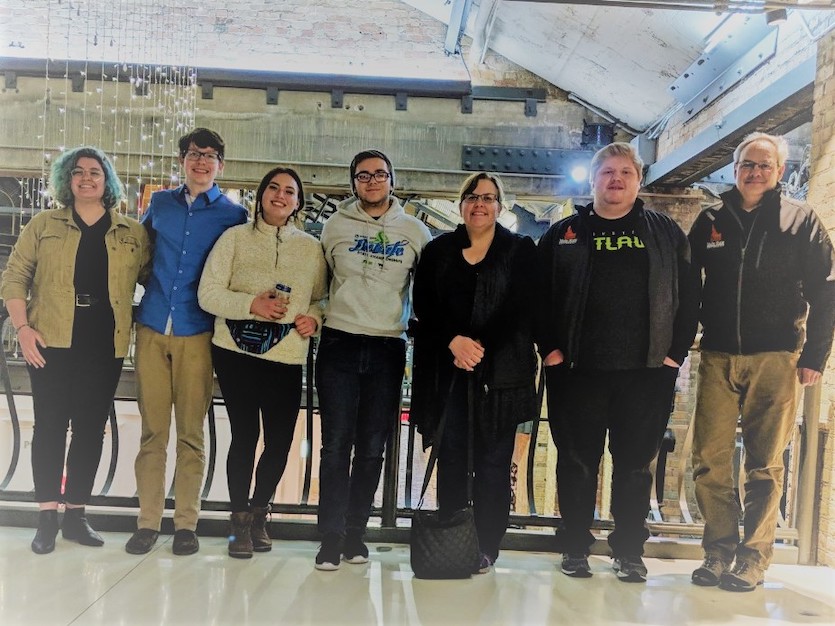 POCATELLO – Idaho State University's Rupp Debate Society continued its season's success by taking first, second and third place at the Climb the Mountain International Public Debate Association Online Debate Tournament.
Bengal debaters Jett Smith, Kaden Marchetti and Nick Grunig ­– all from Pocatello – closed out the tournament with a composite score of eight wins and one loss. The ISU speakers faced competitors from Seattle University and University of Washington at Bothell. All three ISU speakers scored very high speaking marks, each with points above 28.6 on a scale of 30. Smith was honored with top speaker ranking at the tournament, scoring 28.9. This is the second "sweep" the team has claimed in the 2018-2019 season, said Andy Christensen, ISU Rupp Society assistant coach.
On the same weekend, Bengal debater Nick Grunig also delivered a third-place win at the Great Salt Lake Invitational/ UTEP IE Classic in Salt Lake City. Grunig, the team president, made the semi-final round besting 28 competitors from Utah State, Northern Arizona University, Rocky Mountain College, University of Colorado Boulder and the College of Idaho. Parliamentary teams Conner Coutts with Jordan Reynolds, and Rowan Smith with Keanna Hart, also participated.
"This was the Bengal's first time at the GSL/UTEP tournament in several years, and we are very proud of all the speakers," Christensen said. "It was stiff competition, especially for our novices who were placed into the open bracket for the British Parliamentary rounds."
Head Coach Sarah Partlow Lefevre said of the Climb the Mountain Tournament "this is twice that we've closed out the online competition, eliminating the need for semi-final and final rounds. Sweeps are always impressive."
The Bengal's next function will be a public debate on "Solving the Pocatello Homeless Issue." The event will be at the Pond Student Union Building at 6 p.m., Tuesday Feb. 19.
---
Categories:
College of Arts and LettersEventsStudent LifeUniversity News